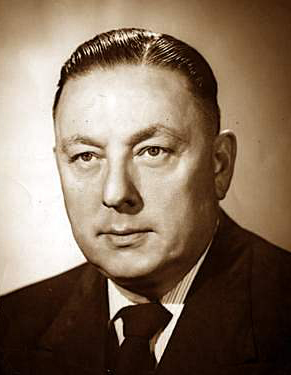 Matthew Cowley
Matthew Cowley, the son of Abbie Hyde and Matthias F. Cowley, was born on August 2, 1897, in Preston, Idaho. Later that year, the Cowley family moved to Salt Lake City, Utah, due to Matthias's call as a new apostle. Young Matthew grew up in the Salt Lake Valley and attended Latter-day Saints' University (now Ensign College) until 1914 when he became a full-time missionary.
Deeply moved by his older brother Moses's tales of missionary service in Hawaii, Matthew requested to serve a mission and was also assigned there. However, his neighbor, Anthon H. Lund, the first counselor to President Joseph F. Smith, was inspired to send Matthew to New Zealand instead. Cowley and the Saints he served in the Pacific would never be the same.
At age 17 Cowley set out on a ship to New Zealand, the Land of the Long White Cloud. Although he had no companion, Cowley set a strict schedule of fasting, prayer, and preaching. Not only did he study the gospel, but he put an incredible effort into learning the language of the indigenous Māori people. With the help of the Lord and a local family, Elder Cowley was able to preach in Māori within three months. His proficiency in the language led to a deep love for the culture and the opportunity to revise the old Māori translation of the Book of Mormon and translate the Doctrine and Covenants and Pearl of Great Price into Māori for the first time.
World War I began during Cowley's mission and due to a dearth of new missionaries, his mission president asked him to extend. Cowley subsequently stayed in New Zealand for almost five years.
After returning to the United States in 1919, he studied at the University of Utah and the George Washington University Law School, worked as an assistant to U.S. Senator Reed Smoot, and was admitted to the Utah State Bar Association. He also married Elva Eleanor Taylor in the Salt Lake Temple on July 13, 1922 and they had one daughter named Jewell.
Despite his successful law career in the States, the Lord had other plans for Cowley. In 1938 he was called to serve as president of the New Zealand Mission. Although traditional missionary service was disrupted due to WWII and all missionaries were ordered home, Cowley and his family remained for seven and a half years, ministering to Church members and Latter-day Saint servicemen from America.
Upon his return to the United States, Matthew Cowley was called to fill a vacancy in the Quorum of the Twelve. He then presided over all of the missions and countries in the South Pacific, a fitting assignment for a man who had so much love for Polynesian people and culture. During his lifetime of service, he made an incredible impact and helped the Church grow immensely; recently, the Church dedicated the Matiu Kauri Grove in Tauranga, New Zealand, in his honor. Kauri is the transliteration of Matthew's English surname as well as the Māori word describing the large trees found in New Zealand's North Island, and the Saints would refer to him as such to emphasize his strong, steadfast testimony and wisdom.
On December 13, 1953, at the age of 56, Matthew Cowley unexpectedly passed away in Los Angeles, California, after attending the cornerstone laying ceremony for the Los Angeles California Temple.
As a young missionary, Elder Cowley adopted the Māori motto Kia Ngawari: "be loving, humble, kind, and charitable." His life of service as a missionary embodied and exemplified this mantra to Church members, especially in the Pacific Islands, and his legacy will be remembered forever among those he served.
Due to popular demand, BYU Speeches has transcribed Matthew Cowley's beloved 1953 devotional address "Miracles." It is now available to be enjoyed in both audio and text format.
---
---