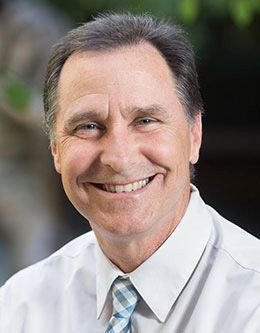 Michael A. Goodman
Michael A. Goodman is an associate professor in the Department of Church History and Doctrine. His research focuses on marriage and family, doctrine and missionary work, and the international Church.
Professor Goodman has served two missions to Bangkok, Thailand. One mission started a year after he joined the Church at the age of 18, and the other time he served as a mission president. He holds a bachelor's degree in journalism and public relations, a master's degree in information technology, and a PhD in marriage, family, and human development.
Professor Goodman has worked for the Church Educational System since 1989. He taught seminary and institute for nine years in Oregon. After completing his doctorate, he became the manager of the Church Educational System's college curriculum for three years. He has since taught ten different courses for both the Church History and Doctrine and Ancient Scripture departments at BYU.
---
---