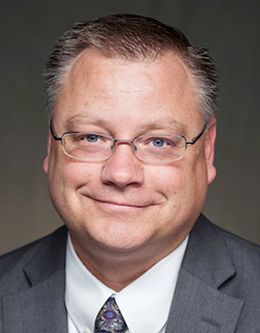 Michael D. Brown
After graduating from BYU with a BS in microbiology, Professor Brown continued his education at Colorado State University. As a PhD student he researched the molecular signals involved in brain and spinal cord development. Following graduation, he taught at Yakima Valley Community College in Yakima, Washington, for three years prior to accepting a position at BYU in 2003. He currently teaches anatomy and neuroscience courses in the College of Life Sciences and the Neuroscience Center.
Dr. Brown was awarded the College of Life Sciences Excellence in Teaching Award in 2005, the Department of Physiology and Developmental Biology Distinguished Faculty Award in 2013, and the BYU Karl G. Maeser Professional Faculty Excellence Award in 2014.
Professor Brown has served in a variety of Church positions including full-time missionary in the Japan Kobe mission, scoutmaster, elders quorum president, nursery worker, ward organist, and bishop. He is now serving as a counselor in the stake presidency.
Outside of his work Dr. Brown enjoys spending time with his wife, Daphne, and their seven children (five sons, one daughter and one daughter-in-law). Together they love to hike in Utah's beautiful mountains, deserts, and canyons and find constellations and planets in the night sky.
---
---