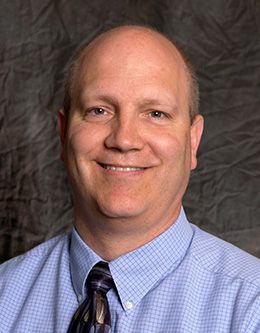 Michael L. Dunn
Michael L. Dunn, from Logandale, Nevada, served a full-time mission to Argentina and then received his BS and MS degrees in food science from Brigham Young University. He continued his graduate studies in food science at Cornell University in Ithaca, New York, receiving a PhD with minors in marketing and microbiology.
Following his doctoral studies, Dr. Dunn was employed by the International Food Network (or IFN), a consulting firm providing product development and other technical services to food companies across a broad spectrum of product categories. While at IFN, he helped develop many food and beverage products that are found on grocery store shelves worldwide. He spent ten years with the firm, ending his tenure there as partner and technical director, having also spent three years in Reading, England, as managing director of the company's European subsidiary.
Dr. Dunn joined the faculty of the Department of Nutrition, Dietetics, and Food Science at BYU in 2003, and he currently serves as department chair. Dr. Dunn's research at BYU focuses on micronutrient fortification and vitamin stability in foods and long-term storage stability of staple foods and commodities.
Dr. Dunn and his wife, Holly Hess Dunn, have six children, four of whom are either BYU graduates or current BYU students.
---
---