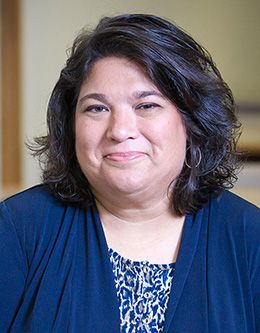 Michalyn Steele
Michalyn Steele is a professor at the J. Reuben Clark Law School at Brigham Young University. Professor Steele has contributed a wide variety of research to the law field, successfully publishing papers in national research journals. In 1992, she earned her bachelor's degree from BYU, followed by her master's degree two years later from the same institution. She earned her JD (juris doctor) from Georgetown University in 2001.
As a member of the Seneca Nation of Indians of New York, her passion for Indian law has played a vital role in her career. She began working with a prominent law firm in Washington, D.C. that specialized in representing Indian tribes. Professor Steele, then, moved on to work as a trial attorney in the U.S. Department of Justice Civil Rights Division. In 2009, she began working as counselor to the Assistant Secretary for Indian Affairs, Larry Echo Hawk. Today, she teaches several courses at BYU, including Federal Indian Law, Civil Rights, and Structures of the Constitution.
While her professional career has been prominent and impressive, Professor Steele finds her joy in helping people, including her students. In 2015, she was able to mentor law student Brooke Ellis as she filed a bill in Congress. Professor Steele teaches with a hands-on approach. In 2018, she took several students from her Civil Rights class to the Topaz Japanese American Internment Camp Museum. The museum, located in Delta, Utah, was one of the ten camps used during the internment of Japanese Americans in World War II. She was able to teach her students the importance of such a historical place and its value in the civil rights movement. She often speaks on research accrued by her fellow faculty members and students, giving statements on the value of the research in eliminating racial and gender bias in the courtroom.
In her 2019 BYU devotional, Professor Steele described ways that her life has turned out differently than she expected. She also counseled those listening to do everything possible to love and respect the people around them. Her profound words had an incredible impact on the BYU campus.
---
---