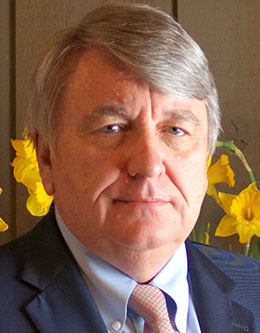 Paul Alan Cox
Paul Alan Cox is a Utah and Wyoming native who graduated from Brigham Young University in Botany and Philosophy. Dr. Cox served as a Miller Fellow at the University of California, Berkley and was made a Presidential Young Investigator by President Ronald Reagan. He later worked as a professor and dean at BYU until he received an unexpected invitation to become King Carl XVI Gustaf's Professor of Environmental Science at the Swedish Agricultural University and Uppsala University.
Dr. Cox has published over 200 scientific papers and four books throughout his career. He was awarded the E.K. Janaki Ammal Medal from India and is a foreign member of the Swedish Royal Academy of Agriculture and Forestry in Stockholm. For several years, he was director of the Congressional-charted National Tropical Botanical Garden, and is the founder and chairman of Seacology, an organization dedicated to saving the world's rain forests.
In the late nineties, Dr. Cox was working on a new medicine derived from the bark of a tree found within the Samoan Rain Forest. It was during this period that he found out a logging company was dangerously close to buying the land from the Samoan people. The Samoans didn't have enough money to build an Elementary School for their children, and the logging company was offering them a substantial amount.
In an act of selflessness, Dr. Cox came to his wife and told her of the events happening in Samoa. He then asked her if they could sell their house in order to save the Samoan Rain Forest. With the help of friends, family, students, and many others, they were able to pay for the school without the loss of their house. For his kindness, the Samoans gave Dr. Cox the title of chief, and he was awarded the Goldman Environmental Prize in 1997 for his efforts. He and his wife, Barbara, currently reside in Jackson Hole, Wyoming where Dr. Cox works as the Director of the Institute for Ethnomedicine.
---
---