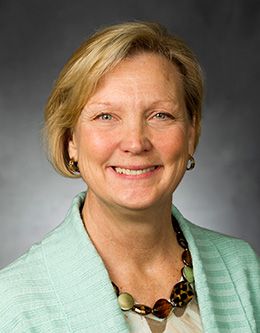 Peggy H. Anderson
Peggy H. Anderson is a registered nurse with 30 years of experience in health care. She comes from a long line of nurses who have practiced nursing and midwifery in Utah. The majority of her professional experience as a nurse has been in the surgical services and perioperative setting.
Dr. Anderson began teaching full-time at Brigham Young University College of Nursing in 2004 and currently teaches in the undergraduate program. She received her baccalaureate and master's degrees from BYU College of Nursing and her doctor of nursing practice degree from the University of Utah. She loves education and feels that improving oneself through education is empowering in all areas of life.
She has served in a variety of church callings ranging from nursery coordinator to Relief Society president at the Utah State Prison.
Dr. Anderson is married to Alan D. Anderson. Together they have a combined family of eight children and 14 grandchildren.
---
---