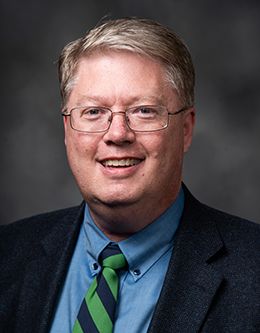 Phillip D. Rash
Dr. Phillip Rash received his education from BYU. He earned a bachelor's degree in history teaching, a master's degree in counseling and guidance, and a PhD in counseling psychology. His qualifications made him perfect for the job he holds today: director of BYU's First-Year Mentoring Program and the dean of undergraduate education. The First-Year Mentoring Program is nationally acclaimed. It aims to pair each incoming college freshman with a peer mentor, someone hired and trained to assist students in their college transition. Dr. Rash was appointed to this position in 2012. He works hard to help students have a smooth transition to BYU. Dr. Rash impacts the lives of almost every student for the better.
Dr. Rash is also known for his incredible presentations. He has given lectures on time management, the high school to college transition, body image disorders in college-age males, and stress reduction and relaxation. He is a psychologist and previously directed the Career and Academic Success Center on campus. In addition to his current position as dean of undergraduate education. He has been a counselor at BYU's Counseling and Psychological services since 2007 and also runs his own counseling practice. Dr. Rash makes a concerted effort to use his skills to improve the lives of the young adults around him.
Dr. Rash delivered an address to BYU faculty and students in June 2019. In that speech, he encouraged everyone to remember times they felt they did not belong and change their behavior to include others more fully. He reminded his audience that when in doubt, the Savior is the perfect example of inclusion and love. His desire to help develop a culture of kindness and acceptance at BYU helps the student body. Dr. Rash prefers to meet with and counsel individuals. His personal connections with his students make him an incredible professor and mentor.
---
---