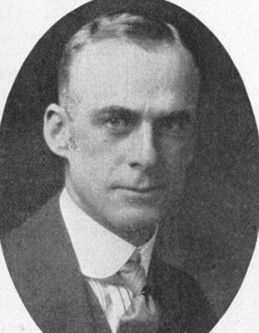 Preston Nibley
Preston Nibley was born May 26, 1884, in Logan, Utah Territory to Charles W. Nibley and Ellen Ricks. His father, Charles Nibley, would eventually serve in the First Presidency under Heber J. Grant. As a young man, Preston Nibley served a mission for The Church of Jesus Christ of Latter-day Saints in Germany from 1903 to 1906; for much of his time there, he also served as president of the Berlin Conference.
When he returned to the United States, Preston Nibley studied at Brigham Young University, the Utah State Agricultural College, and the University of Chicago, where he studied history and journalism. When he returned to Logan, he married Ann Doney Parkinson in 1908 in the Logan Temple. They had three children together.
With his family, Preston Nibley moved to Salt Lake City and in 1911 began working in real estate and manufacturing. During his career, Nibley was also a staff member for various local newspapers, writing columns for the Deseret News, the Logan Journal, and several Church magazines. Having an avid love of history, he served as corresponding secretary of the Utah State Historical Society.
Preston Nibley's service to the Church was as multifaceted as it was devoted. That service included being a member of the general board for the Young Men's Mutual Improvement Association and serving as the president of the Northwestern States Mission. He was later called to serve as assistant Church Historian under Joseph Fielding Smith—though he had already been involved in aspects of Church history for ten years prior.
The works of Preston Nibley include a book on the life and work of Brigham Young, a collection of Mormon missionary experiences, and a collection of stories about the presidents of the Church. He also edited and published an edition of History of Joseph Smith, a biography authored by Lucy Mack Smith. In addition, Nibley wrote several pieces of influential devotional literature.
Preston Nibley was often called upon to speak at Church conferences, civic events, and other prominent occasions, such as the London Temple dedication and multiple addresses to the BYU campus. He passed away January 2, 1966. The following are a selection of his addresses at BYU, which focus on the historical figures and events as commemorated by his research.
---
---