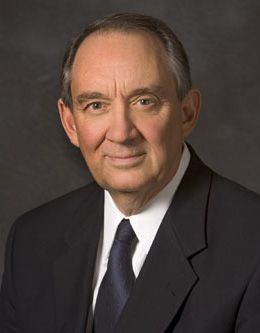 Richard G. Hinckley
Elder Richard G. Hinckley was called to serve as a member of the First Quorum of the Seventy of The Church of Jesus Christ of Latter-day Saints in April 2005.
Elder Hinckley received a bache­lor of arts degree in economics from the University of Utah in 1966. He then received an MBA degree from Stanford University in 1968.
His professional career included management consultant at Deloitte and Touche in Los Angeles, California, and equity partner in several small businesses. His community service includes being chairman of the board of the Salt Lake chapter of the American Red Cross.
His many years of service in the Church include full-time missionary to central Germany, bishop, high councilor, stake president's coun­selor, stake president, sealer in the Salt Lake Temple, and president of the Utah Salt Lake City Mission (2001–2004).
Richard Gordon Hinckley and his wife, Jane Freed, are the parents of four children and have several grandchildren.
---
---