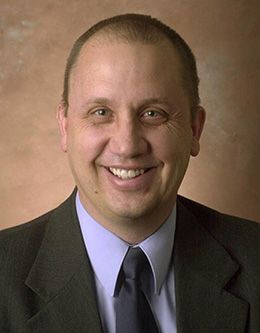 Richard Neitzel Holzapfel
Dr. Richard Neitzel Holzapfel earned his bachelor's degree in political science from BYU and his master's and doctoral degrees in history from the University of California—Irvine. He pursued graduate studies at BYU, California State University—Fullerton (American history), and Hebrew Union College (Jewish history). He served a mission to Milan, Italy.
Professor Holzapfel has fulfilled numerous university and professional roles. BYU assignments have included serving as Religious Education Awards Committee chair, editor of the Religious Educator, and as an advisory board member to the Washington Seminar. Professional duties have included editorship of the Journal of Mormon History Studies, advisory board member and assistant editor of the Nauvoo Journal, and various com­mittee posts with the Mormon History Association and the John Whitmer History Association.
Dr. Holzapfel is the author of many book reviews, professional articles and papers, book chapters, and has written or cowritten 23 books. His civic ser­vice has included work with the Provo City Landmarks Commission, Amnesty International, Nature Conservancy, the Sierra Club, and Greenpeace. He has been honored with awards from the Charles Redd Center for Western History, the Western History Association, and the John Whitmer History Association, among others.
Brother Holzapfel has a long list of Church service callings, including sem­inary teacher, bishop, high councilor, and stake mission president. He and his wife, Jeni Carol Broberg, have five children.
---
---