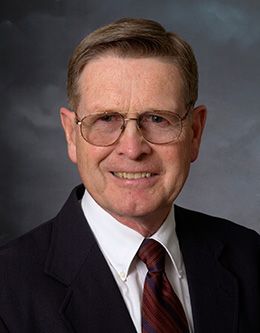 Richard R. Sudweeks
Professor Richard R. Sudweeks earned his PhD in educational psychology at the University of Illinois at Champaign—Urbana, in 1978 and joined the BYU faculty in 1980. He is currently with the Department of Instructional Psychology and Technology faculty.
Dr. Sudweeks teaches educational measurement and assessment courses and specializes in studies of instructional outcomes. His experi­ence as an educator includes teach­ing high school social studies in California, writing curriculum and directing research and evaluation for the Church Educational System, and directing evaluation for the Syracuse (New York) University Center for Instructional Development.
An active community servant, Professor Sudweeks has served on the Alpine School District Board of Education and on the Highland, Utah, City Council.
Brother Sudweeks has served as a bishop and bishopric counselor in BYU wards. He is mar­ried to the former Josephine Shurtliff. They are the parents of five children.
---
---