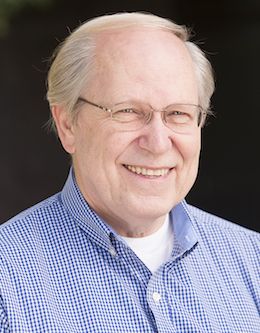 Robert T. Barrett
Born May 13, 1949, Robert Theodore Barrett has become a highly renowned painter, illustrator, and educator in the arts. He has taught at Brigham Young University for over three decades and estimates that throughout his life he has completed thousands of paintings. His work is featured in many prominent magazines; his clientele includes numerous high-profile publishers; and art shows in prestigious local, state, national, and international venues have displayed his masterpieces.
Robert Barrett served a mission for The Church of Jesus Christ of Latter-day Saints in Germany and later returned to Europe to study painting through the German Academic Exchange Grant. He earned a BFA in painting from the University of Utah in 1973, followed by an MA and MFA in painting from the University of Iowa in 1975 and 1976, respectively.
As a professor of illustration in BYU's Department of Design, Robert Barrett has contributed immensely to arts education. He has served as associate dean and won several awards, including the University Professorship Award as well as the Award for Teaching Excellence and the Research and Creative Arts Award, both named for Karl G. Maeser. He is a member of the Society of Illustrators, the Pastel Society of America, the Portrait Society of America, and the Salmagundi Club.
Among his recent and most notable illustrations are those he was selected in 2010 to create for the children's books about the lives of President and First Lady Barack and Michelle Obama. He also illustrated Silent Night, Holy Night: The True Story of the Christmas Truce, and several of the illustrations are displayed in the St. Nicholas Cathedral in Belgium in a permanent exhibition that began in 2014 to commemorate the 100-year anniversary of that historic event. His work has been exhibited in the Society of Illustrators in New York, the Directors Guild of America and the National Arts Club, among many other art shows, galleries, and museums.
His paintings include many works created for the LDS Church and can be found in Church magazines as well as in temples and on BYU campus. He says that his approach to religiously-themed artwork and other works is much the same—he prays about all of his paintings. He believes that hard work and passion are more integral to success as an artist than talent, and he finds it energizing to be creative.
Robert Barrett and his wife, Vicki, are the parents of ten children.
---
---