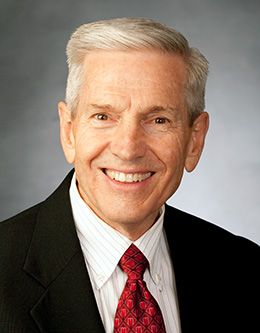 Robert L. Gardner
Robert L. Gardner was a professor of accounting in the School of Accountancy and Information Systems (SOAIS) at Brigham Young University. He received a BA in Spanish from BYU, a BS in accounting, and an MBA from the University of Utah, and a PhD from the University of Texas.
Professor Gardner taught in the graduate tax program and directed the Marriott School's Asia Study Abroad Program for graduate students for several years. He also directed BYU executive MBA groups to South America. From 1996 to 2002 he served as associate director of the SOAIS.
Professor Gardner has been a member of the American Accounting Association Council and has served as president and trustee of the American Taxation Association—the leading national association of professors of taxation in business schools. He has been a consultant to PricewaterhouseCoopers (PwC), Deloitte, Ernst & Young, KPMG, and RSM McGladrey.
He is coauthor of Tax Research Techniques and Prentice Hall's Federal Taxation 2005 Principles, as well as an author or coauthor of numerous articles. Professor Gardner received several teaching awards and in 2001 was awarded the Marriott School's Outstanding Faculty Award.
Robert is married to Janice Gardner.
---
---