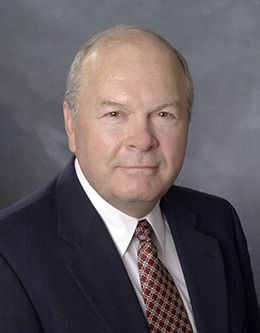 Robert L. Millet
Dr. Robert L. Millet earned bachelor's and master's degrees in psychology from BYU. His PhD in biblical studies and 19th- and 20th-century religious thought is from Florida State University.
Before joining the BYU faculty in 1983, Dean Millet worked with LDS Social Services as a marriage and family coun­selor and with the Church Educational System as a seminary instructor, institute director, and teaching support consultant.
He is the author or editor of more than 30 books and 80 articles, essays, and book chapters dealing mostly with the doctrine and history of the Church. He is the coauthor of such books as The Life Beyond, The Holy Ghost, the four-volume Doctrinal Commentary on the Book of Mormon, and Joseph Smith: The Choice Seer. More recent publications include Within Reach, When a Child Wanders, Alive in Christ, and The Mormon Faith, written for those not of the LDS faith.
At Brigham Young University, Professor Millet has served as chair of the Department of Ancient Scripture, a member of the Faculty Council on Rank and Status, general director of the Religious Studies Center, and as dean of Religious Education for the past seven years. He is also a mem­ber of the board of directors of Deseret Book Company.
Brother Millet has served as an elders quorum president, a stake high councilor, a temple worker, a member of three stake presidencies, and a member of the Church Materials Evaluation Committee. He and his wife, Shauna, are the parents of six, and they have one grandchild.
---
---