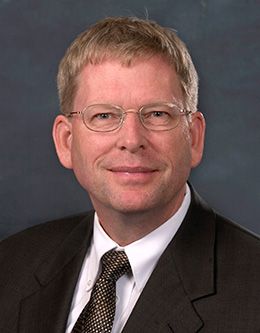 Rollin H. Hotchkiss
Rollin H. Hotchkiss is a professor of civil and environmental engineering in the Fulton College of Engineering and Technology. His arrival at BYU in 2005 marked something of a home­coming, as he first came to BYU as a student in the same department in 1972. His first journey at BYU included joining The Church of Jesus Christ of Latter-day Saints as he moved through his academic program.
After graduation and a mission to Quetzaltenango, Guatemala, Rollin married Deana Lynn Nelson (BYU '78). He obtained a master's degree from Utah State University and a PhD from the University of Minnesota after working for the Tennessee Valley Authority for six years. Before joining BYU, Rollin worked for nine years at the University of Nebraska–Lincoln and seven years at Washington State University.
He has been the recipient of sev­eral teaching awards at each location. His research interests include river restoration and sediment transport.
He has served as a bishop, ward and stake Young Men president, high councilor, and gospel doctrine teacher. His hobbies include photography and collecting root beer. Rollin and Deana have four children.
---
---