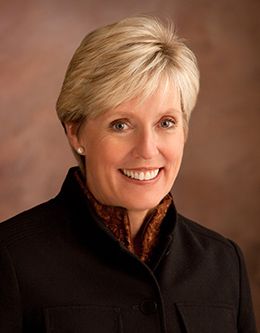 Rosemary M. Wixom
Rosemary M. Wixom was born in Ogden, Utah, and raised in Salt Lake City. She attended Utah State University, where she graduated with a bachelor's degree in elementary education. She and her husband, B. Jackson Wixom, are the parents of six children and six grandchildren.
She has served on the Primary general board, the Young Women general board, and with her husband as he served as president of the Washington D.C. South Mission. She was called to be the general Primary president in 2010.
Sister Wixom loves her grandchildren and considers Sunday family dinners the highlight of her week.
---
---