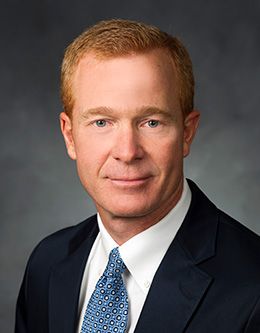 Ryan Holmes
Ryan Holmes is the director of digital media for BYU Broadcasting. He graduated magna cum laude from BYU with a BS degree in mechanical engineering and received the prestigious NSF Fellowship to pursue graduate work at Stanford, where he received his MS degree in mechanical engineering summa cum laude.
Ryan has been the chief executive for several technology and entertainment media organizations. In 2005 Ryan and his two nephews founded a video game development company called Chair Entertainment Group, which achieved notoriety for games like Shadow Complex and Infinity Blade.
After selling Chair to Epic Games in 2009, Ryan has spent his time helping BYU Broadcasting build a digital media platform that streams live television and on-demand programming to a global audience. His path to BYU Broadcasting has been an interesting mix of experience that has prepared him well to help people use technology to "see the good in the world." Ryan is an engineer, an entrepreneur, and a technology enthusiast.
Ryan and his wife, Suzanne, have six children and currently live in Heber City, Utah, where he serves as the Gospel Doctrine teacher in their ward.
---
---