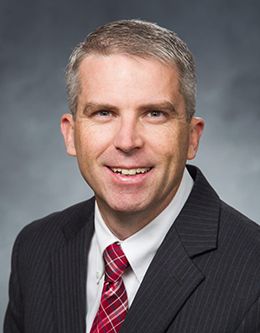 Scott C. Esplin
Dr. Scott C. Esplin is a professor at Brigham Young University in the Church History Department. He specializes in researching the history of LDS education and 20th century church history. Dr. Esplin is also the publications director for the Religious Studies Center.
Born in Richfield, Utah, Dr. Esplin was raised in both Washington and Ohio until his family settled in southern Utah. He served as a full-time missionary for the Church of Jesus Christ of Latter-day Saints in Italy. After he returned from his mission, he pursued his degree in business administration at Southern Utah University. He graduated with his bachelor's degree in 1997. From there, he pursued his education further at BYU. He received both his master's and PhD from BYU and then went on to work for the Church Educational System for nine years as a teacher.
Once he finished working for CES, Dr. Esplin came to teach at his alma mater, BYU. During his time as a faculty member, he has taught several classes, including Doctrine and Covenants and Foundations of the Restoration. His areas of research include the Doctrine and Covenants, the history of LDS education, and church history in both Nauvoo and Ohio. He and his wife, Janice, are the parents of four children.
Dr. Esplin's 2016 devotional address at BYU focused on how fear can inhibit our future and keep us from happiness. He shared experiences he had with one of his daughters, who struggled to know if she could be forgiven for past mistakes she had made. Dr. Esplin's message is one of hope and possibility. By teaching and testifying of the role of Jesus Christ as our Savior and Redeemer, Dr. Esplin has helped not only his children, but many others, understand that they can be forgiven and move forward with happiness.
---
---