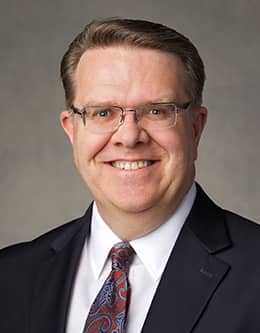 Scott D. Whiting
of the Seventy
Two of the greatest decisions Elder Scott D. Whiting faced early in his life were whether he should serve a full-time mission and how long he should serve. At the time, elders could choose to serve for 18 months or two years. Elder Whiting chose to stay for two years, and of this he said, "My decision to stay and serve an extra six months was profound in preparing me for later service in the Church." The decision to stay became a theme throughout his Church service, as he later decided to give up an important job opportunity in Tokyo to remain in his calling as a bishop in Hawaii.
Elder Whiting was sustained as a General Authority Seventy of The Church of Jesus Christ of Latter-day Saints on March 31, 2012. At the time of his call, he had been serving as a member of the Fifth Quorum of the Seventy in the North America West Area. He has served as the President of the Asia North Area and is currently serving at Church headquarters.
Eder Whiting received a bachelor's degree in Japanese from Brigham Young University in 1986 and a Juris Doctor degree from the University of the Pacific McGeorge School of Law in 1990. Most recently, he was employed as the president of Waterhouse, Inc., and he previously worked as the president and CEO of Molokai Ranch.
Elder Whiting has been active in civic affairs, serving as a member of both the Aloha Council and Far East Council executive boards of the Boy Scouts of America and as chairman of the LDS-BSA Relations Committee. He has also served as a member of the Brigham Young University–Hawaii School of Business executive advisory board and the Hawaii Reserves, Inc. board.  Elder Whiting Married Jeri O. Olson on April 24, 1984, in Salt Lake City, Utah. They have five children and one grandchild.
---
---