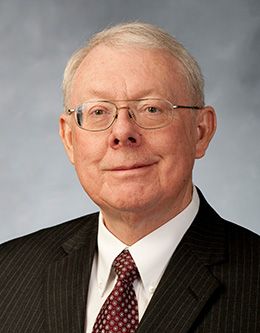 Scott Duvall
After spending his childhood in Moses Lake, Washington, Scott Duvall served a mission in France. He then attended BYU, receiving three degrees: a BA in history, a master of library science, and an MA in European history.
Brother Duvall began his profes­sional career at BYU in 1975, when he was hired as assistant curator of Special Collections in the Harold B. Lee Library. He was appointed chair of the Department of Special Collections in 1991. From 1997 to the present time Brother Duvall has been an assistant university librar­ian (assistant director of the library). The most rewarding aspect of his professional life is working with fac­ulty and students as they discover the breadth and depth of the col­lections housed in Special Collections.
In addition to his library and administrative assignments, Brother Duvall has taught Civilization 201 and 202 for the Honors Program since 1996. He draws upon the materials found in Special Collections to form the basis of his two courses.
He is married to Jayne Pieper from Rexburg, Idaho, and they have four children.
---
---