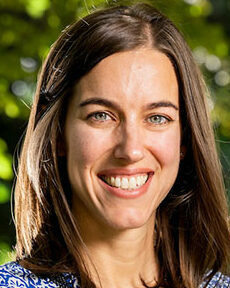 Stacey A. Shaw
Assistant Professor in the College of Family, Home, and Social Sciences
Stacey Shaw is an Associate Professor of Social Work at BYU. She earned a bachelor's and master's of social work at BYU, and in 2015, she earned a PhD in social work from Columbia University. She has been a licensed social worker in the State of Utah since 2008, and has been a member of the National Association of Social Workers since 2017.
Dr. Shaw's focuses her research on people working within vulnerable communities, especially refugees. During her time as a BYU student, she was introduced to Professor Jini Robi who introduced Dr. Shaw to the field and helped her begin her studies. Following this, she traveled to places such as New York, Kazakhstan, and Uganda to study HIV prevention and risks.
Following her graduation from Columbia University, Dr. Shaw continued to travel for her research, returning to Uganda and Kazakhstan, and continuing on to Japan and Malaysia. She also works with Project WINGS (Women Initiating New Goals of Safety) in her effort to aid others. After her travels, Dr. Shaw joined the BYU faculty in summer of 2016 and now teaches a variety of classes on social work.
---
---