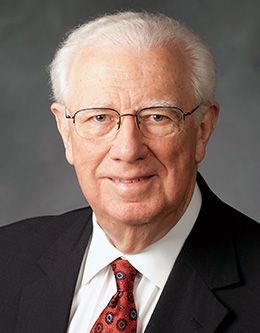 Stan A. Taylor
Dr. Stan A. Taylor joined the BYU faculty in 1968, after teaching at both Tufts University and Bentley College in Boston. He is now an emeritus professor, and during his time at BYU, he taught classes in and served as chair of the Department of Political Science.
Brother Taylor is among the founders of the David M. Kennedy Center for International Studies. He has served as administrative assistant to Utah Congressman Gunn McKay and was appointed by Senator Jake Garn as a senior staff member of the U.S. Senate Select Committee on Intelligence. He was a Fulbright senior lecturer at the University of Otago in New Zealand in 1993 and a visiting fellow at the University of Kent (Canterbury, England) in 1988.
His most recent book is America the Vincible: U.S. Foreign Policy for the 21st Century. He has published many articles in various professional journals.
Brother Taylor is married to Victoria Richards Taylor, and they are the parents of five children.
---
---