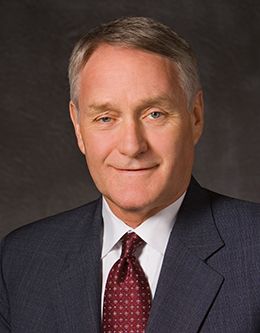 Stanley G. Ellis
Elder Stanley G. Ellis was sustained a General Authority of The Church of Jesus Christ of Latter-day Saints in April 2006. He was serving as an Area Seventy in the North America Southwest Area before his call as a General Authority.
Currently Elder Ellis is serving in the North America Southwest Area as well as on the BLCC Committee. Previously he was a counselor in the Brazil Area and served in many Church callings, including a full-time missionary in the Brazilian Mission, president of the Brazil São Paulo North Mission (1999–2002), stake president, counselor in a stake presidency, high councilor, counselor in a bishopric, elders quorum president, and ward and stake Young Men president.
Elder Ellis graduated from Harvard University in government and received a law degree from the J. Reuben Clark Law School at BYU. He worked in law and finance and became chief executive officer of a financial consulting company.
He and his wife, Kathryn Kloepfer, are the parents of nine children and have 22 grandchildren.
---
---