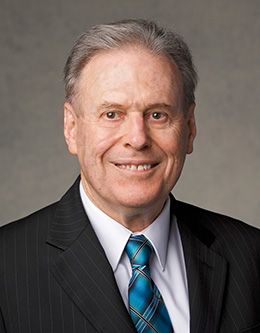 Terence M. Vinson
Elder Terence M. Vinson was sustained as a General Authority Seventy of The Church of Jesus Christ of Latter-day Saints in April 2013. He had been serving as a member of the Eighth Quorum of the Seventy in the Pacific Area. He served for five years in the Africa West Area Presidency, the final two years as Area President. Elder Vinson was named a member of the Presidency of the Seventy in August 2018 and currently has supervisory responsibilities for the North America Southeast, Africa Southeast, and Africa West Areas.
After receiving a bachelor's degree in mathematics and statistics from Sydney University and an education and teaching diploma from Sydney Teachers College, he was also awarded a master's degree in applied finance from Macquarie University. His career has involved teaching math as well as training and lecturing at universities. His main occupation was as a financial adviser and funds manager, retiring in 2011 as joint CEO and chairman of a business he began called Northhaven Wealth Management. He continued to consult for that firm until he was called as a General Authority.
Since joining the Church in 1974, Elder Vinson has served in numerous callings, including counselor in a bishopric, bishop, high councilor, counselor in a stake presidency, regional representative, counselor in a mission presidency, temple ordinance worker, early-morning seminary teacher, and Area Seventy.
Elder Vinson was born in Sydney, Australia. He and his wife, Kay Anne Carden Vinson, are the parents of six children.
---
---