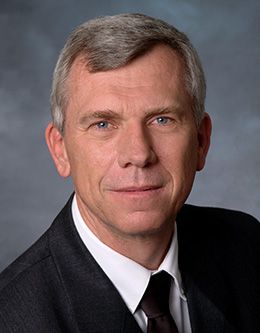 Val D. Hawks
Val D. Hawks is an Idaho native who was raised in the western United States, graduating from Monument Valley High School (Kayenta, Arizona—on the Navajo Reservation) in 1973. He served an LDS mission to Hong Kong in 1974–76.
Professor Hawks graduated from BYU with a BS degree in design engineering technology in 1980. He and his family then lived in Rochester, New York, and Bethlehem, Pennsylvania, where he worked as an engineer for several years, obtaining his master's degree in industrial engineering from Lehigh University in 1986. He joined the BYU faculty in 1985 and obtained a PhD from Gonzaga University.
Brother Hawks has published a book and numerous technical papers and given several presentations in technical and professional conferences. He and his wife, Julie, have four children.
---
---