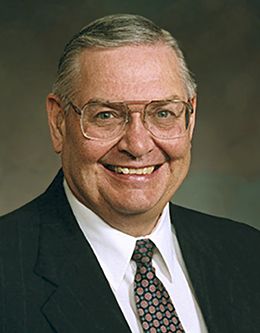 William R. Bradford
Elder William R. Bradford was called to the First Quorum of the Seventy of The Church of Jesus Christ of Latter-day Saints in October 1975. At the time he was serving as president of the Chile Santiago Mission.
Born in Springville, Utah, Elder Bradford studied at BYU and later went into the fruit growing and ship­ping business in Texas. He was the owner of a firm that grew citrus and tropical fruits and truck garden crops in Texas, Mexico, and Central America for distribution in the United States and other countries.
Besides completing a full-time mission in Japan for the Church, he has served as the Executive Administrator for Mexico and Central America; as President of the Asia Area, Utah North Area, South America North Area, North America Central Area, and Central America Area; and in the presidency of the North America West Area. Currently he serves in the presidency of the North America Northwest Area.
---
---