It's True, Isn't It?
Gordon B. Hinckley
Of the Quorum of the Twelve Apostles
Dec. 14, 1971 • Devotional
The text for this speech is not available, but please enjoy the audio through the link provided.
See the complete list of abbreviations HERE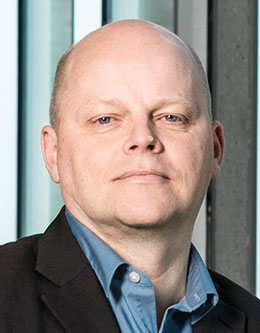 0 Views
Eric Gillett
|
Apr. 11, 2017
In recent years there have been glowing, breathless reports appearing in the media that speak of a new approach to problem solving. This method promises a competitive edge for businesses, organizations, and governments alike. Innovation consultants use the approach to tease out new ideas, collecting hefty fees in the process. Time magazine, Harvard Business Review, and a new binge-worthy Netflix series all extol its virtues.1 In the corporate boardroom, the CDO, or the chief design officer, has joined the ranks of the CEO and the CFO. Design-driven companies like Apple, Nike, and Target consistently outperform their competitors.2 It seems that "design thinking," as it is known, is all the rage. Corporate profits alone, however, cannot explain all the new interest in design thinking. In 1973 a German design theorist introduced the concept of a "wicked problem."3 Contrary to what you might expect by the name, a wicked problem does not refer to something evil or sinister but instead describes something so tricky and complicated that it seems to defy solution. With a wicked problem, the situation is dynamic and often involves multiple variables. Both the exact nature of the problem and the solutions remain unknown when the project begins. Examples of wicked problems might include climate change, poverty, the Syrian civil war, or American healthcare, to name a few. For these problems there are no easy answers, no silver bullets. When other approaches fail, design thinking offers a fairly reliable process for solving wicked problems. It values empathy, understanding, and usability, all part of the human experience. Instead of counting widgets or poring over sales charts, design thinking takes a more anthropological approach, uncovering the human motivations behind complex problems. As I thought about the message I could share with you today, I was reminded that many design principles offer insight into solving some of life's great challenges. I believe that by applying these principles to your own wicked problems, your chance of solving them may improve. While this morning I have chosen to apply these principles to building a testimony, the methods are transferable to any problem you face in your life that you deem wicked. Before we review these principles, take a moment to think. What is your wicked problem? Maybe it is making your next tuition payment, choosing a new roommate, finding a summer internship, or even getting a date for Saturday night. Perhaps, though, your wicked problem is more complex—maybe it is a bit trickier. You struggle with certain Church doctrines, you doubt your testimony, or you wonder whether you will stay active in the Church after you graduate. My maternal grandparents, Bill and Aleda Shuldberg, faced problems very similar to these. They were about the same age as many of you when they were courting in 1928.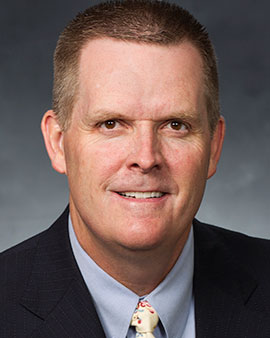 1,039 Views
Blake E. Peterson
|
May 24, 2016
Many who speak at a Brigham Young University devotional make reference to their experiences as students at BYU and the insights they have gained by attending devotionals. I can't do that because I never attended BYU. I am a Utah State University Aggie, and my Aggie blue runs deep. I am a big Cougar fan, but even after twenty years of holding season tickets for BYU basketball and football, I still can't bring myself to sing, "Rise and shout." In those same twenty years I have also attended devotionals as a faculty member and have heard the testimonies of many of my colleagues and felt the spirit of many students as they have borne testimony through music. I am particularly humbled by this opportunity to speak to you today in a place where prophets and apostles have taught and testified. Do We Really Believe in the Resurrection? I am the youngest in a family of four boys, and about twenty-two years ago I was encouraged to apply for a faculty opening here at BYU in the Department of Mathematics. At the time, I was a faculty member at Oregon State University, and my three older brothers lived in Iowa, Washington, and California, while my parents lived in Logan, Utah. In addition to this being a great opportunity for me to come to BYU, it allowed me to be a little closer to my parents, because their health was failing. My father did not want my decision to move to Utah to be based in any way on helping him and my mother. He was very proud of the fact that his sons were contributing to the kingdom outside of Utah. My wife, Shauna, and I felt that the move to BYU was the right decision, and we arrived here in August 1996. Six months after our arrival in Provo, my father had surgery in Salt Lake City to repair a heart valve. Ten years earlier his original valve had been replaced with a pig valve, at which time he contracted hepatitis C. Because this pig valve was now failing, the doctors decided to replace it with a mechanical valve. During the surgery the doctors realized that the hepatitis C had wreaked havoc on my father's liver, which made the heart surgery very traumatic on his body. This was the beginning of a seventeen-day roller coaster ride. At this time my mother's health was not good, so she was only able to visit my dad about every two to three days. Thus the responsibility of visiting my father and communicating with the doctors fell to my wife and me. One or the other of us would travel from Mapleton, about ten miles south of Provo, to the hospital in Salt Lake City every day. Many times my wife would visit in the afternoon, and I would spend the evening at the hospital, or vice versa. This was particularly challenging because we had four children ranging in age from three to nine. I referred to this time as a roller coaster ride because on one day a particular doctor would be pessimistic and on the next day another doctor would be optimistic about the eventual outcome.
3,018 Views
Mark B. Colton
|
June 30, 2015
Thank you, President Worthen, for the nice introduction. President Worthen mentioned that I graduated from the University of Utah. If that fact troubles any of you because of the long-standing sports rivalry, let me put your mind at ease. I recently received a very nice thank-you note from a graduating student. After saying lots of nice things, he concluded his note by saying, "Despite the fact that you graduated from the U, I think you're a great guy." So don't worry: I am a great guy, and I am thrilled to be here at BYU with so many great students and colleagues. I hope each of you feels that way too. The World Is a Dangerous Place Last week I had a great time with my son Tate and the rest of the priests and teachers from our ward on their annual high adventure trip. Among other things, we kayaked on the Green River and mountain biked in the La Sal Mountains. One of the highlights of the trip was rappelling down a 175-foot cliff below a double arch. Don't get the wrong impression; I am not a great adventurer and I am definitely not an experienced climber. I have always had a fear of heights, and before last week I had never rappelled. As I started the descent, the engineer in me started to think about how ropes can fray and carabiners can break. I know my fears were irrational, but there is some inherent danger in rappelling. Maybe a little healthy fear is a good thing if it helps me stay safe. Rappelling isn't the only dangerous thing in the world. In fact, the world is basically a dangerous place. Here are some numbers from an article I read some years ago that illustrate what I mean: You have a one in 11 million risk of dying from an earthquake or volcano. There is a one in 12 million chance you will die from leaking gas. You have a one in 6 million probability of being injured in an elevator ride. There is a one in 23 million chance that you will die from drinking detergent. Your risk of being infected with flesh-eating bacteria is one in 170,000. You have a one in 11,000 chance of being murdered, a one in 400 chance of being robbed, and a one in fifty chance of being burglarized. Certain risks depend on where you are born. For example, in the United States you have a one in 100 chance of dying before the age of five. In South Asia, on the other hand, you have one chance in eight. Other risks have to do with whether you are a man or a woman. For example, men are 2.3 times as likely to die in a car crash and 3.3 times as likely to accidentally ­poison themselves than are women. Women in the United States, on the other hand, have a one in 12,500 chance of dying in childbirth. I'm sure some of you have wondered this: what are your chances of being struck by lightning this year? The answer is one in 750,000. And, finally, a piece of good news: What are the odds that you will be hit by a meteor? O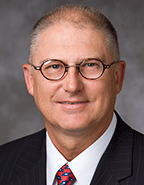 1,931 Views
Scott Swofford
|
Nov. 11, 2014
My father was a builder of big buildings, some well known. So when I returned from my two-year mission to Japan and wanted summer work, I ended up forty feet down at the bottom of an air conditioning shaft, stripping forms from freshly poured concrete. My captive coworker, Chuck, made the mistake of asking why I would "waste two valuable years like that." I am sure he had no idea what he was in for, and I unleashed my abundance of missionary zeal. At some point in our discussion I heard a noise overhead and saw the familiar silhouette of my father leaning over the shaft. What he said was a surprise: "Chuck, I don't know what he's saying down there, but I believe it is true. Now get back to work." This is for me the most treasured testimony my father bore, but I hope we can surpass that level of communication today. I don't want you to go back to class thinking, "I don't know what he was saying down there, but I believe it is true." Instead I want to persuade you to rethink the way you communicate to others your feelings about your connections to heaven and the amazing blessings of what you know and what you feel. Why persuade? Because "no power or influence can or ought to be maintained by virtue of the priesthood"—and I hold no position that grants me that kind of dominion over you anyway—"only by persuasion, by long-suffering, by gentleness and meekness, and by love unfeigned" (D&C 121:41). I want to persuade you to consider another perspective that will help you follow the counsel of an apostle. Elder David A. Bednar stood here in August and asked us "to sweep the earth as with a flood of truth and righteousness" in our online efforts ("To Sweep the Earth as with a Flood," BYU Education Week devotional address, 19 August 2014, lds.org/prophets-and-apostles/unto-all-the-world/to-sweep-the-earth-as-with-a-flood). His devotional was historic in many ways. I was so delighted. Elder Bednar's first qualification for this effort was simple: We are disciples, and our messages should be authentic. A person or product that is not authentic is false, fake, and fraudulent. Our messages should be truthful, honest, and accurate. We should not exaggerate, embellish, or pretend to be someone or something we are not. ["To Sweep the Earth"] Following his counsel to be authentic will be more difficult for us, as central-culture Mormons, because for decades we have desired to honor the Lord by always putting our best foot forward. Look down at your feet, if you will. The problem is that nearly every mortal has two feet, and most require both of those feet to stand properly. Over the past ten years I have regularly had the punishment and privilege of watching through a one-way mirror as focus groups discuss Mormons. The people in these groups were not just any people; they were selected for these sessions because their beliefs and actions demo
Contact
BYU Speeches
218 University Press Building
Provo, Utah 84602
GIVE to Speeches
AFFILIATED SPEECHES
RELATED LINKS
CONNECT WITH US
Follow BYU Speeches
Subscribe