1992 Summer Commencement
Howard W. Hunter
of the Quorum of the Twelve Apostles
Aug. 13, 1992 • Commencement
The text for this speech is not available, but please enjoy the audio through the link provided.
See the complete list of abbreviations HERE
Related Talks and Topics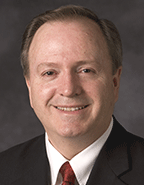 0 Views
Lynn G. Robbins
|
Aug. 22, 2017
Brothers and sisters, I am grateful to be with you in this opening session of the 2017 BYU Campus Education Week. This year's theme comes from Doctrine and Covenants 50:24, with special emphasis on these words: "And he that receiveth light, and continueth in God, receiveth more light." I am going to take a different approach to this theme than might be expected by exposing and illustrating some very cunning and effective ways that the "wicked one" prevents people from progressing and receiving more light (D&C 93:39). Many gospel principles come in pairs, meaning one is incomplete without the other. I want to refer to three of these doctrinal pairs today: Agency and responsibility Mercy and justice Faith and works When Satan is successful in dividing doctrinal pairs, he begins to wreak havoc upon mankind. It is one of his most cunning strategies to keep people from growing in the light. You already know that faith without works really isn't faith (see James 2:17). My primary focus will be on the other two doctrinal pairs: first, to illustrate how avoiding responsibility affects agency; and second, how "denying justice," as it is referred to in the Book of Mormon (see Alma 42:30), affects mercy. The Book of Mormon teaches us that we are agents to "act . . . and not to be acted upon" (2 Nephi 2:26)—or to be "free to act for [our]selves" (2 Nephi 10:23). This freedom of choice was not a gift of partial agency but of complete and total 100 percent agency. It was absolute in the sense that the One Perfect Parent never forces His children. He shows us the way and may even command us, but, "nevertheless, thou mayest choose for thyself, for it is given unto thee" (Moses 3:17). Assuming responsibility and being accountable for our choices are agency's complementary principles (see D&C 101:78). Responsibility is to recognize ourselves as being the cause for the effects or results of our choices—good or bad. On the negative side, it is to always own up to the consequences of poor choices. Except for those held innocent, such as little children and the intellectually disabled, gospel doctrine teaches us that each person is responsible for the use of their agency and "will be punished for their own sins" (Articles of Faith 1:2).1 It isn't just a heavenly principle but a law of nature—we reap what we sow. Logically then, complete and total agency comes with complete and total responsibility: And now remember, remember, my brethren, that whosoever perisheth, perisheth unto himself; and whosoever doeth iniquity, doeth it u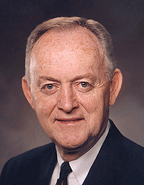 113 Views
W. Rolfe Kerr
|
Aug. 17, 2006
It is truly an honor and a privilege to be with you today. I am especially pleased to have the opportunity to address you graduates. You have my commendation and congratulations as you graduate from this very unique and choice university. I did not have the privilege of attending Brigham Young University as a student, but I was privileged to serve here in the administration for a time. My wife and I were richly blessed by that experience and cherish the years we enjoyed so much here. We are pleased that several members of our family are graduates of BYU. In fact, a son-in-law is among you graduates today. He is receiving his PhD degree. In President Samuelson's comments today, nearly all of us were recognized and applauded for whatever we have done and for whomever we represent, but there is one group that I feel deserves additional and particular recognition. Many of you graduates have been assisted, sustained, and supported by a devoted, persistent, and patient spouse. Without this encouragement and sacrifice, the graduation goal you are celebrating today most likely would not have been achieved. Could we ask the wives or husbands of the married graduates to stand and receive one more expression of appreciation? I feel this rather keenly—being aware of my daughter's sacrifice in her husband's pursuit of his PhD degree—but I also remember well my own wife's sacrifice as I engaged in that same pursuit. Thanks to you all. Several years ago President Gordon B. Hinckley was here in this building to address a large fireside gathering. He made reference to his own university graduation, saying: It dawned on me the other day that I was part of a graduating class of a sister institution in 1932. This coming June it will be sixty years ago that we proudly and happily marched in a processional, listened to a commencement address of which I remember absolutely nothing, and went out to face the world. ["This I Believe" (1 March 1992), BYU 1991–92 Devotional and Fireside Speeches (Provo: BYU, 1992), 75] You have marched—we hope proudly and happily—in a processional and are about to listen to a commencement address of which you will remember absolutely nothing. And, just like President Hinckley and his fellow graduates, you are about to go out to face the world. How well prepared are you for the reality that awaits you? Have you equipped yourselves to succeed in every aspect of your lives—at home, in the Church, in the workplace, and in the communities where you will live? I hope each of you has gained all that you expected from your BYU experience. I hope you have gained all that your parents and spouses expected. And I hope you have gained all that BYU has expected of you as students and graduates of this university. Your expectations should have been far greater than that which I overheard one graduate express. She said, "I got what I came for—a wonderful husband.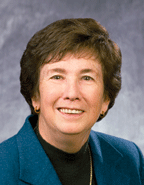 245 Views
Sharon G. Samuelson
|
Jan. 18, 2005
My dear brothers and sisters, it is indeed a privilege to be with you this morning. It is now a new year—2005—as well as the beginning of a new semester here at Brigham Young University. My sincerest desire is that you have a wonderful experience as you flourish in the academic and spiritual atmosphere here and live amidst the outstanding students with whom you associate. There are many aspects of getting a valuable education, and one of these is having your head in books, books, and more books a great deal of the time. Perhaps most of these books at this stage of your life are textbooks assigned to you by your professors. However, I do hope you also have the opportunity and desire for some recreational reading. I have loved books and received joy from reading them for as long as I can remember. I recall my parents reading to me as a young child as well as taking me to the library, giving me the opportunity to leave with an armload of simple books to read as fast and as often as I wanted. When I went to bed at night I always took a trusted companion with me that I had hidden in my bedroom: a flashlight! When it would get late into the evening and I was still reading, my parents would say, "Lights out. It's time to go to sleep." Since I had my flashlight, I could get under the covers or go into the closet so they couldn't see the light under my bedroom door and I could keep on reading. I had some very favorite books as a young girl. I have read them several times, and I can still identify these stories by hearing the first sentence or two of the narrative. Here are examples of three of them: "'Christmas won't be Christmas without any presents,' grumbled Jo, lying on the rug."1 "It was the best of times, it was the worst of times."2 "I have just returned from a visit to my landlord—the solitary neighbour that I shall be troubled with."3 You may have been able to identify these books as Little Women, A Tale of Two Cities, and Wuthering Heights. Upon hearing or seeing one or two sentences that introduce a book that I have so enjoyed reading, then the plot, characters, locale, message, and emotions I felt while reading that novel are vividly recalled. I believe that a book is like a life. A book has a beginning and a conclusion—as does our earthly existence. Some books are lengthy and some are short. Most are composed of several chapters. Each chapter adds to the previous one with more knowledge and experience. Some chapters are filled with the joy and success of life. However, there are also chapters containing sadness, challenge, and tragedy. Each one of us here is writing the book of his or her life, and reading, learning, loving, serving, and worshipping are integral parts of the process. In his book Protocols of Reading, Robert Scholes said: If a book or a story or any other text is li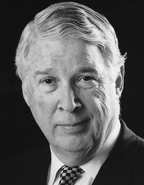 29 Views
John Hughes
|
Oct. 27, 1998
The text for this speech is not available, but please enjoy the audio through the link provided.
Contact
BYU Speeches
218 University Press Building
Provo, Utah 84602
GIVE to Speeches
AFFILIATED SPEECHES
RELATED LINKS
CONNECT WITH US
Follow BYU Speeches
Subscribe