Provo 1993 Freedom Festival Fireside
Neal A. Maxwell
of the Quorum of the Twelve Apostles
July 4, 1993 •
The text for this speech is not available. However, please enjoy listening to it through the link provided.
See the complete list of abbreviations HERE
Related Talks and Topics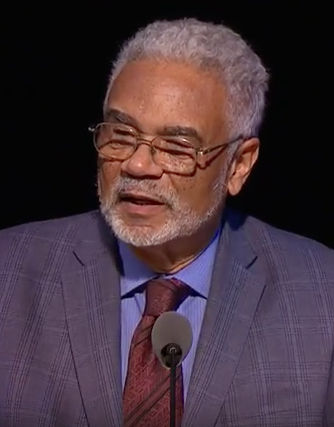 18 Views
Clayborne Carson
|
Feb. 28, 2017
The text for this forum is currently unavailable, but please enjoy the audio through the link provided.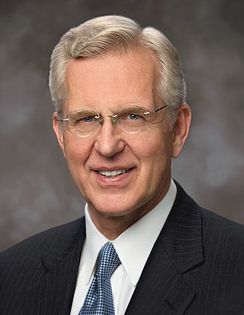 1 Views
D. Todd Christofferson
|
June 26, 2016
My remarks this evening are about America's great heritage of religious liberty—and about the need for each of us to defend that heritage before it is too late. In 1790, at a time when western Europe excluded Jews from the full rights of citizenship, including the ability to hold public office, President George Washington wrote a memorable letter to the Jewish congregation in Newport, Rhode Island. They had written congratulating him on his election. In reply, Washington assured them that the Government of the United States, which gives to bigotry no sanction, to persecution no assistance, requires only that they who live under its protection should [conduct] themselves as good citizens. He included a prayer for their welfare: May the children of the stock of Abraham who dwell in this land continue to merit and enjoy the good will of the other inhabitants—while every one shall sit in safety under his own vine and fig tree and there shall be none to make him afraid.1 No one who knows the difficult history of the Jewish people, or their fate during succeeding generations, can fail to be impressed by Washington's affirmation of religious freedom. Religious Freedom Under Fire Last year at an interfaith conference on religious freedom in São Paulo, Brazil, I addressed a meeting of religious leaders, including Catholics, Evangelicals, Seventh-Day Adventists, Jews, Muslims, and many others. There I explained: Religious freedom is the cornerstone of peace in a world with many competing philosophies. It gives us all space to determine for ourselves what we think and believe—to follow the truth that God speaks to our hearts.2 While protection from government persecution is of course crucial, that is not all that religious freedom means: A robust freedom is not merely what political philosophers have referred to as the "negative" freedom to be left alone. . . . Rather, it is a much richer "positive" freedom—the freedom to live one's religion or belief in a legal, political, and social environment that is tolerant, respectful, and accommodating of diverse beliefs.3 That freedom is now under fire. Although religious freedom lies at the core of what America is and what it stands for, critics now openly ask whether religion belongs in American public life at all. Some say that faithful Americans have no business speaking of their beliefs when addressing issues of public concern, even when those issues involve unmistakably moral judgments.4 Others condemn churches and religious organizations for expressing moral and religious perspectives on matters of public policy—especially when those perspectives conflict with secular viewpoints.5 Some even claim, with no sense of history, that religious people and institutions violate the constitutional separation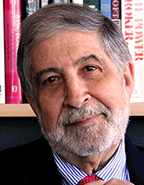 214 Views
Mickey Edwards
|
Sep. 23, 2014
The text for this forum address is not available, but please enjoy the audio through the link provided.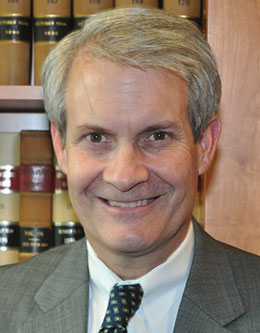 748 Views
Thomas B. Griffith
|
Sep. 18, 2012
I am very happy to be with you today. As a graduate of BYU, may I pass along some advice as you begin a new semester or as you begin your college career? I have two daughters here today who fall into those categories. Tori Strong is a senior beginning a new semester. Tanne Cait Griffith is a freshman starting her college career. I will say to all of you what I have said many times to them: make attending devotional and forum assemblies the backbone of your academic week. Sometime soon after I arrived on campus to begin my studies forty years ago, I read an interview of an upperclassman who became a hero of mine. He still is. In that interview, Clayton Christensen, who went on to win a Rhodes Scholarship to study at Oxford and is today one of the most influential academics in the world, was asked what he thought were the most valuable aspects of his academic experience at BYU. Clayton singled out his regular attendance at the weekly devotional and forum assemblies. I knew that there were not many things I could do to match Clayton Christensen, but this was one of them. I could attend devotionals and forums every week, and I did. To this day I count that among the best decisions I've ever made. The devotionals strengthened my testimony. The forums introduced me to fascinating people from all walks of life with different perspectives that broadened my views. So permit me this bit of counsel—no, permit me this admonition: Don't miss a devotional or a forum assembly. Go to those that look interesting. Go to those that don't. You may be surprised. Seeking Understanding in History and in Law It is a distinct honor to be with you as we mark Constitution Day. As you may know, by gathering today we act in obedience to a congressional mandate that every educational institution receiving federal funds must, sometime this week, celebrate the approval of the federal Constitution by the Philadelphia convention on September 17, 1787.1 This law was sponsored by the late Senator Robert Byrd of West Virginia, who was an enthusiastic student of the Constitution. Not surprising, the law provided no funding for the celebration. In other words, it is yet another unfunded mandate. Perhaps I shouldn't mention this at the beginning of my remarks, but the law also lacks any enforcement provision. In other words, you cannot be arrested for leaving early. I give a tip of my hat to those who came today knowing in advance the title of my remarks: "The Hard Work of Understanding the Constitution." Hard work rarely attracts any but the most rugged souls. For those who didn't get the word about my topic, please stay. This will be the first test of your commitment to attend all forums! Before I get to the "hard work" part of my talk, let me begin by saying that I applaud the recent trend in the United States to bring the Constitution into public debate. I cheer the fact that our political leaders, candi
Contact
BYU Speeches
218 University Press Building
Provo, Utah 84602
GIVE to Speeches
AFFILIATED SPEECHES
RELATED LINKS
CONNECT WITH US
Follow BYU Speeches
Subscribe