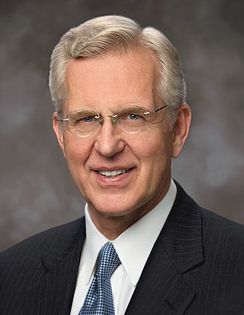 My years as a student at BYU were in the decade of the 1960s. It is hard for me to think of it as historical times, but I realize that for most of you, those years seem like ancient history. If you know something of that history, you will remember that it was a turbulent decade in the United States. There was much of dissension and protest and rebellion. Many began to question the legitimacy of authority—any authority. The words the Establishment became a disparaging label for government and college officials and the institutions they represented. We were advised by some younger sages,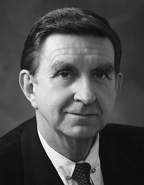 I would like to employ President Holland's services in reading anything I write. It sounds good coming from him! Indeed, I felt like Victor Hugo for a moment, who, watching one of his plays, apparently oblivious for the moment to his surroundings, stood and shouted, "Hernani!" and took off his hat to the author of the great play. I was introduced at a graduation exercise this year in terms of periods of service—about the way Brother Holland did—by a Regional Representative who wasn't content with that but added I had been the speaker at his high school graduati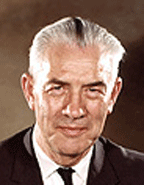 It is certainly a great privilege and a greater inspiration to be here in your presence. I think that I have never seen this many people in this building before, and to know that you are all here worshipping God and wanting to hear more about his work makes me feel very humble before you. But I want you to know that I am grateful for the privilege of being here; I am grateful for the inspiration you are to me; I am grateful for this great University and for the marvelous work that it is doing, not only on this campus but in many parts of the world as your groups travel from place to place.
Contact
BYU Speeches
218 University Press Building
Provo, Utah 84602
GIVE to Speeches
AFFILIATED SPEECHES
RELATED LINKS
CONNECT WITH US
Follow BYU Speeches
Subscribe