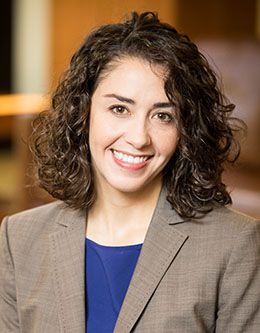 In the 1970s my father arrived on BYU campus to begin his studies. He was not the average BYU student, especially during that time period. My father had come to BYU from Venezuela, a country that many students at BYU had never even heard of at the time. He spoke virtually no English, and he was Catholic.The way my father likes to tell the story, he boarded a plane to the United States, excited to venture outside of his conservative Catholic upbringing and expecting the secular American college R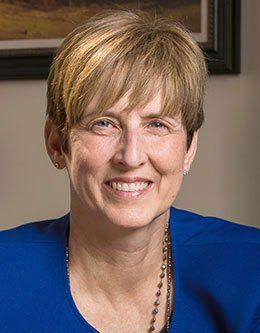 Since I first learned how, I have loved to talk. Marilyn and Denise, my two older sisters, used to set the kitchen timer for five minutes, challenging me to go that long without saying a word. I never once made it the whole five minutes. Talking in the kitchen to your siblings, however, is very different from talking in this concert hall to a large and diverse audience. Accordingly, I am both excited and humbled by this opportunity to speak to you. But I want this experience to be much more than
I am grateful for the opportunity to speak to this wonderful student body of Brigham Young University. I bring you the love of President Thomas S. Monson. He prays for you, and I hope you pray for him.My wife, Mary Anne, and I lived in Guatemala for five years. Elder Richard G. Scott visited while we were there, and together we toured the beautiful countries of El Salvador and Panama. On a Friday evening we had a devotional in Panama. We arrived at about 6:30 p.m., and the devotional was scheduled Read m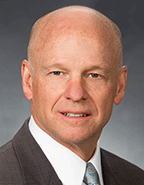 The other day, while walking through the Wilkinson Center on my way to the Cougareat, I noticed the windows of the Y-Serve office. Students had turned the name Y-Serve into a question—Why serve?—and, using colorful markers, they had covered the windows with responses to why they serve. I was intrigued and stopped to read them.A few of the answers were humorous—or just incredibly honest: "Because I usually get refreshments!" "To get dates." "Women." And "Because when you are Read more [...]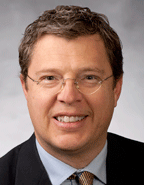 I wish to thank President Samuelson, Academic Vice President Tanner, and Advancement Vice President Worthen for the opportunity to speak today. I am grateful for these devotionals and the occasion they give us to explore what it means to be a community of faith as well as a community of reason. I want to express my gratitude for the beautiful music and to Megan Grant and Suzanne Disparte for their prayers. They are two of my research assistants who prop me up on a daily basis; so it is entirely fitting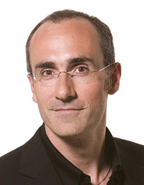 It's an honor for me to be here at Brigham Young University, and it's a delight for me to be here in beautiful Provo. The last time I was here was in the fall of 2007. I have happy memories of my last visit, and I have great anticipation of my next. I'm always delighted to be here, and I can see why statistics show that Utahns are some of the happiest people in the United States. It's quite clear, just by looking around, why that would be so.I'm going to talk to you today about something Read more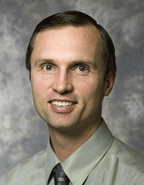 Over the past two weeks, we have seen an outpouring of love on the Brigham Young University campus. When we learned of the death of President Gordon B. Hinckley, students set up spontaneous memorials expressing their love for him. And when the reorganization of the First Presidency was announced last week, our hearts reached out in love to President Thomas S. Monson and his counselors. Charity: The Love of the Savior Love is a central principle in the gospel of Jesus Christ (see Joseph B. Wirthlin, Read m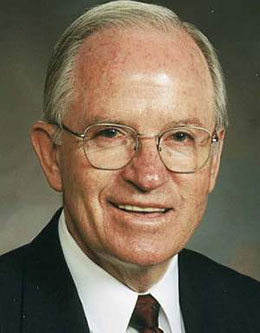 My first memory of staring poverty in the face came about 1936, during the great economic depression. About that same time Maynard Dixon painted a poignant picture called Forgotten Man. This is a man with holes in his shoes, downcast eyes, and hands hanging down. He is without work or hope, sitting on the curb. Well-dressed men and women walk by, paying no more attention to him than to the fire hydrant next to him. The faces of the passersby are deliberately not shown—representing, I think, their Re
A junior high school student was once having problems learning math. His teacher struggled with him day after day and assigned him extra work to do each evening. The student would always return the next morning with the assignment uncompleted. After this had gone on for some time, the teacher vented his frustration by asking the student in an irritated tone, "What is it with you? Are you really ignorant or just apathetic?"The student casually shrugged his shoulders and replied, "I don't Read more [..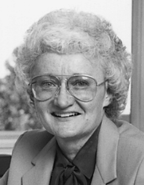 Provost Hafen's introduction was generous; however, what he did not tell about in his introduction was the way in which my call to the deanship at this university was announced some years ago. The actual caption for the pictures and the newspaper article was in the upper left-hand corner. But one of my clever friends cut out that corner and made sure the bottom lead line for another article was clearly displayed: "Utah Inmates Serving Shorter Terms Than They Were 10 to 25 Years Ago" (Universe, 4 Re
I recall participating in a workshop on campus about a year ago in which the invited presenter was attempting to establish the idea that all things are better understood if thoroughly studied and defined in detail. I raised my hand and said, "Some things are ruined by trying to explain them." I feel that way to some degree today about my topic: "Charity in the Community of Saints."I know it can be sensed. I have sensed it, felt it, seen it many times, but whenever I try to say it, somehow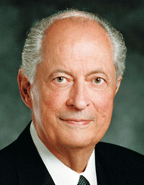 The phrase "Return with Honor" is a very clear description of the purpose of life here in our mortal probation. In our premortal state in heaven, we lived in the presence of God the Father and his son, Jesus Christ.Our goal in coming to this mortal probation is to "return with honor" back into the presence of God the Father and his son Jesus Christ eternally. This is called eternal life. Eternal life is our goal at the end of our sojourn on earth.After birth one of the most significant Read m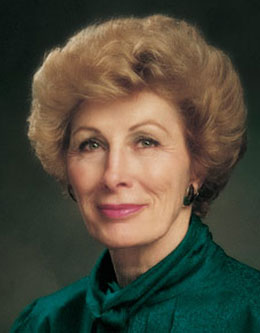 It is such a pleasure to be with you. I'm especially glad to be here this week because we are celebrating the Relief Society Sesquicentennial. We celebrate 150 years of Relief Society service and sisterhood. That is an accomplishment I'm very proud to share with you.Relief Society is glorious because we join as sisters who come unto Christ. In all our roles as sisters, wives, mothers, daughters, friends, roommates, teachers, leaders, and on and on, we strive to come to the Savior. I know Read more [...]
The text for my address this morning, "The Bond of Charity," comes from the 88th section of the Doctrine and Covenants, the 125th verse:And above all things clothe yourselves with a bond of charity as with a mantle, which is the bond of perfectness and peace.I selected this topic because "The Bond of Charity" was the theme for the Annual University Conference this past year, a theme the administration believed should not only characterize that conference but serve as a guide to the university Read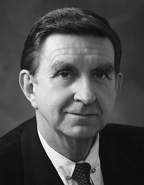 A week ago this evening I was in Osaka in rather pleasant weather, which was a relief because the weekend before we were in Sapporo with snow above our haircuts, and falling all the time. In between I was in Hong Kong, where we now live, where the moisture content of the air that day was 95. This is March; summer is coming.Someone asked me, "How is it in Hong Kong and Southeast Asia?"I said, "Well, in the summertime it is a bit monotonous until the typhoons come, but it is pleasant Read more [...]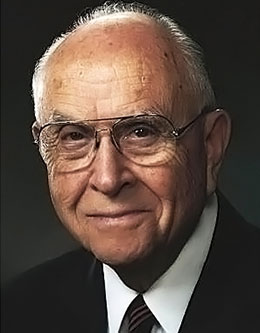 President and Sister Holland, President Dalton and all stake presidents, President and Sister Joe Christensen of the Missionary Training Center, it is a joy and privilege to meet with you this evening. What an impressive sight to look upon this vast assembly of students, stake and ward leaders, and missionaries.President Kimball made a special request that I extend to each of you his love and greetings.I pray for divine inspiration that I may say—that you may hear—the thoughts that are Read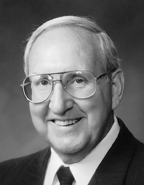 I approach this assignment with great excitement. I love BYU, the Lord's university.Columnist George Will cited these as the three least credible sentences in the English language: first, "Your check is in the mail"; second, "Of course I will respect you as much in the morning"; and third, "I'm from the government; I'm here to help."As a nation, we are often like the old fellow who was sleeping on the couch and whose grandson came in, rubbed some Limburger cheese on his Read more [..