Brothers and sisters, you are an impressive sight. I commend you for taking the time from your busy schedules to participate in this devotional. Members of The Church of Jesus Christ of Latter-day Saints have a strong tradition of gathering together to be uplifted and inspired. The semiannual general conference we enjoyed earlier this month is a good example.For more than 130 years, the Church's general conferences were held in the Salt Lake Tabernacle, which seats about 6,000 people. In 1996,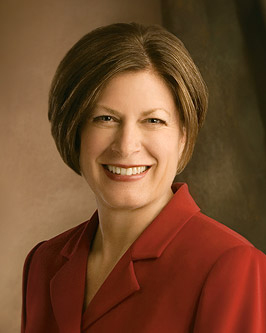 Thank you for your welcome today at Brigham Young University. I love this university, and I feel blessed by every opportunity to feel the spirit that is unique to this campus. Because of my service on the Church Board of Education, I can testify of the Lord's interest in this marvelous institution, and, in your honor, I wore my best BYU blue today.As I have pondered this opportunity to speak to you, a number of different subjects came to my mind. I thought I might try to add to the teaching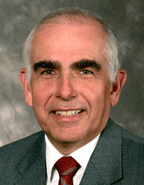 The history of The Church of Jesus Christ of Latter-day Saints is a "marvelous work and a wonder," an unfolding story of revelation, sacrifice, and faith. As a Church historian, I am continually amazed at why it is that some toss and tangle with our past to discredit their faith and that of those around them while others find solace, cheer, and comfort from our past. I am of the latter persuasion and have chosen to see the hand of the Lord not only in our history but also in the discovery of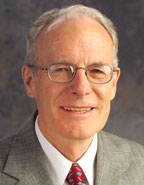 In June of 1843 the Prophet Joseph Smith announced the appointment of apostle Orson Hyde and George J. Adams to serve as missionaries in "that vast empire" of Russia, with which, he continued, are connected "some of the most important things concerning the advancement and building up of the kingdom of God in the last days, which cannot be explained at this time" (HC 6:41). Although months of preparation followed this announcement, the two men never served in Russia.Much later, in 1903,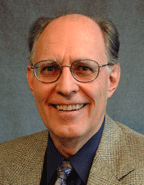 I appreciate the opportunity to share some ideas with you and would like to invite you to explore with me some ways of applying gospel truth. I prefer to define this process as exploring avenues of application rather than as a mere erudite academic inquiry. The kingdom of God is not a spectator sport. It is an action process requiring learning, commitment, and a special kind of understanding in order to translate truth into action. So I ask you to engage in that process—exploring ways of applying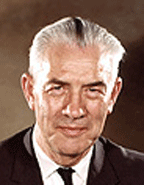 It is certainly a great privilege and a greater inspiration to be here in your presence. I think that I have never seen this many people in this building before, and to know that you are all here worshipping God and wanting to hear more about his work makes me feel very humble before you.But I want you to know that I am grateful for the privilege of being here; I am grateful for the inspiration you are to me; I am grateful for this great University and for the marvelous work that it is doing, Re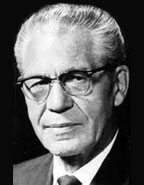 This is an inspiring sight indeed, and especially when one realizes who you are. I think I have said before to audiences in this building that you are the most blessed people in the world because you are members of The Church of Jesus Christ of Latter-day Saints, and you are citizens of a country where you enjoy liberty and freedom and can choose as you wish. Most of you have been raised in homes where you have been able to gain a testimony of the gospel; and you are attending the greatest university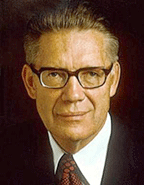 I am pleased and honored to have this privilege of meeting and worshiping with you in your devotional services as you commence the new year. I devoutly and sincerely desire the guidance and enlightenment that comes from the Holy Spirit—first for me, so that I may say what ought to be said and what the Lord would have said on this occasion; and secondly for you, so that your hearts may be open and receptive and so that you may feel the truth and verity of the expressions that will be made.President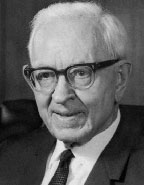 During His earthly ministry, Jesus Christ called twelve apostles and gave them special authority and responsibility. That calling, along with its priesthood authority and its spiritual mission, has been restored in The Church of Jesus Christ of Latter-day Saints. The text for this speech is unavailable. Please see our FAQ page for more information.