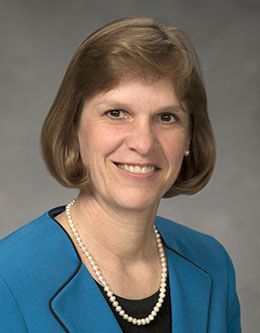 When we moved to Provo thirty years ago, I was in my twenties. Our oldest son was two, and our youngest son was just a few weeks old. I had been a member of the Church for less than ten years.Shortly after arriving in Provo, I met Bertha. Bertha was in her sixties. I knew a little bit about Bertha. I knew she lived in our stake. I knew she was respected by those who knew her. I also knew that she was a leader and a woman of service. People sought her advice.I remember attending a stake Relief Read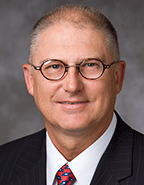 My father was a builder of big buildings, some well known. So when I returned from my two-year mission to Japan and wanted summer work, I ended up forty feet down at the bottom of an air conditioning shaft, stripping forms from freshly poured concrete. My captive coworker, Chuck, made the mistake of asking why I would "waste two valuable years like that." I am sure he had no idea what he was in for, and I unleashed my abundance of missionary zeal.At some point in our discussion I heard a Read more [...]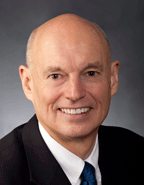 Good morning. As was noted in the introduction, I come from Australia, so that's why I think you talk funny. As was also mentioned, I'm a linguist. Linguistics is the scientific study of language.In 1978 Pam and I were living a pretty comfortable life in Brisbane, Australia. We had a nice house close to Pam's parents and three wonderful children, ages five, four, and two. I had a good job. But I also had a dream. I wanted to know more about how language works, especially for people acquiring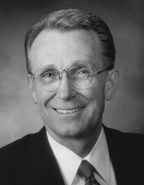 Some months ago, when I was invited to speak today, I asked what I should talk about. After a long pause the voice said, "Well, people usually talk about things they're good at." So my topic today is conflict.I used to think other people had conflicts but that I was immune. Then I came upon two incidents in the life of the Prophet Joseph Smith that completely changed my understanding of conflicts and forced me to admit I probably have as many as anybody else.What is a conflict? For Read mor
Thank you, Dr. Broomhead and members of the University Chorale, for that wonderful rendition of "For All the Saints" (Hymns, 1985, no. 82). That song is to be sung majestically, which you certainly did. Your words set the tone for my address today. I would like to look at how we as Saints—"faithful, true, and bold"—might increase our efforts to profess our faith.On a rather cold, rainy day many years ago, I found myself in a meeting over a difficult issue. Waiting outside this meeting Read more [.
Good morning. I am happy to be here today, though I feel like the speaker in church who said she felt inadequate standing before the congregation. One sister said to another, "Isn't she humble?" And the other responded, "That's no real accomplishment, she has a lot to be humble about."Some of my students are sitting here thinking, "No joke!"I do feel overwhelmed at the prospect of attempting to share something new and of value as I stand in the footsteps of the great men and Read more
Several years ago I had the opportunity to work at the Johnson Space Center in Houston, Texas. During the Apollo 12 mission I received a telephone call from the capsule communicator in mission control. He had been communicating with Richard F. Gordon, who was orbiting the moon while the other two astronauts—Charles Conrad, Jr., and Alan L. Bean—were on the lunar surface. Although he was 250,000 miles from the earth, he was able to communicate with the capsule communicator. He had encountered Read more [..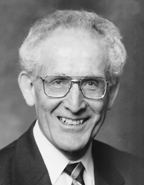 I would like to speak about a wonderful gift that we all share, without which we could not fulfill our purpose on earth. It is the gift of language. To place this topic in proper perspective, I will start at the very beginning—a very good place to start. When God placed Adam and Eve in the Garden of Eden, He made it clear that they and their descendants were to have "dominion" over all the earth (Moses 2:26)—or, in other words, they were to have presiding and governing power in the earth. Read more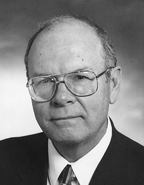 I am honored to be asked to speak at the devotional assembly this morning. Because the weekly devotionals at Brigham Young University have been such a significant part of my life, I have taken this invitation very seriously. My topic is "What We Believe."Sooner or later you and I will be approached by men and women not of our faith—persons either sincerely interested in what we believe or else opposed to much of what we stand for. This is particularly true as the Church grows and as our Read more [...]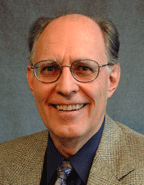 I appreciate the opportunity to share some ideas with you and would like to invite you to explore with me some ways of applying gospel truth. I prefer to define this process as exploring avenues of application rather than as a mere erudite academic inquiry. The kingdom of God is not a spectator sport. It is an action process requiring learning, commitment, and a special kind of understanding in order to translate truth into action. So I ask you to engage in that process—exploring ways of applying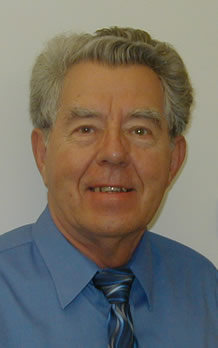 One of the prevailing and enduring challenges that man faces during his sojourn on this earth is how he can learn to effectively communicate with God. How can man open the channels of communication? How does God reveal Himself to man? What can man do to receive assurance that God is aware of man's existence and his problems? Questions such as these have been asked by men throughout the ages, sometimes very poignantly and eloquently by philosophers, poets, and prophets.Prophets, of course, viewed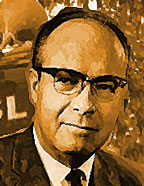 Thank you, President Oaks. This is a far cry from the old College Hall, where we used to have our devotionals when I attempted to attend this institution. I am deeply honored to be asked to occupy this brief time with you this morning. Truly there is no spot on earth with more significance for me than this campus, and there's no group of people for whom I have greater admiration and respect than those who lead this institution and carry forward its great works. I am grateful for the beautiful prayer—I