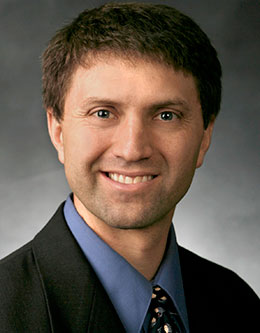 It is good to be with you this morning. While in a moment I will draw on the academic disciplines of Egyptology and biblical studies, in which I have been so steeped over the last few decades, I want to start out by trying to draw an analogy from one of my favorite things to do: waterskiing. The way I read the accounts of the Savior and Peter on the Sea of Galilee, it seems to me that waterskiing is the closest thing we have to a celestial sport. I can't get enough of it. In fact, one year my brothers,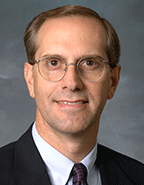 I begin today by paying tribute to President Cecil O. Samuelson and his wife, Sister Sharon G. Samuelson. The Samuelsons were asked by President Gordon B. Hinckley to lead the university for what they expected would be five to seven years, and they were here for eleven. President and Sister Samuelson had longtime and deep personal, family, and professional ties to the University of Utah. Yet because of their profound faith, when the call came to serve here, they turned immediately from red to blue, Rea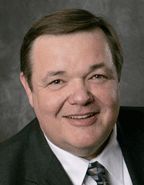 I appreciate this opportunity very much. I am grateful for my loving wife of nearly 41 years, who is sitting near me on the stand today. She is a pillar of great strength in all that we do. I also acknowledge the attendance of family and friends and appreciate their support.I was reflecting on the many special occasions I have experienced here in this building. My wife and I with our infant son moved here to BYU in January of 1971—nearly 40 years ago. The Marriott Center was just being completed Read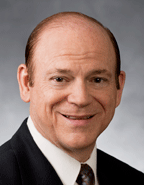 Good morning! It is a cherished privilege to share this time with you this morning. Thirty years of college teaching, 32 years of parenthood, 40 years of Church service, and 45 years of performing as a musician have convinced me that I am nothing. As to my own strength, I am weak, and I must depend fully upon the Lord if I am to succeed in accomplishing anything good. You recognize those are nearly the words of Ammon in the chapter 26 of the book of Alma (see verses 11–12). Moroni said something
Before commencing my first semester at Brigham Young University, I had the opportunity of visiting Bourton-on-the-Water, a small village in the English Cotswolds. Replete with honey-colored houses, bridge-crossed brooks, and sheep-trodden meadows, the town represented all things quintessentially English. While wandering through the narrow streets along the Windrush River, I entered the Church of St. Lawrence. I thought that no one else occupied the silent church, but I soon noticed an elderly woman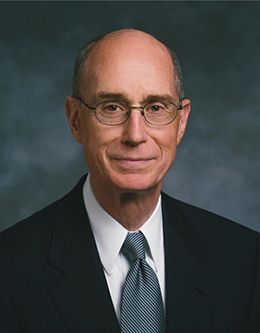 Nothing so focuses the attention of those who work in a school as the knowledge that their students are about to arrive. On my first day of teaching in a university, I lost my appetite for breakfast. Heaven only knows what anxiety those who prepared the student housing and the bookstore and the classrooms felt. But this I know, from that first experience and the decades in education that have followed: You are all about to give laserlike attention to your tasks. Tunnel vision for you is not a weakness.
I am honored to be with you tonight. Because I am a mother and grandmother of young people your age, I feel qualified to bring you a message from your mothers and grandmothers. I want you to know how much you are loved. We love you more than life itself, more than you will understand until you have children of your own. And, oh my, do we worry about you and want you to be happy! You've probably noticed that it is usually very difficult for us to refrain from telling you exactly what you need to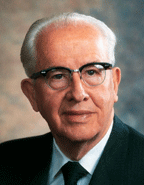 My beloved brethren and sisters, humbly and gratefully I stand before you this morning and seek an interest in your faith and prayers that the message that I have may be accompanied by the Spirit. It is a wonderful sight that I view here this morning. It is good to be with you, my beloved young friends, distinguished members of the faculty, and special guests.My wife and I have just returned from a glorious weekend at St. George, where I had the privilege of addressing three overflow audiences,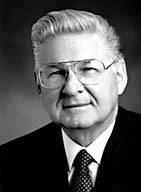 This is a wonderful sight to see so many of you here. I was thrilled with this musical rendition of our Lamanite brothers and sisters and am grateful to them.I appreciate the opportunity this evening of spending a few minutes with you at this fireside. I pray that the Spirit of the Lord will be with us, as I have chosen a subject about which little is said and too little is known. I refer to the law of consecration, which is lived through the united order. In 1874, a year before this University Read