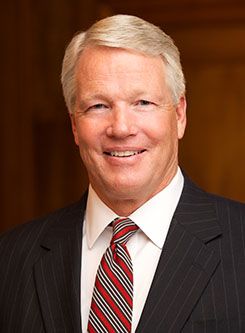 Brothers and sisters, you are an impressive sight. I commend you for taking the time from your busy schedules to participate in this devotional. Members of The Church of Jesus Christ of Latter-day Saints have a strong tradition of gathering together to be uplifted and inspired. The semiannual general conference we enjoyed earlier this month is a good example. For more than 130 years, the Church's general conferences were held in the Salt Lake Tabernacle, which seats about 6,000 people. In 1996,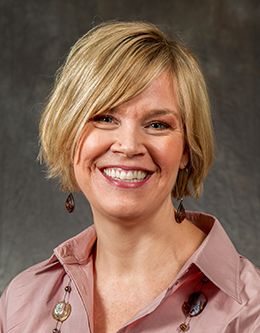 Not long ago, on the campus of Brigham Young University, I was teaching a New Testament class focused on the life of Jesus Christ. At the conclusion of a discussion focused on the hypocrisy1 of those who questioned the Savior's authority and the signs2 given of His Second Coming, I had a student approach me to ask a question. His motive seemed pure as he reflected: "The scriptures state that in the last days, if it were possible, even the very elect will be deceived.3 Sister Platt, how will I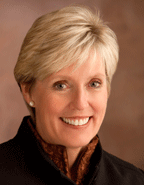 I am honored by the opportunity to speak to you today. I love to come to the BYU campus. I stand before you as "true blue." As it has already been said, my shade of blue was painted in Cache Valley at Utah State University. My husband's blue has a reddish tint and our children's blues are of various hues. Yet when we see the color blue—any blue—we cheer. There is something very stimulating about a university campus. Where there is a learning atmosphere there is energy, and increasing Read more [..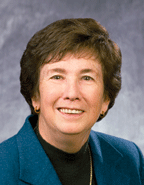 Since it is the beginning of a new year, now is the perfect time for all of us to take the opportunity in the days ahead to reminisce over the past year. What would you judge to have been your accomplishments during those days, weeks, and months? What could you have done to achieve more if you feel you didn't meet a goal? It is now 2011, and 2010 is completed. Therefore, welcome back to a new year at Brigham Young University, where you will have more opportunities for success in reaching desired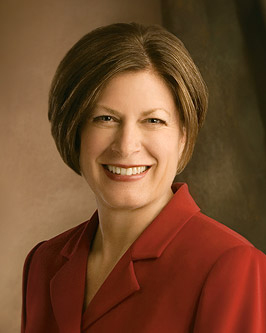 What a privilege it is to speak to you, a royal generation, who were chosen before the foundation of the world to come forth at this time to do an important work. I have met many of you during my service in the Church, and I have been impressed by your brightness and goodness. I can picture you now in your gatherings all over the world, from the United States, Mexico, Brazil, and other countries in South America to the Philippines, Japan, Korea, and many European countries. I have even seen you arrive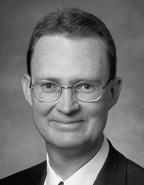 Brothers and sisters, I am humbled at the opportunity to be with you today. I express thanks for the music we have heard and hope my words will complement the spirit of worship it has brought to this setting. Ever since I was a young man, music has played a central role in my life. As a composer I have spent countless hours in front of blank manuscript paper attempting to arrange collections of notes into musical expressions. Finding the right sequences of notes and chords does not come easily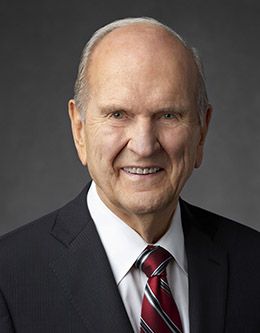 Thank you, President Robert L. Millet, for your introduction. We appreciate you and all who faithfully serve as leaders among the wonderful youth of Zion. We acknowledge the presence of Elder Henry B. Eyring of the Quorum of the Twelve Apostles, Elder Merrill J. Bateman of the Seventy, and each of you wonderful young adults. Thousands are attending here tonight, and thousands more will participate via satellite broadcast or taped delay in North, South, and Central America; Europe; Africa; Asia; and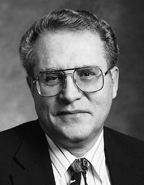 As I have taught scripture classes at BYU during the past 26 years, I have been pleasantly reminded of the many great works of God through the ages. One of the most enduring memorials of Heavenly Father's work has been the preservation of the scriptures. The written word of God has not only survived through millennia of political, social, and moral changes, but the scriptures have provided ethical guidelines and spiritual light for millions of readers and listeners through the ages. According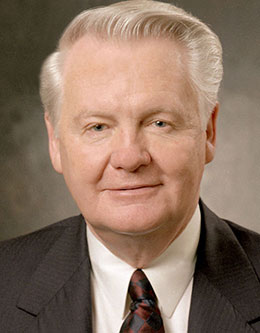 Sister Bateman and I approach the beginning of each school year with excitement as we greet 7,000 new and 21,000 returning students. We extend a special welcome to everyone, including more than 6,000 missionaries who have returned to campus during the last year. The safe arrival of each student is of utmost concern. Labor Day weekend, with many students traveling home and then returning, is of concern. Historically it is a dangerous time, as lives are sometimes lost. We are pleased to report that Re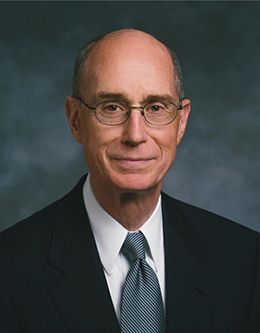 All of us can remember times in our lives when we felt a pull to be better than we were, to rise higher. The feeling may have come at about the same time we had the thought "There must be something better in life than this." Sadly, there are also times when we felt like giving up. And then the thought was something like "Maybe this feeling of being miserable is what life is really like. Maybe I need to learn to live with it. It looks as if that's how everyone else feels. Those movies about Read more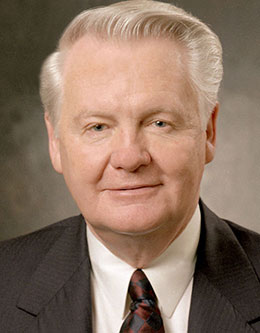 On this beautiful September day, the first day of the new school year, we welcome back 21,000 students from summer vacation and almost 6,000 new freshmen and transfer students. It is wonderful to see your bright countenances and the gospel light that enervates your souls. I am reminded of the Israelites' experience when Moses returned from Mount Sinai after spending 40 days and nights with the Lord. During his time on the mount, Moses fasted, neither eating bread nor drinking water as he recorded Re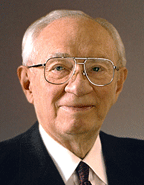 I am grateful to be here this Tuesday when all of us are basking in the afterglow of Saturday's victory. I congratulate Coach Edwards and his associates. I compliment most warmly the members of the team. I remind the coaches of the words of Casey Stengel, who, after winning the 1958 World Series, said, "I could'na done it without my players." Our special elation is understandable. BYU beat the team that over all the years of football has been considered most formidable. Notre Dame is the Read more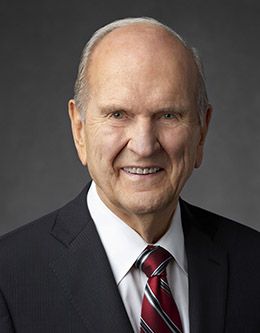 Sister Nelson and I are thrilled to be with you on this special occasion. Whenever we come to BYU and are privileged to rub shoulders with members of the faculty and student body, we are better for it. In two days, people in this nation will set aside their usual labors and celebrate Thanksgiving Day. This custom fosters gratitude to God for the good things of life. Each one of you will offer your own expressions of gratitude in your own way, wherever you are. We have so much for which we are Read m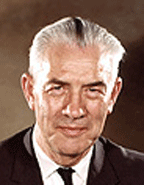 I am deeply touched, my young brothers and sisters, by the spirit that is here and by your presence and the purpose for which you are here. I am grateful for the presence of President Holland and his lovely wife. I am grateful also for President Wheelwright, who, as he says, has been a lifelong friend. My wife and I met him and his wife accidentally in Palestine one time, and he escorted us through the Holy Land and did it like the expert that he is. We love the Wheelwrights; we love you all. I R