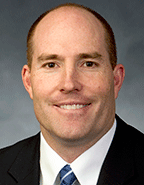 Shortly after accepting my job at BYU, I called Elder Jeffrey R. Holland's office to ask if he would do the voice-over for an athletics commercial during the height of Jimmermania. Because of my football career I had gotten to know Elder Holland, and I thought he would be the perfect person, with his distinctive voice, for the job. Then I had a meeting with Tom Holmoe, BYU's athletic director,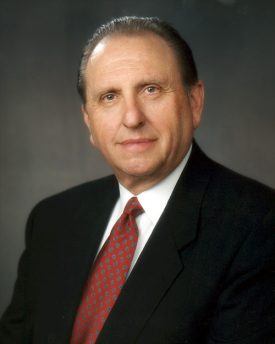 What a glorious sight you are! It's an honor, my young friends, to be here with you. I feel the tremendous weight of the responsibility which is mine to provide you with a message which will hopefully be helpful to you not only for today but, indeed, throughout your lives. As I gaze at this vast audience, I'm reminded that each of you is one of a kind. Each has had experiences unique to you and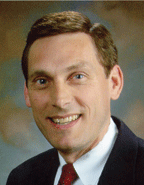 I am honored to represent the Brigham Young University Alumni Association at these commencement exercises. And, I have to say, you are an awesome sight! My oldest daughter, Mackenzie, is graduating today, so I am especially grateful to be here to express my appreciation for this university and the personal joy our family experiences through having children attend BYU. Kathy Christensen, the rec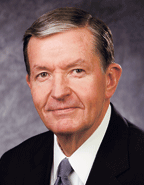 His reputation for concern for the one—particularly the widow or the wounded, the poor or the persecuted—is widely known. Perhaps you would also like to know, if you don't already, that he is also very interested in and concerned about students. He continues to be most supportive of BYU and is particularly demonstrative when it comes to students. Even in these difficult times he wants you to be we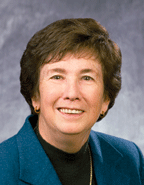 It is indeed my pleasure to welcome you, my dear friends, back to a new semester at Brigham Young University in a new year—2009. I tend to view a new year as somewhat of a fresh start in my life. It offers me the opportunity to reflect on the previous year and to evaluate my life and the growth I hopefully have made as I strive to become the person I want to be in relation to the teachings of our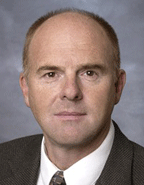 As I drove in to work today, I was reminded of how fortunate I am to teach geology at BYU, both because of the support that the department receives from the university and because of the geological diversity of the state. Nevertheless, there are certain geological features that cannot be seen in Utah. Therefore, every year or so, my colleague Tom Morris and I have taken a group of geology stude
A wonderful painting hangs in the Metropolitan Museum of Art in New York. Entitled Aristotle with a Bust of Homer, it was commissioned during a time when its creator—the great Dutch painter Rembrandt—was facing personal financial difficulty, made even more grating by the artistic demands coming from his patrons. Art historian Sister Wendy Beckett observed that, for Rembrandt, immersed in th
Several years ago one of our BYU performing groups was on tour in Riga, Latvia. As was customary, the students were assigned host families who would share their homes during the duration of our stay in that city. Two young men were assigned to a nonmember host "mom." Despite the cultural and language barrier that existed between them and the limited time that they would be together, one of thes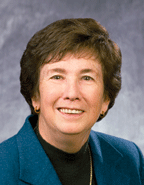 My dear brothers and sisters, it is a privilege to be able to speak to you today as we begin a new semester as well as a new year. It was almost 10 months ago that I stood at this pulpit expressing to you my feelings of being humble and grateful in anticipation of the new assignment my husband had just received. The months since that March day have passed quickly, and today I would like to take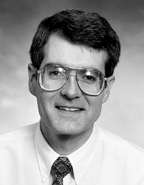 Brothers and sisters, it is a privilege for me to speak to you this morning. I would like to begin my remarks by showing you two pictures. One of these has already been shown during a devotional several months ago, but it is so remarkable I hope you won't mind if I show it again. The image is called by astronomers "the Hubble Deep Field," and it is the deepest picture of the universe ever taken. E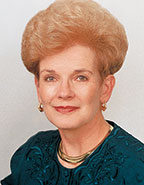 I extend a greeting to all of you today. I extend my best wishes for a happy New Year. We are one week into 1997, and the remaining pages of the days ahead are empty—a stark white. The empty pages are there to be filled. It is my wish that we may do it prayerfully and with purpose and that this year will be the best ever, overflowing with happiness and success. William George Jordan, editor of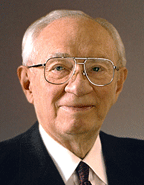 Thank you, President Lee, for your gracious and generous introduction. It is wonderful to be with all of you this morning. These weekly devotionals are a unique thing for a great university of this kind. I hope you take advantage of them. I do not say this because I am speaking here this morning. I say it because I believe they provide you with a remarkable opportunity for inspiration and the o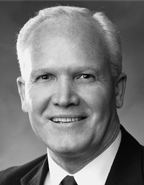 My dear brothers and sisters, I am happy to be with you today, especially as you are beginning a new summer session of study at Brigham Young University. It is pleasing to me to see so many of my dear friends—President Holland, my family, and my mission family, who have come to lend their love and spiritual strength to me on this occasion. This is a devotional assembly. It is a moment for each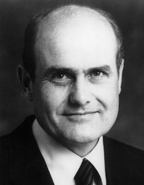 My dear brothers and sisters, I am coming to you today in a very contrite, humble spirit as I am feeling I should address you with some matters of a more delicate nature but which, in my estimation, are of basic importance. I hope that I will be capable of expressing my feelings without being misunderstood—knowing that this can easily happen as I am not expressing myself in my native language.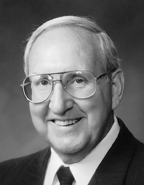 This opportunity to speak to you tonight reminds me, I suppose in an intimidating way, of the sixty-six-year-old golfer who would drive the ball a long, long way down the fairway. The only problem was that his eyesight wasn't very good, and he would lose golf balls right in the middle of the fairway. He was a strong golfer and could drive the ball a long way but couldn't see where they went. So he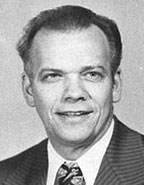 Thank you very much, President Holland. I know I speak on behalf of this wonderful student body when I express appreciation to Debbie for that marvelous musical number. I thought as she was rendering it, "I wonder what I was doing in the preexistence when all that talent was handed out." I asked my wife that once about music and me. She said, "I know. You skipped church that week." I'm glad Debbie
We are privileged tonight to have a very honored guest. I'm sure none of you will notice him unless I point him out to you. L. Tom Perry IV, my grandson, is on the floor over here. You notice his position—right underneath the basket, if the basket were there. I have great confidence in this young man. Judging by his present rate of growth, I think between 6'10" and 7' is about where we could expec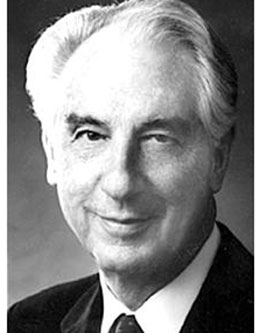 I was so delighted with that beautiful music. Someone has suggested that music washes away the dust of everyday living. And we have surely been cleansed by your sharing of your talents with us today. Thank you very, very much. I have had a long association with your president, President Holland, and I admire, love, respect, and sustain him with all my heart. I am thrilled, with you, that he is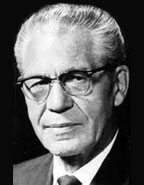 This is a glorious sight indeed. I received a letter just last week from an individual who asked, "Why do the General Authorities have to be so hard-faced?" I do not know how to answer him. Following general conference, where I was speaking, someone called my secretary and asked, "Does President Tanner ever smile?" Well, I feel like smiling, but it is hard for me. But it is a glorious sight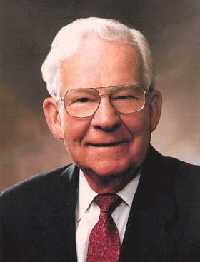 I want you students to know that when a few of the favored were being applauded earlier and I received no applause you made me feel like a social reject. You can correct that if you like. [laughter and applause] I told someone tonight that when President Tanner called yesterday and asked if I would fill in for him—please note, not take his place but fill in for him—I thought that I could best r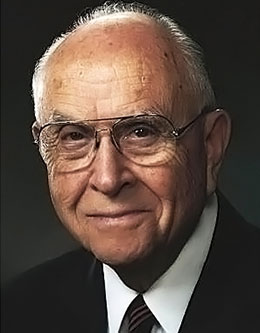 As I look upon this vast audience, I feel as if it must be the finals of the NCAA with BYU playing for the championship. But this is a thrilling sight to see all of you here and to be here in your presence. What a glorious occasion and opportunity for me to be here and to feel of your warmth and spirit and affection this night! Now I pray that I may have an interest in your faith and prayers; and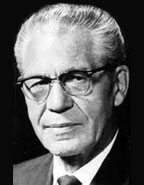 I feel honored, indeed, to have this opportunity of addressing you this evening. I enjoyed that lovely rendition by the choir and wish to congratulate them. As we came in here this evening, I said to Sister Tanner, "It's such a beautiful day. Why would people come out to listen to me tonight?" I'd really like to have the answer. As I was invited to come down here, they asked me to come and speak t