Thanks to the Atonement of Jesus Christ, each of us can be forgiven of our mistakes, sins, and wrongdoings. This assurance of forgiveness brings not only peace of mind to those struggling with guilt, but also the promise that we can be clean and prepared to return to our heavenly home, live eternally with our Heavenly Parents as well as our earthly families, and eventually become like God.Forgiveness is a companion principle to repentance. God has promised, "He who has repented of his sins, the same is forgiven, and I, the Lord, remember them no more" (D&C 58:42). Christ has already paid the price for our sins, but He will not coerce us to accept that sacrifice. Through sincere repentance, we can obtain forgiveness.Along with the promise that we can be forgiven of our sins comes a commandment that we must forgive others of their wrongdoings. Though it can be difficult to do, forgiving those who have hurt us frees us from the bitterness and weight of grudges and vengefulness. It allows us to heal and move forward. Here, too, Christ's atonement is key—He provides not only the spiritual strength to forgive, but also the resultant healing. Letting go of the need to judge others, we can trust God to be our judge as He perfectly knows our hearts and intentions.These speeches implore readers and listeners to understand the importance and power of forgiveness. Born of scriptural study, personal experience, and at times even academic research, the guidance they offer is applicable both to obtaining forgiveness and to extending it. Along with that guidance, these speakers bear testimony of the blessings that will come into our hearts and homes as a result of forgiveness.
Show More
Show Less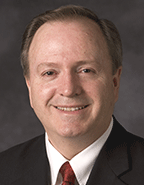 Brothers and sisters, I am grateful to be with you in this opening session of the 2017 BYU Campus Education Week. This year's theme comes from Doctrine and Covenants 50:24, with special emphasis on these words: "And he that receiveth light, and continueth in God, receiveth more light." I am going to take a different approach to this theme than might be expected by exposing and illustrating some very cunning and effective ways that the "wicked one" prevents people from progressing and receiving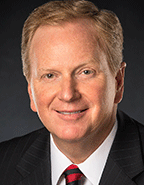 Nothing is more beautiful than the beginning of a new life. I cried and rejoiced at the birth of each of our four children. A new baby is so beautiful, so sweet, so tender. At such moments, the veil between mortality and eternity seems almost transparent, and the love of God is unmistakable.Likewise, I rejoice and get a little teary every time I witness a renewal of spiritual life. How beautiful, how sweet, how tender it is to see the heart changed, the lost found, and the blind restored to sight.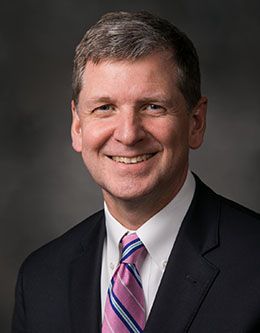 Good morning. I must say I never imagined myself at this podium. But I have imagined myself on this playing floor—and imagined is the right word. I've wondered what it would have been like to be Danny Ainge, who, during my freshman year at BYU, went coast-to-coast in the closing seconds of a Sweet Sixteen game against Notre Dame and scored over Orlando Woolridge. I've dreamed what it would be like to drain a three from just inside half-court, like Jimmer Fredette did against Utah. Unfortunately,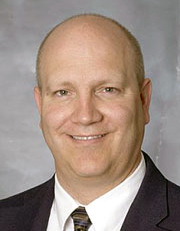 The New Testament writer Luke described1 a fascinating scene from the Savior's life in which Jesus, sitting at meat in the house of Simon the Pharisee, was approached by a woman who was widely known to have been a sinner. Her behavior, as she approached the Savior, revealed that she must have had some previous interaction with Him of a very personal and life-changing nature, for she tearfully knelt and kissed his feet, literally bathing his feet with her humble tears before wiping them dry with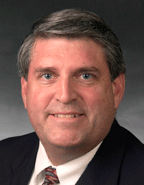 When couples get married, their love is deep, and they joyfully anticipate the prospect of spending the eternities together. They enjoy having endless talks, going for long walks, and spending time together. It is a wonderful feeling being with someone you love so deeply.Unfortunately, for many couples the bliss of deep love and immensely satisfying companionship that was present when they first got married doesn't last. Long talks become replaced with frequent arguments, and when not spent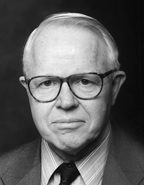 Reconciliation is not an uncommon word. We hear it used in reference to reconciling one's bank account, to bringing one's own records into harmony with the bank's records. We hear it used in reference to a husband and wife who, after going their separate ways, have come back together, as one, becoming reconciled. The basic meaning of reconciliation is resolving differences and returning to peace and harmony. Until we make good on our resolves, covenants, pledges, and promises, we are out of Read more [...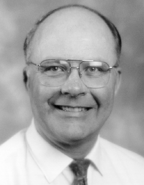 I am honored and deeply humbled to address you today. I pray that I may be a servant through whom our Lord's words can flow. I seek that spirit identified in 2 Nephi 32:3, that spirit which empowers the speech of angels, even the Holy Ghost. I pray that that same spirit might flow from my words to your hearts and that together we will be edified and our testimonies nurtured.In my work as a marriage and family therapist, I often see people who are searching for a transformation of their heart. Rea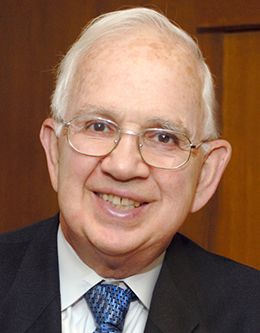 It is really so inspiring and heartwarming to look out and see so many of you here. I wish I had learned earlier in my career that the secret of success for a clergyman is to keep the talk the same and come up with a new congregation every week. I am especially gratified by your invitation to come here to Provo and to Brigham Young University. I have been looking forward to this visit ever since we fixed the appointment. This is the only place in America where I get to be a gentile.In fact, along
Recently I was invited by President Bishop of the Missionary Training Center to address the nearly two thousand missionaries in residence there. I accepted because I always assume it is impossible to give a poor talk at the MTC. They will take notes and make scriptural cross-references if you read them the telephone directory. Plus I love to hear them sing. So I went. The Missionary Following prayers, hymns, announcements and introductions, I gave them a rousing forty-minute reading of the telephone