Many people believe in or at least wonder about the existence of a supreme power or being. Members of The Church of Jesus Christ of Latter-day Saints believe firmly in the literal existence of that Supreme Being, whom we call God. He is the Being we worship and revere as omnipotent and omniscient. As Christians, we believe in the Godhead, which is comprised of God the Father, His Son, Jesus Christ, and the Holy Ghost. However, unlike many other Christian denominations who believe that these three members are part of one ethereal entity, we believe that the members of the Godhead are separate beings united in purpose rather than form. We also believe that God the Father and Jesus Christ both have glorified physical bodies, and that our own bodies are created in God's image. One of the most fundamental and dearly-held convictions of Latter-day Saints is that God is our Father—the Father of our spirits and the Creator of our bodies. As such, we believe that He loves us infinitely and desires our eternal happiness. We each have, as part of our divine heritage, the potential to progress and become like Him. It is with that goal in mind that we believe He created the earth and authored the Plan of Salvation, in which mortality is a crucial component of our learning and growth. We seek to follow that Plan by coming to know God, obeying His commandments, and striving to attain His attributes. Just as we develop earthly relationships through communication and active service, we can come to know God as we speak to Him in prayer and hear His words in the scriptures, in the counsel of latter-day prophets and apostles, and in the quiet promptings of the Holy Ghost. We can also see His influence in the miraculous complexity and beauty of the world around us. Furthermore, as we strive to be obedient to His commandments, we come to recognize His love and wisdom in a personal way. The Latter-day Saint understanding of the nature of God is rooted in beliefs about the Restoration of the gospel, which began with the prophet Joseph Smith and continues through revelation given to current prophets and apostles. It includes the testimonies of God contained in the Book of Mormon. Though all devotional addresses at BYU Speeches touch on the influence, teachings, and characteristics of God in one way or another, these addresses focus more particularly on His nature and attributes. We hope that as you read, listen to, or watch these devotionals, you find yourself drawn nearer to your loving Heavenly Father.
Show More
Show Less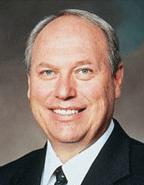 In preparing my remarks for today, I could not help remembering a recent experience of mine. Some months ago, I enjoyed the privilege of presiding at a stake conference alongside Elder Donald J. Keyes, one of our noble Area Seventies. During the course of the Saturday evening session—often one of the highlights of a stake conference—we were required to adjust our program at short notice because of the inclusion of some additional speakers. In view of the fact that a duet, sung by a young couple,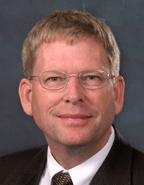 I testify that God, our Heavenly Father, loves each of you. He knows your name. He knows your circumstances. He hears your prayers and wants to bless you in every righteous desire through His Son, Jesus Christ. Like Alma, "I testify unto you that I do know that these things . . . are true. . . . They are made known unto me by the Holy Spirit of God" (Alma 5:45–46). I know these things because of my own journey. And if Heavenly Father loves me and knows of me—since He is no respecter of Read more [...]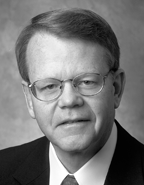 Several years ago, during a challenging and hectic period in my life, I read a statement by President Brigham Young that has meant a great deal to me ever since. He said: When you . . . see our Father, you will see a being with whom you have long been acquainted, and He will receive you into His arms, and you will be ready to fall into His embrace and kiss Him. . . . You will be so glad and joyful. . . . When you are qualified and purified, . . . you can endure the glory of eternity. [JD 4:54–55] How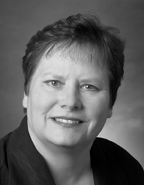 In a revelation given through the Prophet Joseph Smith to David Whitmer, we are told that eternal life "is the greatest of all the gifts of God" (D&C 14:7). When we understand that the entire work and glory of the Savior is "to bring to pass the immortality and eternal life of man" (Moses 1:39), a most significant question for us is "How do we obtain eternal life?" The Savior provided the key in His great intercessory prayer recorded by John, the beloved apostle: "And this is life Read more [...]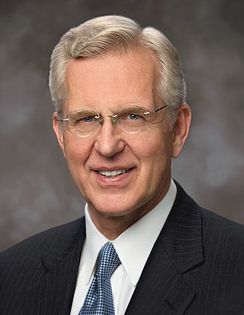 My years as a student at BYU were in the decade of the 1960s. It is hard for me to think of it as historical times, but I realize that for most of you, those years seem like ancient history. If you know something of that history, you will remember that it was a turbulent decade in the United States. There was much of dissension and protest and rebellion. Many began to question the legitimacy of authority—any authority. The words the Establishment became a disparaging label for government and Read m
I had some difficulty deciding on what ought to be the title and theme of my remarks today. I finally settled on "Powerful Truths That Make a Difference in Our Lives." We are all grieving today because of the senseless acts of violence that took the life of Elder MacKintosh and seriously injured Elder Borden in Ufa, Russia. Reportedly, the terrible crime was committed by an individual, or individuals, in a drunken condition. Have you ever given much thought to how dramatically the world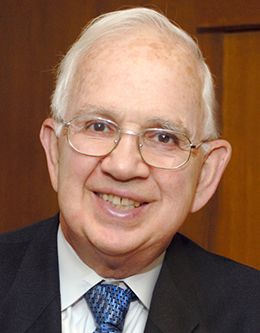 It is really so inspiring and heartwarming to look out and see so many of you here. I wish I had learned earlier in my career that the secret of success for a clergyman is to keep the talk the same and come up with a new congregation every week. I am especially gratified by your invitation to come here to Provo and to Brigham Young University. I have been looking forward to this visit ever since we fixed the appointment. This is the only place in America where I get to be a gentile. In fact, along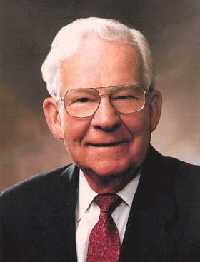 I have always been impressed with an experience President Hugh B. Brown, former member of the First Presidency, shared with me when I was serving a mission under his direction in the British Isles. He told about his mother's encouraging words as he left on his mission when he was about twenty years of age. This, essentially, was her message, as I recall. Hugh, you remember when you were a little boy and you would have a bad dream or wake up in the night frightened, you would call from your room: Read more [..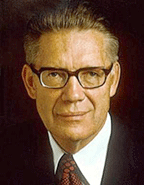 I rejoice in the privilege of presenting to the young and rising generation some basic concepts about the deepest and most profound doctrine of the gospel. It is the first principle of revealed religion, the great cornerstone upon which all else rests, the foundation for all of the doctrines of salvation. I shall speak of what the revealed word calls the mystery of godliness. If our vision is blurred where this doctrine and these concepts are concerned, or, if knowingly or unknowingly we Rea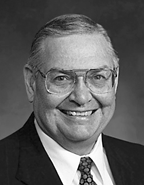 I deliver to you a message that I know to be true. There will be no speculation in my words. It is the greatest message that can be known either in the heavens or upon the earth. It has cost the lives of millions to preserve and bring forth. Through the ages a most formidable effort has been and continues to be expended to prevent this message from being transmitted, by either the spoken or the written word. Any and every method, regardless of how mean or cruel or destructive, is being used to Rea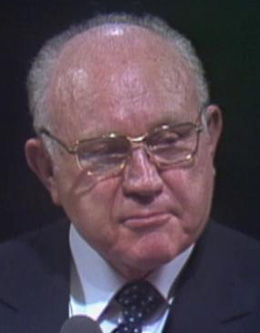 President Oaks and members of your leadership here, members of the faculty, and students: It is a privilege and an honor to be here at Brigham Young University. It is unfortunate that not all who would like to attend this University are able to attend. In fact, it is a very limited number that can attend. We want to do a little thinking tonight on matters about which we have already thought many times. When we leave I hope that we feel a little better about who we are and what the Lord expects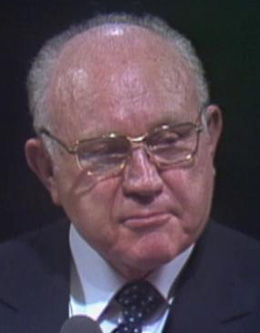 It is a glorious experience to be part of this fireside, in the presence of so many keen, alert, youthful minds. The God-given human mind is far greater as a reservoir for organizing and accumulating knowledge than the greatest man-made computers. The human mind is one of the greatest, if not the greatest, of all of God's masterful creations. As we unite our minds this evening in the atmosphere of the Lord's university, the power of your potential godliness can be felt. We have assembled this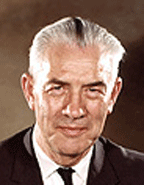 It surely is thrilling to meet with so many of you here tonight. It's a great privilege to be a member of the Church. It's a great privilege to meet together in such large numbers to worship the Lord, which is, of course, what we hope to do tonight. Before I begin, I would like to introduce my wife to you. Would you please come to the pulpit, Emma Marr? I'd like you to meet her. She's a wonderful lady. Many of you were raised on her books. She's written about a dozen of them for young people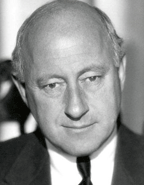 David O. McKay Graduates, fellow students, patrons of the Brigham Young University: It has been my privilege to introduce a number of great men to audiences, but I can say truly that I have never felt the joy in introducing a speaker to an audience that I experience at this moment in announcing to you, as the commencement speaker, Mr. Cecil B. DeMille. Thomas Carlyle, in his Heroes and Hero Worshippers, expressed this thought: Great Men, taken up in any way, are profitable company. We cannot