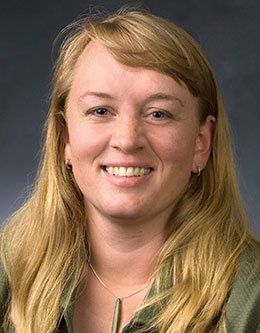 I am going to tell you two stories today: a short one about dead cats and a long one about dead people. Dead Cats First, dead cats. Now, I know you might be tired of so many talks beginning with stories about dead cats, but bear with me. My parents' views on pets—cats or otherwise—could not have been more different. My mother grew up in a household that didn't allow animals in the house; my dad grew up in a home where pets, at one point even including a monkey, were allowed inside.
The program now calls for greetings by the president. Just what is really expected, however, is far from clear. One experienced president gave this sage advice to a new president about the role he should play at a commencement. "Think of yourself as the body at an Irish wake," he said. "Your presence is necessary in order to have the party, but no one really expects you to say too much." With that in mind, I would like to provide just a bit of context for today's event. The first graduation R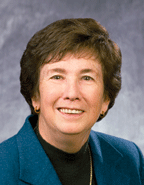 Fall has always been one of my favorite times of the year. I love the changing colors of the leaves and the crispness in the air. I remember the excitement I felt in my younger years at the beginning of a new school year. Even though I am no longer attending school, I am blessed to be associated with all of you here at Brigham Young University. It is a pleasure for me to have the opportunity to share this exhilaration with you and express a heartfelt welcome to fall semester at this wonderful place.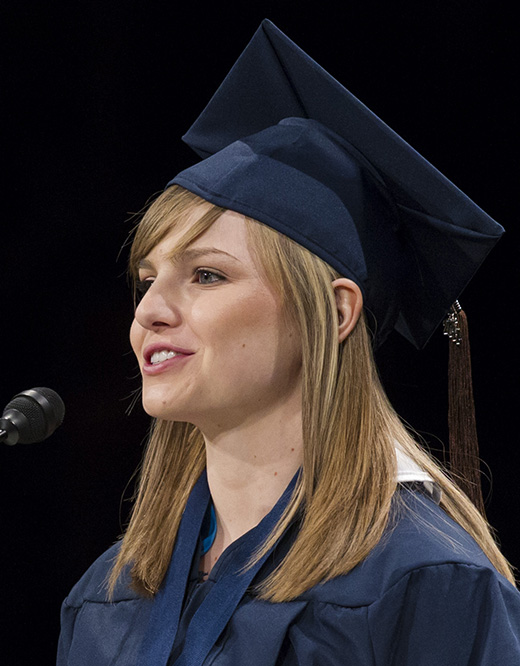 Congratulations, graduates. As we gather here this afternoon, I'm sure you are filled with thanks, as I am, to be in this unique setting with our faculty, family, and friends, and especially President Samuelson and Elder Scott. Indeed, we are the beneficiaries of a great educational inheritance. Graduating from BYU means continuing a legacy of learning established over a century ago. As we reflect on our accomplishments today, it is only fitting to acknowledge those who have provided us the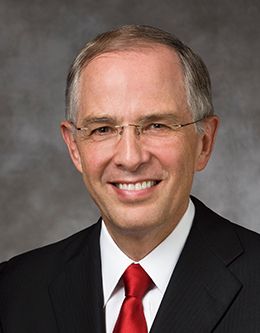 I feel very humbled to be with you today, realizing that each person who is here has chosen to be here. You have come with the attitude of learning by faith, and I pray that the Holy Ghost will be in abundance with us, that your faith will be rewarded, and that you can learn something that can be helpful to you. I want to introduce my subject this morning by telling you of a very simple event that happened to me 32 years ago during the spring semester of my junior year here at BYU. I was taking
Several years ago one of our BYU performing groups was on tour in Riga, Latvia. As was customary, the students were assigned host families who would share their homes during the duration of our stay in that city. Two young men were assigned to a nonmember host "mom." Despite the cultural and language barrier that existed between them and the limited time that they would be together, one of these young men felt a strong impression to share the gospel with his new friend. Even the concept of Read mo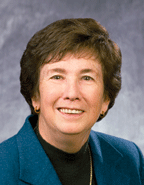 It is a privilege to stand before you this morning as we begin a new school year. My husband and I are now in our second year at Brigham Young University, and our lives have been enriched in so many different ways during our time here. We look forward to the days and months ahead in your midst. In William Shakespeare's Romeo and Juliet, Juliet speaks to herself and says, "What's in a name? That which we call a rose / By any other name would smell as sweet" (act 2, scene 2, lines 43–44).
I am honored to be with you this morning. As this sesquicentennial year draws to a close, I would like to reflect upon the legacy left by a special set of pioneers who are perhaps not well known. These pioneers, my ancestors, experienced the trials of the trek westward, converted to the Church, and left a noble heritage but left us little to understand their everyday feelings and experiences. Still, they left a great legacy, even though my first acquaintance with them occurred as I helped my parents Read more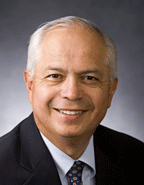 You might think that a person that ran in a recent election for governor and lost would be severely disappointed, but to be here on the BYU campus and a part of the law school faculty has brought great joy and happiness to my wife and me and our family. I am so pleased to be here on campus and to have this opportunity to speak today. I want to speak about facing challenges, about achieving our full potential, and about receiving help from others as we progress along the path of life. I want to
I prepared a talk for you which I discarded this morning. You'll have to judge later as to whether I did the right thing. A comment that was made to me by a student here a few weeks ago caused me to reflect and think about something that perhaps I could talk about, and so I'll try to go in that direction and hope for the Spirit of the Lord to guide and inspire me so that I might say the right thing. Reflections on My Own Life I'd like to reflect a little about my own life. I was born and Read more [..