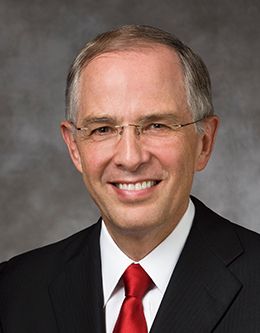 I bring you the love and blessing of President Thomas S. Monson and the First Presidency of the Church. President Monson asked me specifically to share his love and greeting with you. Just over an hour ago I left a meeting of the Quorum of the Twelve. They also asked that I extend to you their love and blessing. I want to mention the great respect and appreciation the leaders of the Church feel for President and Sister Samuelson. President Samuelson was called from a very prominent and financially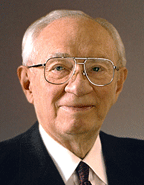 My dear brothers and sisters, you have done it again. This is the 10th year that you have done so, and I congratulate you most warmly. I speak of the Princeton Review rankings, where you have come in first out of 366 colleges. You are the most "stone-cold sober" student body in America. How proud you ought to feel about this designation—no smoking, no drinking, no drugs. You are living up to the Honor Code of this institution. You will be blessed for doing so. Why would anyone on this Read more [...]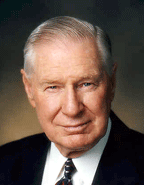 My dear young friends, I speak to you as one who stands on the edge of eternity. From that perspective, I see you as the choicest spirits ever placed on the earth. The promises in your generation's patriarchal blessings, if you are faithful, seem to exceed the promises in Sister Faust's blessing and in mine. You know better than I the challenges of living in the world today. The "Teenagers' Bill of Rights" declares: "Please support us by believing in us rather than fearing for us" (Lia Read more [...]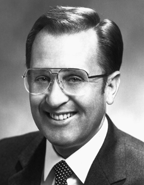 My dear young brothers and sisters, it is wonderful to be on this campus. I recognize that it is both a rare privilege and an awesome responsibility to occupy this podium today. It is also a privilege to be a student at this institution. I honor your president and my brother in the Quorum of the Seventy, President Merrill Bateman. I'm especially grateful for the confidence of those who have entrusted me to address you and pray that you might come away today with a message that will strengthen you.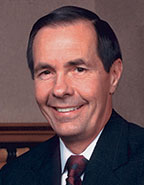 Today is literally one of the highlights of my life. My soul is filled with joy and thanksgiving. From the time I was a little boy, the opening day of school has always been one of excitement and anticipation. It is for this reason that a high point of my years as president of BYU has been the opportunity for Janet and me to share some thoughts with you at the beginning of each fall semester. This one, of course—for reasons Brother Hafen has explained—is also laden with an extra element of Read more [...
In 1982, on the fourth day of the National Spelling Bee, eighty-five of the 137 contestants were eliminated, including Andrew Flosdorf. The word that got him was "echolalia." When Andrew had spelled it, he had mistakenly substituted an "e" for the first "a." I mention Andrew, specially, though, because the judges misunderstood him and thought he had spelled the word correctly. It wasn't until after the round when some of Andrew's friends asked him how to spell his word that he learned Read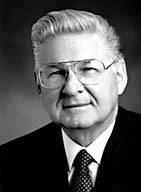 Good morning, brothers and sisters. I am grateful to have this opportunity of being with you this morning. Many times when I am introduced, the first question asked after the introduction is "What ward are you bishop of?" The other day at breakfast, I sat next to a local government official. He leaned over to me and said, "Who's the new Presiding Bishop of the Church?" So I have several influences keeping me humble. I am grateful for the lovely music these wonderful young women have Read more [...]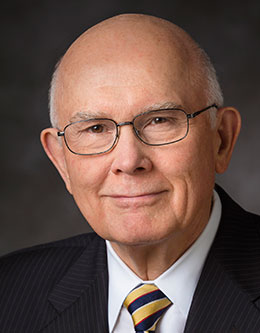 One of the principles of the BYU Code of Honor is: Be honest in all behavior. This includes not cheating, plagiarizing, or knowingly giving false information. I propose to speak to you today about honesty and truthfulness. There are few words in the English language with any more beautiful connotations than the word truth. In one of its meanings, the word truth is synonymous with the gospel of Jesus Christ. The scripture teaching us that the glory of God is intelligence adds "or Read more [...