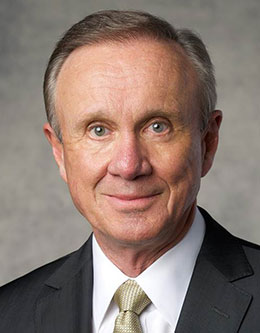 Elder Holland, President Worthen, honored guests, graduates, friends, and families, you are a beautiful sight. There is a buzz in the air of hard work and accomplishment. I like how I feel when I am with you.What a wonderful day it is for parents who have helped and supported both financially and emotionally to get you graduates to this point. You have made friends, have struggled to meet deadlines, have learned to exist on next to nothing, have had fun, have had trials, and have survived it Read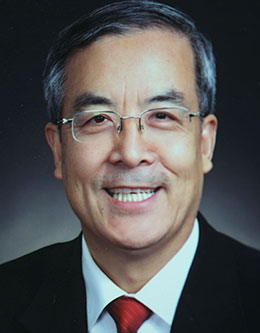 Dear Elder Clayton, President Worthen, ­faculty, fellow students, and friends: two months ago President Worthen kindly informed me of an invitation to receive an honorary doctorate degree in recognition of "outstanding life and contribution to society and the world."Aware that this is the highest honor that the university confers on individuals, I replied in my email, "With full appreciation in my heart, the only uneasiness in mind is whether I have done enough to deserve this singular Read more [...]
Hi, everybody! To all of you—graduates, parents, and other supporters—thank you so much for being here, and thank you even more for what you have done to get here. I also want to say thank you to those who have helped me get here. To my sweet husband, my parents, my siblings, and all my extended ­family, thank you for your wonderful encouragement and support.I will start by letting you all know that I do not feel particularly qualified to address you, much less able to give you any life Read more [.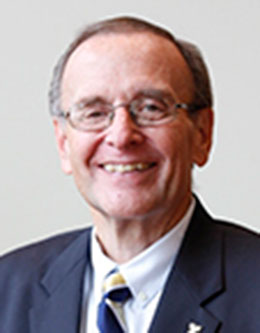 Congratulations to all of you newly minted BYU graduates! You have just graduated from one of the greatest universities in the world. My name is Terry Seamons, president of the BYU Alumni Association. One of my privileges as alumni president is to officially welcome all of you into the BYU Alumni Association. So I hereby confer on each of you lifetime membership in the Brigham Young University Alumni Association. Welcome to this great association of more than 407,000 living alumni.As you know,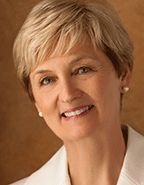 It is an honor to be asked to speak at this devotional. Our family has a real loyalty to Brigham Young University. My husband and I, our five children, and their spouses all graduated from BYU. As our grandchildren approach their college years, we hope they will carry on the BYU tradition.As I thought about speaking here today, I reflected back on the days when I attended BYU—a half century ago. That makes me sound so old!I came to BYU from a small high school; there were fewer than sixty Read
My dear friends, what a privilege it is for Christiane and me to be here with you. As we discuss important and eternal matters today, you soon will recognize that I am German, not only because of my funny accent but also because of my very direct approach. In the German language we refer to the idiom mit jemanden Deutsch reden, which would directly translate to "talking German to someone." It means to express things in a simple, very clear, and direct manner so that no one can misunderstand. Read more [
It is an honor to be here today and to address you. It seems like only a few years ago that I sat where you are sitting—actually, it was in the Wilkinson Center. Things were different then: the Beatles were the only boy band, Bell Telephone was the only telephone company in the country, BYU cafeteria food was all they served in the Cougareat, and Emma was Joseph Smith's only wife.I was an English major, and that meant that I liked reading and writing. It also meant that I had no idea what Read more [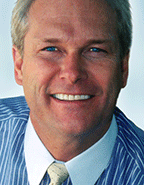 As an adjunct professor who has taught at BYU for several years, I am in awe of this amazing institution that attracts the finest, most extraordinary faculty and students on the planet.I honor you and believe that King Benjamin could have easily been describing you when he said:And moreover, I would desire that ye should consider on the blessed and happy state of those that keep the commandments of God. For behold, they are blessed in all things, both temporal and spiritual. [Mosiah 2:41]Yes,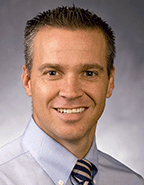 I am grateful for the opportunity to be here with you today. I am particularly grateful that my family, immediate and extended, can be here to support me.Upon finding out that I was going to have this opportunity to share this devotional with you today, a colleague quipped, "Aw, don't worry. It's just like holding a big family home evening."If this suggestion my colleague gave resembles family home evenings at the Reese household, then that means (1) most of you are sitting here Read more [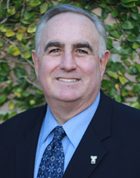 This is truly an impressive sight. Generally my words of wisdom are relegated to my wife, my four children, and my thirty-two Twitter followers. This audience is a little larger today. (And my comments may be longer than 140 characters.)As president of the Alumni Association, I hereby confer on each of you graduates lifetime membership in the Brigham Young University Alumni Association. We offer our congratulations and welcome you into this great association of more than 370,000 members. You Re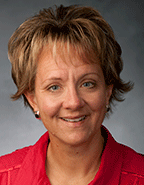 Brothers and sisters, I'm very humbled to be standing before you today. I want you to know I am very honored to be among you. I am especially honored to be among the amazing BYU students who continue to edify me daily in my life.At a recent stake conference I attended, the visiting General Authority opened the evening session for questions, and a man in the congregation asked, "Could it be that I have the wrong patriarchal blessing?"At first I was startled by his words. But as I pondered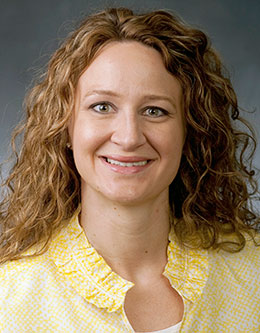 Good morning. I am humbled to be with you today. I am grateful for family, friends, and colleagues who are in the audience and watching at home to support me. I have prayed diligently over the past months that something I say today will benefit each of us, and I do that now as well.I am an adventure seeker, especially in the outdoors. I love to hike, bike, swim, and ski. Through my many adventures I have learned that each one must be planned with clear purposes or objectives—to summit a peak,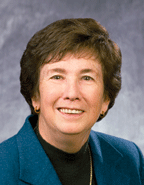 Greetings! And welcome to fall semester 2012. This assembly is a wonderful sight, and I always enjoy greeting Brigham Young University students at the beginning of a new school year. You bring your talents, goals, experiences, and perceptions from your homes—some merely a few blocks away from campus and others in faraway places across the globe. Your classmates come from all fifty states, the District of Columbia, six territories, and 106 countries. Your desire to learn in an environment of faith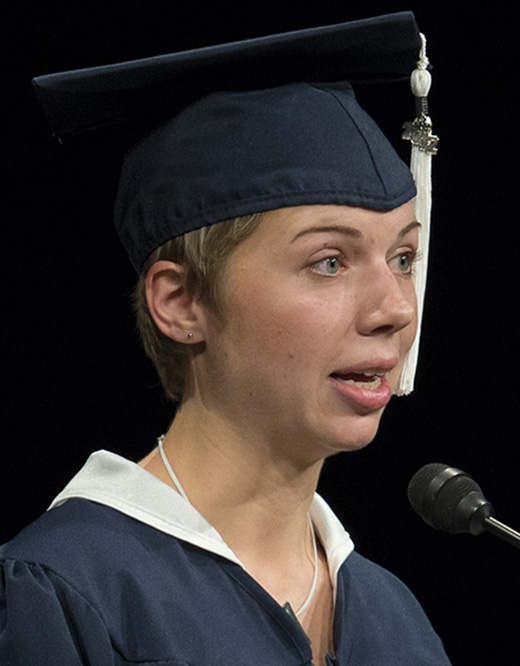 President Samuelson, Brother Beck, distinguished visitors, faculty, friends, family, and fellow graduates: I am honored to be here today. I am a native of Provo. My dad is a professor here at BYU, and I grew up in and around campus, eating at the Cougareat and attending Saturday Safari at the Bean Museum. But when it came time for me to apply to college, BYU was at the bottom of my list. I wanted to go out and see the world. The last thing I wanted to do was spend another four years in Provo.Yet,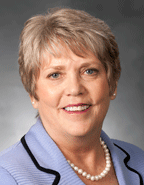 We all have individual plans for our lives. Some of your plans may be very detailed; others may only be brief outlines. What I do know is that part of your plan was to come to BYU for your education.My plan also included BYU for my undergraduate education. My father was not a member of the Church, but he was very supportive of education. He would often help us with science projects or on a variety of our homework assignments, particularly math—he was really good at math. My mother was a member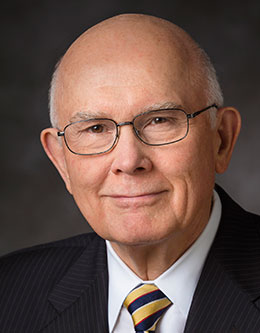 Graduates and all who rejoice with you on this occasion: I enjoy commencement exercises. These are happy times for graduates, for parents, for friends, for teachers, and for administration. These are times to acknowledge past accomplishments and take proud notice of goals attained. These are also times to take notice of potentials certified and to anticipate future achievements.Commencement exercises are also occasions to celebrate graduates' progress from one status to another. That is what Read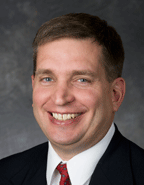 I appreciate the wonderful music today. Music always brings such a peaceful spirit to these devotionals. I feel blessed to be at Brigham Young University and would like to thank the Lord for helping me in so many ways as a faculty member here. I would also like to thank my wife and family for their support.A month ago I woke up at 3:30 in the morning with one of those anxiety dreams in which it is a relief to know that it was only a dream. I dreamed that I had gathered with my family for this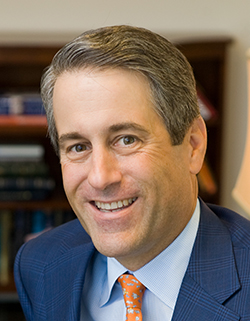 This is one of the highest honors I've ever received. When I looked to see who some other forum speakers have been, I quickly felt out of place. In fact, I felt like the speaker I heard a few years ago at the National Prayer Breakfast in Washington, DC.Some 4,000 guests attend this breakfast each February, including the president, the vice president, members of the cabinet, House and Senate members, visiting heads of state, and world leaders. Past speakers include Billy Graham, Mother Teresa, Re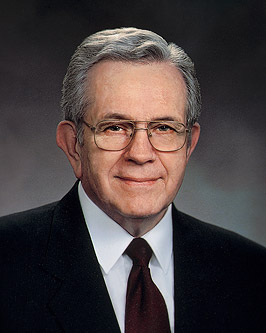 I am very grateful for the blessings which allow you to see and hear me from across the earth. I am most grateful for the gift of the Holy Ghost, a miracle which requires no satellite transmission and allows me to picture you in your many places in my mind's eye. You are consummately precious. We look forward to the day when we can pass the keys of the kingdom on to you.Rather than take notes, pay attention to the impressions you receive as we consider a most sacred topic. If all that you know
As a scientist, I make observations that help me develop explanations for what I see in the laboratory. These explanations are called hypotheses, and they can be tested in the laboratory to determine whether or not they are true. An example of a hypothesis that I might make is "because chemicals A and B are known to be reactive, I reason, or 'hypothesize,' that if A and B are mixed together, they will react and form product C."One of the first challenges that we as scientists face in Read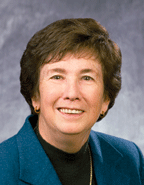 Fall has always been one of my favorite times of the year. I love the changing colors of the leaves and the crispness in the air. I remember the excitement I felt in my younger years at the beginning of a new school year. Even though I am no longer attending school, I am blessed to be associated with all of you here at Brigham Young University. It is a pleasure for me to have the opportunity to share this exhilaration with you and express a heartfelt welcome to fall semester at this wonderful place.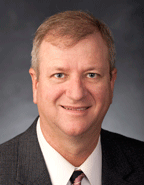 I grew up on a small farm in Sanpete County, Utah, about seventy miles south of Provo. As I have reviewed my life, I have recognized the Lord's guidance and perhaps even intervention that has directed me onto paths I would never have thought to pursue myself. From a very young age I knew what I wanted to be when I grew up.My grandfather owned the local sawmill and logged his own trees. As a little boy, I often went with him to the mountain. We would be logging trees, and quite often a green Read more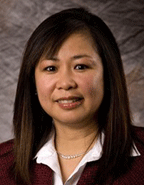 Brothers and sisters, aloha! Don't worry. I know I am on the right campus. I am conscious, coherent, and oriented. I thought the sunshine in that aloha greeting would warm us up here in Utah and bring smiles to our faces. I am humbled by this opportunity to stand before you and share a message from my heart. May the Holy Ghost abide with us and speak peace to our hearts.I remember being in third grade when my sister Jean took me and two of our younger siblings to watch a movie adaptation of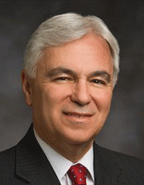 Years ago, while visiting one of our institute buildings, I saw a beautiful painting on the wall. It was of a 16th-century ship with the sails tied to the mast, anchored safely in the harbor. At the bottom of the painting was the inscription "A ship is safe in harbor, but that's not what ships are for."The phrase was in my native tongue of Portuguese. In that language the verb to be has two translations. One translation is the verb ser, and it means something that is fixed or permanent.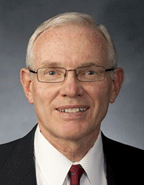 Thank you for that introduction, President Samuelson. Fellow students, today I feel much like King Benjamin did when he spoke to his people: "For even at this time, my whole frame doth tremble exceedingly while attempting to speak unto you."1 I have anticipated the anxiety of this moment for many months.Thinking that I would get a sympathetic reaction from my library colleagues, I told them about my invitation to give a devotional address. That news, however, was met with an almost universal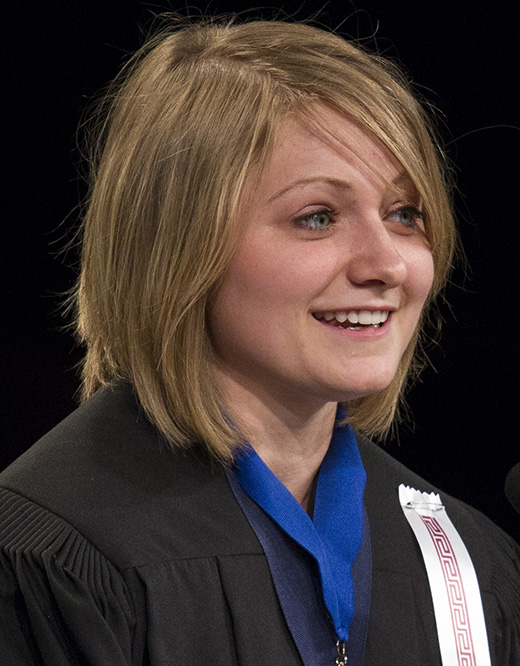 Elder Clayton, President Samuelson, faculty, graduates, family, and guests: It is an honor to stand before you today on this momentous occasion. I am grateful for this opportunity to share a few words with you.Several months ago I embarked on one of the longest drives I have ever made by myself. A dear friend had passed away, and I was determined to attend his funeral, even if that meant traveling alone. I confess that as I prepared to leave home, I felt some strong misgivings about the upcoming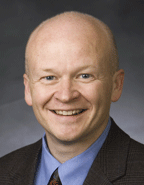 Twenty-five years ago my dad dropped me off at Deseret Towers for my freshman year at BYU. I felt lonely in my dorm that first night, so I took a walk around campus at dusk. I remember looking at all of these stately buildings and envisioning their walls reverberating with great thoughts and words of wisdom. I was awestruck. In fact, I think that was the night I fell in love with BYU.Now, as a BYU professor, I have the humbling responsibility to be one of the voices reverberating within the hallowed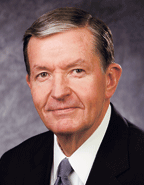 All of you here today have had some significant participation in the achievements of the graduates we praise and extol in these exercises. Without equivocation, the graduates whose names and honors are found in the program of the day are central to our recognition. Yet none of them, impressive as they are, could have accomplished the achievements we celebrate without the contributions of so many others not specifically identified formally. We will mention some of the most important later in the program.This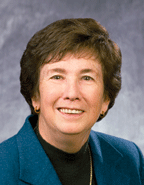 Good morning! It is indeed a privilege to stand before this assembly and welcome each of you back on campus to begin the 2010 school year. My heart is full of gratitude for the opportunity I have to associate with such an amazing group of young men and women here at Brigham Young University.Each of you is representative of a generation of young men and women who in the near future will go out into the world and do great and marvelous things—some within the public scrutiny and some more private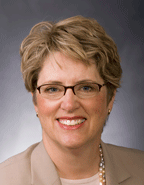 I am grateful for the opportunity to speak to you today. And I'm grateful to my family, my students, and all of those who have supported me in this effort. I've been part of the BYU community much of my life, from the time my father taught here while I was growing up to when I was a student here in the 1970s to my return as a professor a dozen years ago. It's been a great privilege for me to be associated with BYU and the fine people who are committed to learning in the light of the gospel—a Read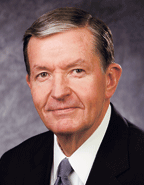 As summer comes to a close and we embark on a new semester, I welcome all of you to Brigham Young University. We are delighted to have those of you here for the first time and grateful for those of you returning. This is a wonderful place, and this is an exciting time to be here.At BYU we speak often and regularly of our historic past. We do so because we benefit so very much from lessons previously learned and sacrifices made. We must never forget that we figuratively eat fruit grown on trees Read more [.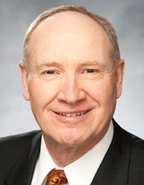 I'm very humbled to be here today. First, I would like to say how much BYU means to my family and me. My father's formal education only went through the eighth grade. But he knew how much education meant—four of his six children graduated from BYU, and two of our children also have degrees here, as well as a son-in-law and daughter-in-law. Having been born and raised in Provo, I have always loved this campus and the events that take place here that have been part of my life. As a young man Read more [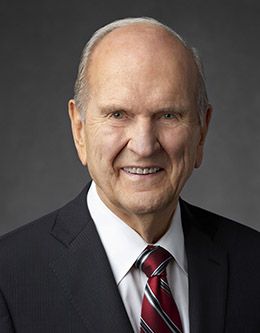 Thank you, President Samuelson. Thank you for your excellent service and exemplary leadership. We admire you and Sister Samuelson greatly. We also express our gratitude to the faculty and staff for their help to these choice students at Brigham Young University. Wendy and I are grateful to be here with you today.We are very pleased that President Dieter F. Uchtdorf has been awarded an honorary doctorate. We congratulate him. When we think of all he has accomplished—from his childhood days R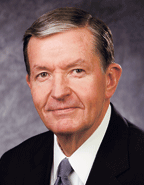 Graduates, families, brothers, sisters, and friends, it is a signal privilege accorded to me to greet you on this wonderful and special occasion. It is a day of celebration. For some, the major emotion is relief. For others, it is anticipation. For all, we hope this is a day of gratitude.All who are here today have had some role in the achievements we praise and extol. Of course the graduates whose names are found in the program are central to our recognition. Yet none of them, as impressive Read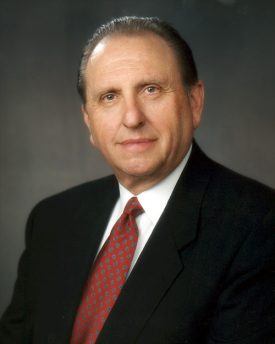 My dear young friends, the spirit which permeates this meeting here in the Marriott Center at Brigham Young University and in hundreds of other locations throughout the world is a reflection of your strength, your devotion, and your goodness. How grateful I am to be with you this evening. You bring to mind the words penned by the poet Henry Wadsworth Longfellow:How beautiful is youth! how bright it gleams With its illusions, aspirations, dreams! Book of Beginnings, Story without End, Each Re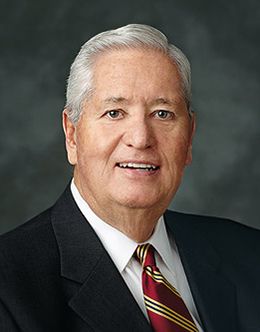 Sister Burton and I, along with some of our family, including three Brigham Young University students and a Utah State University student, and a pretty friend, Crystal Ming, who is attending at the institute of religion at the University of Washington, are delighted to be with you this Sabbath evening. Barbara and I dearly love to associate with the rising generation. We love your exuberance. We love your faithfulness. We love you for what you have accomplished in your young lives and for what you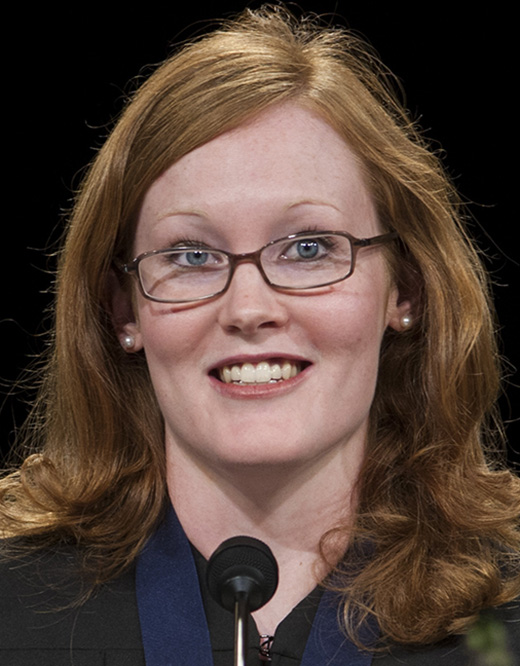 Four years ago I arrived at BYU with lofty expectations. I expected to grow intellectually and spiritually. I expected to be instant friends with my freshman roommates. I expected my classes to be a breeze because I was smart. I expected to graduate unmarried. I expected to broaden my horizons and learn as much as I could. I'm guessing we all had various expectations as we arrived here, some outrageous and some reasonable. If your experience has been like mine, all of your expectations were not Rea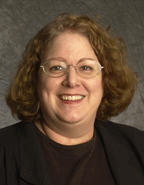 I would like to share with you three experiences in my life that have made me grateful for maps.My first example: When I moved to Provo six years ago, I purchased a home. Although I looked at many homes in the area, I selected one that was somewhat geographically hard to find. I grew up in Salt Lake Valley, where almost the whole valley follows the same east, west, north, and south coordinates first laid out by Brigham Young. No such universal address system exists across Utah Valley. When one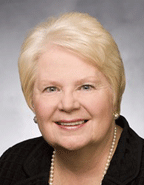 Thank you, Vice President Rogers, for your kind introduction. The music was beautiful. Brothers and sisters, honored guests, my esteemed colleagues and staff, and my dear, treasured students: welcome. It is an honor to be speaking to you today.Many of you were present on January 15 of this year when President Henry B. Eyring gave his address about the trials that people face over a lifetime. He named three:First: We can feel overcome with pain and sorrow at the death of a loved one.Second: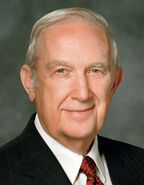 I rejoice in the singular privilege of being on this remarkable Brigham Young University campus with each of you. This entire center is charged with an ennobling spirit that originates from your individual purity and righteousness. With great depth of feeling I express my love for each of you and my profound gratitude for who you are and what you will accomplish in your lifetime.During the past several years, my life has been powerfully enriched by an assignment that has permitted close collaboration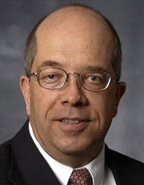 Good morning. I am thankful for the prayer that has been given and for the beautiful music. I pray that the Spirit of the Lord will continue to be with us. My Dad I would like to begin with a personal story. In 1988 I was visiting with my brothers and sisters when the conversation drifted to our father, who had passed away many years earlier. We shared our memories of Dad: his ways of doing things, his favorite sayings, our fishing trips (where all he did was bait hooks), and so forth. After enjoying Read mo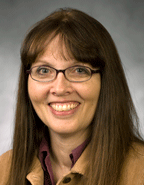 I'm afraid that if my two oldest granddaughters could see me here today, they would be a little disappointed. My daughter heard them telling their other grandmother that I worked at BYU (even though she already knew it). When she asked what I did here, they said I took care of the Y."Oh," she said. "What does she do with it?"They told her my job is to protect it and keep it white. (I don't know if I could even make the hike up there!)So, I'm apparently off the job right Read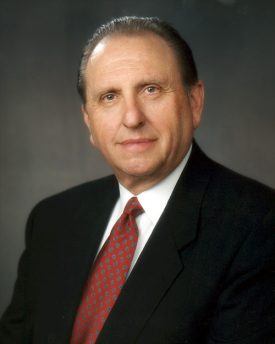 My young brothers and sisters, what a glorious sight you are. It is an honor and a privilege for me to be here with you. My responsibility today is great, for I realize that your time is valuable, your talents are many, and your future is bright. Earnestly I seek heavenly help in responding to this challenge.I suppose every one of us in this congregation has had a few "heart-stoppers" in his or her life. I know that I have. Before going forward with my general theme, I might mention one or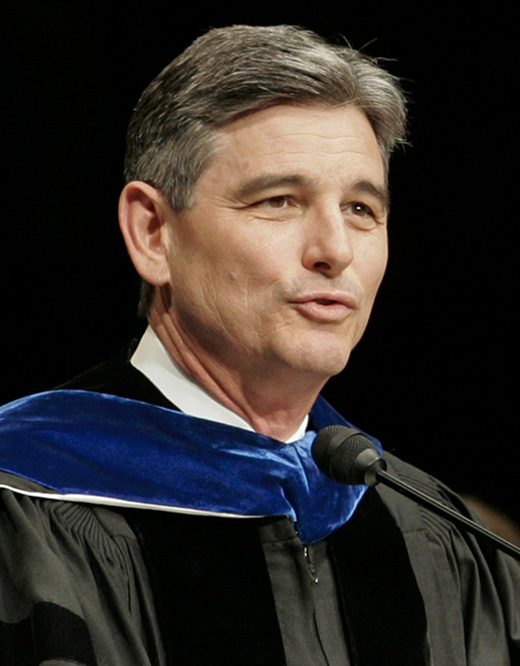 It is my great pleasure to congratulate you today on your fine academic achievements. Some of you may in your minds be checking off a box today, feeling you have arrived at a great destination. Others of you may feel you are coming away with more questions than when you started this process. Like some of my children in their twenties, you may feel as if you are drowning in a sea of possibilities, trying to sort out the direction you want to go and deciding which dreams, aspirations, careers, and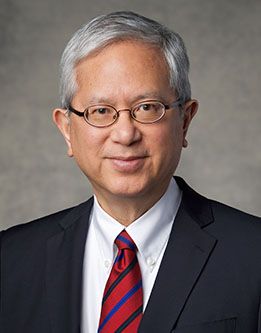 Brothers and sisters, isn't language interesting?For example, a bus station is where a bus stops. A train station is where a train stops. On my desk is a work station. It is where . . .At church we hope those who sit on the stand understand how long we can stand to sit.When they grow on vines, blackberries when green are red. Wireless BlackBerries when read in class make green instructors blue.The title of my talk—Live Right Now—also has dual meaning. "Live right now" Read more [...]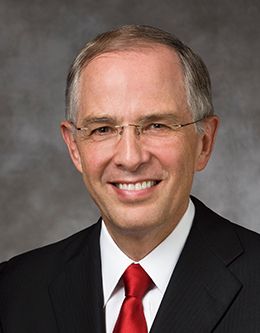 I feel very humbled to be with you today, realizing that each person who is here has chosen to be here. You have come with the attitude of learning by faith, and I pray that the Holy Ghost will be in abundance with us, that your faith will be rewarded, and that you can learn something that can be helpful to you.I want to introduce my subject this morning by telling you of a very simple event that happened to me 32 years ago during the spring semester of my junior year here at BYU.I was taking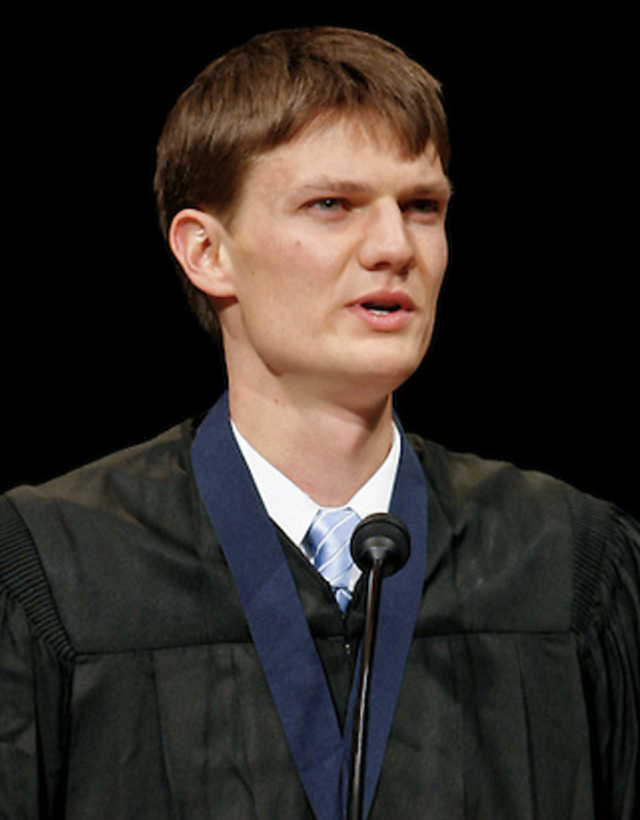 I wish the lights were brighter. I wish we could see each other more clearly. Dressed as we are, in all our finery and formality, we look far too much the same. If we could peel away the layers of regalia, we would see graduates who hail from more than 50 countries and all 50 states, who speak many languages, and who have developed expertise in the sciences, arts, and letters. And if we could see yet deeper, we would witness even more: individuals of infinite worth and potential, each standing on
Right up front I would like to thank Kay Johnson. She has helped me with all of the details and has granted all of my wishes except one. I asked her if I could bring my cardiologist along with me to sit by my side. Hopefully I can get through this talk without needing one.I love BYU. I love the students here. I love the faculty and the staff and the administrators. I have made many friends while being here.I'm going to focus on being a good friend, and I ask that all of you might reflect Read mor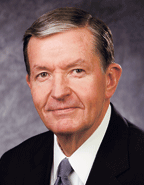 Graduates, families, brothers, sisters, and friends, this is a wonderful afternoon of significant celebration. We are grateful to all of you for your presence and particularly for you, our graduates, who have made today's exercises both possible and necessary.I am privileged again to thank our special guests who are in attendance and who are showing their deep and consistent support not only for those being specifically honored but also for those who have significantly sponsored and assisted Read m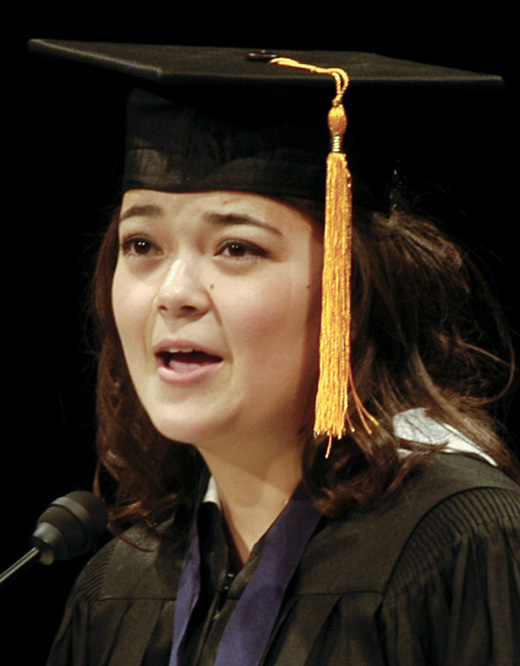 I must have figured out early on that learning has a lot to do with refining the way we see. Surely this was the thought on my mind as I ventured my first attempt at the scientific method. One night, staying over at my grandparents' home, I noticed a peculiar bottle of shampoo. It was labeled "No Tears Baby Shampoo." My grandmother must have purchased it thinking it would be safer for her grandchildren's use.I felt an experiment coming on! The experimenter: six-year-old me. The materials: Read
When I first found out that I was to speak at commencement, I was really excited and naturally wanted to share the news with some of my friends. One of them happened to be chatting online with an old friend of mine from Singapore. He told her, "Val is valedictorian!"Her response? "Really? All my life I thought Val stood for Valerie."What a great response. It certainly put things nicely into perspective.Let me begin by sharing a little experience with you. One Monday night when Read more [..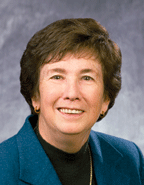 My dear brothers and sisters, it is indeed a privilege to be with you this morning. It is now a new year—2005—as well as the beginning of a new semester here at Brigham Young University. My sincerest desire is that you have a wonderful experience as you flourish in the academic and spiritual atmosphere here and live amidst the outstanding students with whom you associate.There are many aspects of getting a valuable education, and one of these is having your head in books, books, and more Read more [.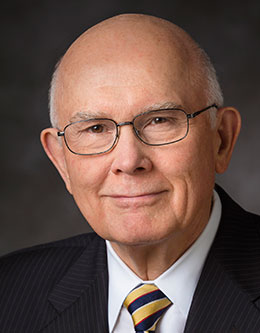 My dear brothers and sisters—students, teachers, and friends—I am glad to be here today. I love BYU and its people. Provo is the city of my birth. Many of the best years of my life have been spent on this campus—15 years, counting my two years at B.Y. High School on what was then the lower campus. I graduated from BYU 50 years ago this last June. It is obvious why it always thrills me to return to this campus.Today I will speak about some lessons of life, hoping to help each of us—especially Read more [...]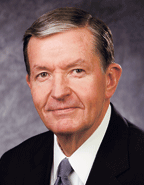 Graduates, families, brothers, sisters, and friends, it is a privilege, pleasure, and opportunity to be with you as we congratulate those we honor—including especially those who have sacrificed for and contributed to all graduates whose names we find in the program. We are especially pleased to welcome Elder Richard G. Scott, a member of the Quorum of the Twelve Apostles and chairman of the Executive Committee of the Board of Trustees. We are grateful for the presence of Sister Susan W. Tanner, Read
I was with three of my dearest friends, who asked about the title of this talk. As I struggled to remember, they tried to help: "Finding Joy Today"; "Joy in This Life"; "Joy Today, Gone Tomorrow"; "Where is Joy? Joy Who?"My friend Madlyn finally said, "'There's No Joy in Mudville.'""That's it!" I said. "That's the title! 'There's No Joy in Mudville.'"I have learned that, regardless of circumstance, for some people there is no joy; for others Read more [...]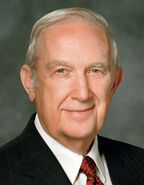 The message you have just heard from Elder Hales is some of the best counsel you will ever receive for finding success in the important areas of your life. However, in the excitement of commencement and its attendant activities, you may not have captured the deep significance of what he has shared. I strongly recommend that you use a copy of his message as a guide year after year, for life. It will pilot you through uncertainties and opportunities now and in the future to a life of great substance.I Read m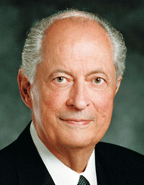 Elder Scott, President Samuelson, faculty, staff, parents, and graduates, it is a privilege and honor to be with you, as assigned by the First Presidency and the board of trustees. It is a joy to be here today.I am grateful for the honorary doctoral degree bestowed upon me. What a wonderful privilege it is to be at a university that recognizes and honors Christian service!Today many of you are to be honored for graduating. That is why we have come together: to honor you and this institution. R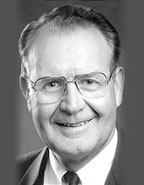 Along the way the boys found on the side of the road a supply of the explosive black powder that had been left behind by the road builders.* Les and his cousin Lyle were intrigued and excited by this discovery and anticipated the fun they could have with the powder that night around the campfire. They eagerly filled their pockets and a hat with as much black powder as they could hold.Later on that afternoon, when they arrived at the camp, they turned their horse loose to return home to Manti,
The first half of the year 2002 has been exciting in the history of the Church. In President Gordon B. Hinckley's pioneer commemoration address, given July 21 at the Conference Center, he said: "From my childhood I have had an appreciation for the pioneers. And that initial respect has been enhanced tremendously—far beyond my own expectations—by two recent events."President Hinckley went on to say that the two events this year were the 2002 Salt Lake City Winter Olympics and the dedication Read mor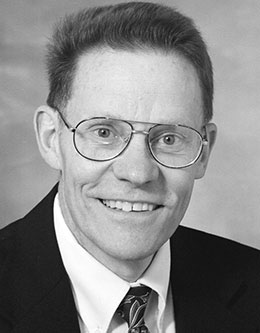 It is frightening to be asked to speak to you today. It is even more frightening when I hear those who have sacred callings in the Church—those much closer to the Spirit than I—acknowledge the great responsibility they feel when asked to speak at a BYU devotional. I don't know that I will say anything profound today, but I will tell you a few things I have learned from others and from my own experiences, especially experiences I have had at BYU.Forty years ago last month I became a freshman Read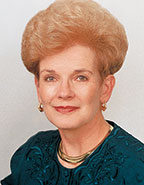 On a clear day we can see forever and ever. We know where we came from and why we are here on earth and where we ultimately are going. The threads woven into the fabric of our lives are beginning to create a beautiful tapestry. Golden threads of eternal truths are interwoven throughout the fabric. The gospel of Jesus Christ has given us a pattern to follow, a pattern that has been provided for the benefit and growth of all God's children. "Come, follow me" is the declaration of the Master Weaver—our Rea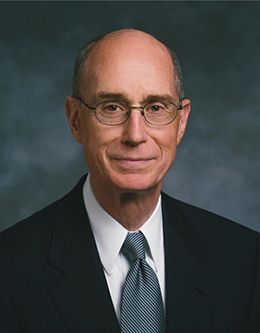 I am grateful to be with you at the start of this Education Week. All those who have made the arrangements and those who will teach and perform deserve our praise and thanks. I am grateful for your attendance, which for many required substantial sacrifice. And I offer my thanks and admiration to those who have taken time to participate at a distance through what seems to be an unending stream of the miracles of electronic communication. We welcome you warmly.One glance at the newspaper or at
It is a pleasure to be with you this evening. As I look over this vast audience, I notice one common denominator. You're all so young. Really young.Of course, my noticing how young you are is like a shuttle astronaut noticing that the runway is really, really far down there.But even though a few years separate me from the time I was your age, it is not hard for me to remember when I was in college. I attended a university just north of here. I could tell you the name of this university,
It is a special time for you as students in terms of the calendar, brothers and sisters. A new semester has started. Obviously it is the end of one year and the beginning of another. Soon it will be the end of a century, and a whole new century will open up before you. And you really are, as we enter upon that new century, part of the hope of Israel. So I am grateful for President Bateman's invitation to be with you in this time of transition, and I will, with some encouragement from my wife and Re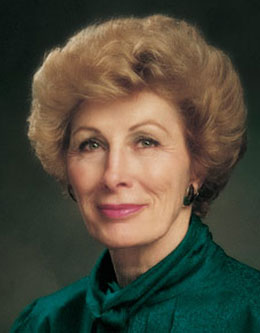 I appreciate that introduction given so you will know who I am. Recently I went to the welfare cannery with my ward to do pears. I sat by, and visited with, a nice woman from another stake. After about twenty minutes of conversation, she looked at me and said, "You remind me so much of Elaine Jack. Has anyone ever told you that before?" I said, "Actually, more people tell me I am like my sister" and then confessed I was Elaine Jack. I am glad to be here.Every time I visit this campus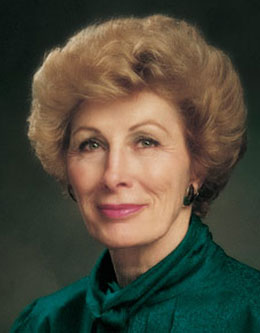 Just before the children of Israel crossed into the promised land, Moses, their leader, gave them a great final lecture. Their leader for forty years, Moses delivered this sermon about the essential knowledge of life, knowing full well he would not accompany his people into their new homeland. What would he have said this last time? Moses told his people the most important things to know if they were to live happily and return to their Heavenly Father.Near the end of his message he laid out their Read more [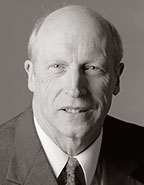 Since I am a relative newcomer to BYU and somewhat unfamiliar with its traditions, when I initially received the invitation to give this devotional address, instinctively the thought went through my mind, "Wow, maybe they think that I haven't been working hard enough and this is the punishment!" A few moments reflection, however, convinced me that this invitation was an honor, although I can't help thinking that the punishment is likely to follow the honor if my talk is not satisfactory! Read more [...]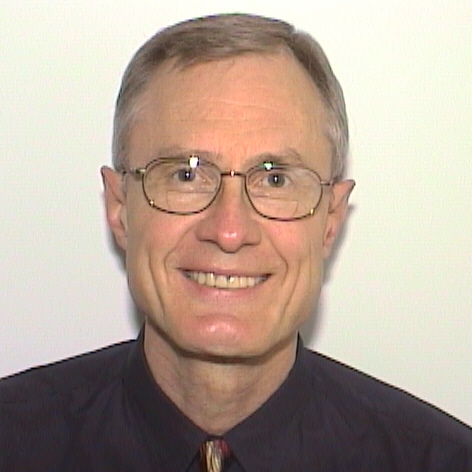 In the thirtieth chapter of Deuteronomy we read, "I have set before you life and death, blessing and cursing: therefore choose life" (19). With these words Moses challenged the children of Israel to renew their covenant with the Lord. We may have heard the same words earnestly addressed to us by parents, teachers, and church leaders. We know what they mean. Or do we? Perhaps we could gain by pondering them together one more time. Gifts from God When Moses stood before all Israel and said, "Therefore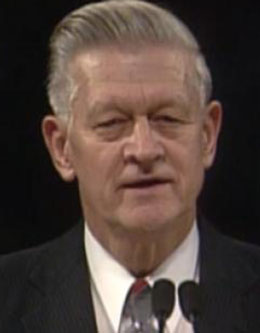 Sensing the importance of this occasion and knowing how valuable your time is, I have decided to speak upon a subject that is vastly important to all of us—that of making memories. Early Times It was forty-eight years ago that my brother and I arrived in this beautiful valley from Chicago, Illinois, and enrolled as freshman at BYU. We were two bewildered young men as we gazed at those majestic mountains surrounding this valley. As newcomers from the fertile flatlands and cornfields of the Midwest, R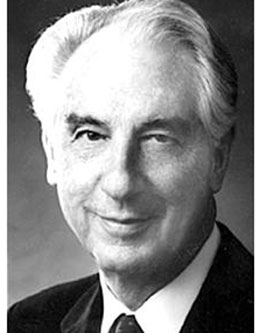 Mountains and Valleys Recently, while flying from Salt Lake City to Los Angeles, the pilot suggested we look out the right side of the plane and see in the distance a snow-capped mountain called Mount Whitney. Mount Whitney is one of the highest peaks in the United States. It reaches into the sky 14,495 feet. The pilot immediately drew our attention to another interesting sight. This was Death Valley—the lowest point in the United States at 280 feet below sea level. How unusual to see, in this Read more [...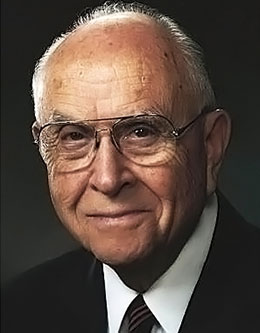 This joyous season that brings us Thanksgiving and Christmas is the best time of the year when we think of families, loved ones everywhere, and things of the heart.I have prayed for divine guidance that these few precious moments might be beneficial to all. I am mindful of my responsibility as well as my desire to encourage you in your own personal lives to follow the course of our Savior unto salvation. Spreading the Word It is not possible here to explore or examine the vast realm of revealed Read m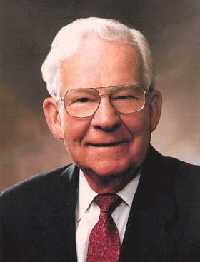 In the last two months, Tuesdays have become special days in the lives of most BYU students and friends. It is the day when the TV and radio stations and newspapers announce BYU's ranking. Today, before leaving to come here, I asked my secretary, "What is BYU's rating this week?" I didn't say anything about football. I was told, "They are No. 4 in the nation." Being ranked in the top three or four of the nation in football is not only a new high for BYU but a worthy achievement. I wholeheartedly Read m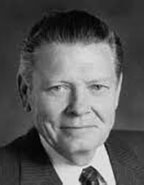 Helen Wells As the mother of such a lovely daughter, it is impossible for me to express in the English language, or even in the Spanish language (which is a more beautiful, flowery language), how I really feel this night. I hope that you can try to imagine a little bit of what I'm feeling.I don't want to take away from Sharlene's time, but I do want to share with you two aspects of this many-faceted personality that is our daughter. There are many attributes that Sharlene has that have Read mo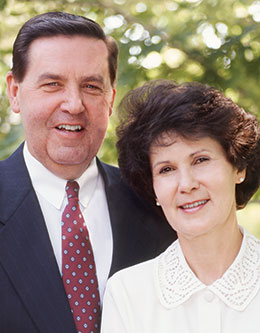 Jeff: It is wonderful to see such a large group welcoming Sister Holland and me back from our victorious summer at the Olympics. Considering how well we did there, I have actually been very disappointed that there hasn't been more of a public response here in Provo—but I can see that you have saved all that for today. How sly of you!Yes, Sister Holland was gold medal all the way in her specialty—jumping to conclusions.Pat: And Jeff set a U.S. record in the running fever. He went from
We read from the book of John the account of the baptism of our Savior and the remarkable manifestations that followed this significant event. The scriptures record:Again the next day after John stood, and two of his disciples;And looking upon Jesus as he walked, he saith, Behold the Lamb of God!And the two disciples heard him speak, and they followed Jesus.Then Jesus turned, and saw them following, and saith unto them, What seek ye? [John 1:35–38]What a wonderful sight to Read more [...]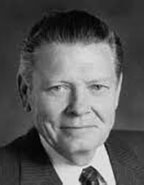 There are laws irrevocably decreed in the heavens above before the foundation of the earth, upon which all blessings are predicated. When we receive a blessing, it is because we are obeying those laws (see D&C 130:20). There are some laws which are apparently higher in a certain sense than others.Let me start with a physical law—the law of gravity. If I drop something heavier than air, it falls to the earth. I fly small aircraft. I have been flying for some forty years. Aircraft are heavier
I would like to thank the choir for their beautiful musical number "Let the Mountains Shout for Joy." They couldn't have chosen a song that I would have enjoyed more.You see, I collect mountains. I treasure them. I think it began by being raised at the foot of Timpanogos on the Wasatch side (that is where you can see the sleeping princess). I love that mountain and everywhere I have gone I have found a mountain to love. We lived in Salt Lake City by Twin Peaks, and in Preston, Idaho, by Read more [...]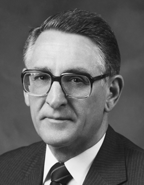 It is reported that the Prophet Joseph Smith said, "I have a greater sense of humility when addressing [young men and women] than in standing before kings and queens." He felt this way, I suspect, because he knew perfectly who they were and what they could become. I share Joseph's feelings, especially today, for I see before me representatives of a rising generation with almost limitless possibilities.I therefore pray humbly that I might be aided by the Holy Spirit in delivering a prepared Read more [.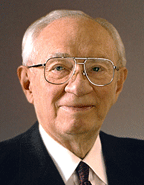 My beloved friends, it's a very genuine pleasure and a great opportunity to be with you. It is always stimulating to look into the faces of so many young men and women. I pray for the guidance of the Holy Spirit.I have now lived longer than the biblical three score and ten. To take a line from Psalms (90:9), I have spent my "years as a tale that is told," and, as is common with older people, the tendency is to lecture those who are younger. The fact is that I still feel young, with a love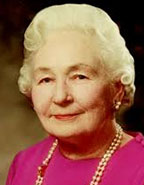 My brothers and sisters, I feel almost as if I should look in the coffin to see if I am there. I am grateful for Brother Haycock's kindness. I assure you it was overdone.I congratulate you young students who have the good fortune to be students at this great university. I am grateful that several of our grandchildren are with you. It is sixty-eight years this month since I came to enroll at Brigham Young University—these have been interesting years. Our family was among the refugees fleeing Read mor
Now, ladies and gentlemen, brothers and sisters, may I in conclusion use only very briefly the prerogative extended to me in order to thank this very able administration and this dedicated and talented faculty for their service to us all and to you graduates and to wish you as graduates Godspeed.These graduates now leave one of the few remaining universities that still has religion at its core. Once, among universities, it was otherwise.Graduates, you enter a secularized society in which,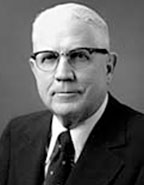 My brothers and sisters, I appreciate very much this opportunity to be with you in these wonderful surroundings at this great University. Somebody has said that a thing is usually not only important for itself alone, but it is sometimes even a lot more important for what it is a sign of; and the fact that you are here at this University is a sign of something very important that is going to happen in your life and in the world. Tonight I would like to say something that might be of some benefit or Read mo