I would like to begin my remarks today by paying tribute to my parents. It wasn't until I began serving my mission that I realized some parents don't value their children, don't do everything within their power to make their lives better, and don't help their children aspire to be the best they can be. I was one of the fortunate ones, along with my brother and sister, to be born into a family where I was loved, nurtured, and taught by loving parents. They had high expectations for me, but when I failed, they were still there to guide, encourage, and show me how to pick myself up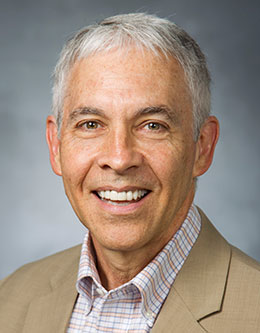 It may not surprise you, but I want to declare at the outset that I have been multiply blessed. I want to initially mention an important blessing—this university—and then I would like to dwell on a forty-one-year blessing—my marriage. Those who have received this award in past years have stood here to express their gratitude to BYU, but I feel especially blessed in receiving this award as a non-Mormon. This university has insisted on valuing me regardless of my religious minority status. I am a religious "other," yet this university has not only accepted me as a colleague and a friend b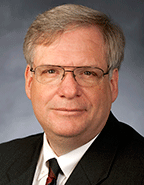 How many of you recall seeing the great arch of the Milky Way span the sky over your head, along with millions of other stars that cover the dome of the heavens? Because I live in a city, one of the things that I forget is the glory of that night sky stretching from one horizon to the other. Prior to the industrialization of society, a view of the night sky filled with stars would have been common. It is breathtaking to realize that the stars seen from Earth are only a few of the stars in our Milky Way Galaxy, which is estimated to contain on the order of 300 billion stars. Sometime back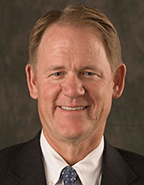 After receiving the call from President Worthen asking me to speak at devotional today, I spent a considerable amount of time thinking about what I might say. One evening my daughter Andrea, who is a recent graduate of BYU, said, "Dad, don't worry. I always went to devotional to feel the Spirit and to have a rest from the stress of a week of school. As long as you bring the Spirit, it will be okay." My prayer since then has been for the Spirit to attend us here today and to teach us all something new. I would like to start with a favorite scripture. In 1 Nephi the young Nephi desired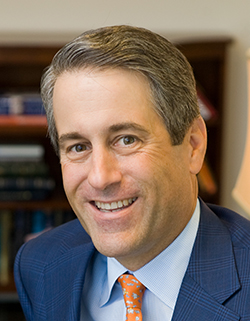 This is one of the highest honors I've ever received. When I looked to see who some other forum speakers have been, I quickly felt out of place. In fact, I felt like the speaker I heard a few years ago at the National Prayer Breakfast in Washington, DC. Some 4,000 guests attend this breakfast each February, including the president, the vice president, members of the cabinet, House and Senate members, visiting heads of state, and world leaders. Past speakers include Billy Graham, Mother Teresa, Alexander Solzhenitsyn, and Tony Blair. Well, like me, this particular speaker was not especial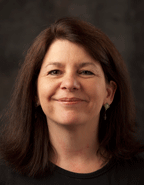 When I received the call to give a devotional, I accepted the invitation, got off the phone, and knew immediately what—at least some part of what—I would be speaking about today. Then I second-guessed this first impression and considered a whole variety of intellectually provoking things that I might talk about, and I realized that, whatever interesting ideas I might have, they were not the things the Lord was trying to inspire me to speak about. Maggie, who just offered the prayer, left me a note from some students who had taken a Freshmen Academy class from me a couple of years ago saying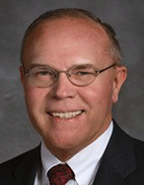 Thank you, President Samuelson. It is great to be here today. As that choir was singing, it reminded me that my wife and I met with our seats assigned in a choir just like that a few years back, and we've been sitting next to each other ever since. This place is really like a second home to me. I spent a good part of my adult life at BYU. When people ask me how long I've been here—which they do at times—I say I came with Karl G. Maeser. So this is where we met, and this is where our children received their education. It's where I came to understand that learning can go on forever. I love th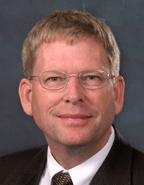 I testify that God, our Heavenly Father, loves each of you. He knows your name. He knows your circumstances. He hears your prayers and wants to bless you in every righteous desire through His Son, Jesus Christ. Like Alma, "I testify unto you that I do know that these things . . . are true. . . . They are made known unto me by the Holy Spirit of God" (Alma 5:45–46). I know these things because of my own journey. And if Heavenly Father loves me and knows of me—since He is no respecter of persons—He loves you as well. My purpose today is to share with you five facets of my testimony that show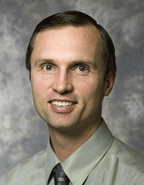 Over the past two weeks, we have seen an outpouring of love on the Brigham Young University campus. When we learned of the death of President Gordon B. Hinckley, students set up spontaneous memorials expressing their love for him. And when the reorganization of the First Presidency was announced last week, our hearts reached out in love to President Thomas S. Monson and his counselors. Charity: The Love of the Savior Love is a central principle in the gospel of Jesus Christ (see Joseph B. Wirthlin, "The Great Commandment," Ensign, November 2007, 28–31). Often asked why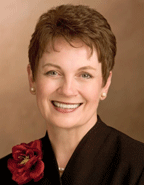 What an amazing sight you are this morning! What a vibrant spirit you exude—so full of life and energy and hope for the future. I am so glad to be here with you today. In case some of you may not have noticed, today is Valentine's Day. And of course, that being the case, our thoughts turn to love. Love is such a wonderful thing. And there are many types of love. Love, as it is defined by the world, can be misguided, frivolous, and selfish. For instance, we may love chocolate, love shoes, or love a good joke. While appropriately enjoying and benefiting from the things of the world is part
My beloved brothers and sisters, I am pleased to be with you to speak about two principles that will give you light throughout your journey through life. The Great Journey Like many others, I have followed with interest the landing of an unmanned craft on the planet Mars. What a remarkable feat! Since the early 1960s, 35 missions have been launched from Earth to the red planet. Of these, less than one-third have been considered successful (see William Harwood, "Mars Lander Remains Silent," Washington Post, 27 December 2003, A2). Mars, on average, is roughly 50 mi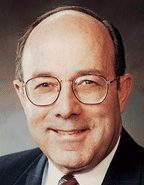 My dear brothers and sisters, it is thrilling to be with you today. I bring you greetings from President Hinckley and the First Presidency. Sister McMullin and I marvel over the goodness of your lives and the potential you represent. It is humbling to realize that Heavenly Father has selected you to come forth in this, the dispensation of the fulness of times. I should like to tell you a story. If you have already heard something similar, no matter—the moral is worth revisiting. As the story goes, the airline company Air France opened an office in Atlanta, Georgia. Some weeks later, the com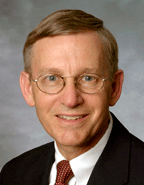 President Samuelson, brothers and sisters: I am humbled to address you. For almost 40 years my wife and I have been blessed by the full life of the mind offered by Brigham Young University—first as students, where we met in the library, and now as we both serve on the faculty. For 23 years I have taught in the law school and worked in various campus assignments. We are grateful to all who have worked to make BYU so intellectually inspiring. I hope my words will in some small way repay the many to whom I am deeply indebted. And thanks to each of you for coming and bringing the Holy Ghost wit
I am delighted to be with you the day after Valentine's Day and the day before Sister Holland's birthday. Guess what is on my mind! Guess what I am going to talk about! Yes, I am going to talk about love, because Shakespeare made me do it. You see, it is the fifteenth of February. If it were the fifteenth of March, it would be the ides of March. And everybody remembers what Brutus did to Julius Caesar on the ides of March—and it befell Mark Antony to get back at Brutus in the great funeral oration, the same Mark Antony who let Cleopatra take him for the proverbial trip up the Nile without a pa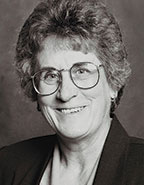 Thank you for the beautiful prayer and the lovely music. I want to start today by expressing my appreciation to all who have made my experience at Brigham Young University such a sweet experience, starting with my time here as a student and including many years as a full-time faculty member. I know many of you have a deep appreciation for this institution and what it stands for and for the potential it has to influence the world for good. There are others who have not developed that appreciation, and it may take even years after you leave to realize what a blessing it was to be part of what we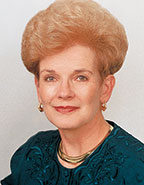 One afternoon while driving around town, I had a CD playing in my car—a collection of Andrew Lloyd Webber songs sung by Sarah Brightman. I was preoccupied with the traffic, so the music mostly provided a soothing background. At one point, though, the lyrics of one of the songs caught my attention, and immediately I felt moved by the sentiment of these words: Love, Love changes everything: Hands and faces, Earth and sky. Love, Love changes everything: How you live and How you die. ["Love Changes Everything," lyrics by Don Black
As I have thought about this welcome opportunity, I have concluded that although aging brings some all too obvious changes, there are certain values that are constant, and gratefully so. It was 10 years ago, almost to the day, that I occupied this space as a newly called stake president. Elder Maxwell and Elder Holland, just called to the First Quorum of the Seventy, were on the stand. Although I felt overwhelmed by the call and particularly inadequate in light of the company, I nevertheless spoke of what was in my heart. I spoke of the importance of unity and community; the obligations that t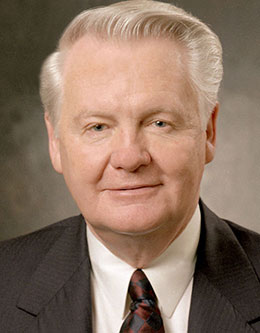 In the early chapters of Mosiah, King Benjamin asked his son to gather the people to the temple so that the king could address them. Mosiah sent a proclamation throughout the land, and great numbers of people assembled. As they arrived, they pitched their tents round about with the doors facing the temple. The people were organized by family with father, mother, children, and grandchildren grouped together. (See Mosiah 2:5–6.) In every dispensation of time, the family and home have been recognized as the basic unit in the kingdom and the foundation of a righteous life. It was no less in Nephit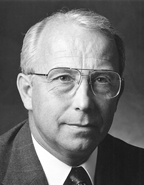 I appreciated the opening prayer offered by Matt Jensen. I'm going to let you in on a little secret—Matt had a special reason this morning to pray for the Spirit to be here today. You see, Matt did much of the research for my remarks. And so he is really hoping that this will go well. A couple of days ago, I asked Vice President Jim Gordon for some advice on giving this talk. This morning as I came into the Marriott Center, he handed me this folded note on which he had provided important advice. On the front of the note, as you can see if you are close enough, is written one word: Socrates.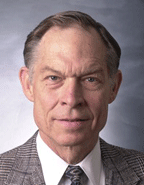 I stuttered most of the way through school so badly I could scarcely talk. When I dared, I tried to answer the teacher's questions, but seldom successfully. You have seen the grimace a stutterer makes and the flickering eyelids. I remember the strained expressions on people's faces. As children often do, I compensated. I became brash, loud, boastful, and competitive—to win the respect I didn't think people would give me otherwise. This put people off, a response that only made me try harder to win their acceptance. I made pretty good progress in overcoming my stuttering during my school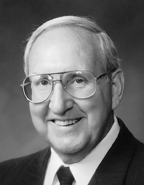 I am delighted to be with all of you here this morning. I appreciate your being here. I would like to speak about having a heart like unto God's own heart, and I want to enlarge on that in a few minutes. However, first I would like to pay a special tribute to a man here at BYU whom I respect greatly—Dr. Hugh Nibley, a man who quietly, but brilliantly loves, honors, and defends this great Church. He is a man of great integrity, rare wisdom, and unmatched judgment. What a great blessing he has been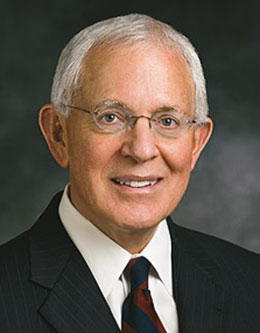 My wife and I, brothers and sisters, are very grateful to be here this evening. We are honored–especially honored to have a goodly number of our family here. It is a wonderful thing in life when children begin to eclipse their parents, and we sure feel that way about our children. Before we came here tonight we had a reception with a number of the men and women who serve as leaders in your stakes here at BYU. I was touched by their quality and goodness, and I hope you realize that there are a few things that older men and women know that younger men and women can learn from them. I certainl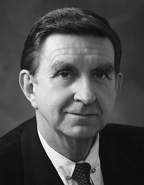 If you were asked the question "What element of Christ's life or attribute of his character or part of his ministry best represents to you his majesty and personal relationship with us," what would your answer be? I am going to talk specifically about one potential answer. It is the answer I have been thinking about for some time; it would likely be my answer to the question. I am going to lay a foundation by presenting to you a few ideas I have carefully considered. I hope they will have appropriate inspiration for you in your hearts. I have been thinking about speaking on this subject at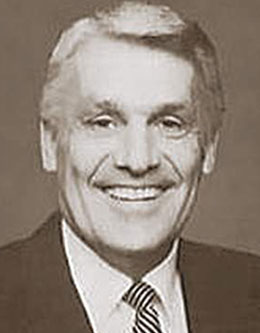 May I introduce my remarks today with two questions: (1) what is your relationship with your parents, and (2), for those of you who are married, what is your relationship with your companion and your children? Now, think seriously about these questions for a moment. Are you comfortable with your thoughts and feelings? Does pride and joy start to swell within your heart? Or is there a tinge of resentment or guilt or even fear? I remember one of our missionaries who had just arrived in the mission field. We were having a testimony meeting in the living room of the mission home in Fresno, Cali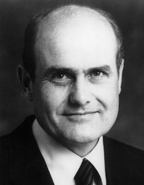 My dear brothers and sisters, I am coming to you today in a very contrite, humble spirit as I am feeling I should address you with some matters of a more delicate nature but which, in my estimation, are of basic importance. I hope that I will be capable of expressing my feelings without being misunderstood—knowing that this can easily happen as I am not expressing myself in my native language. Something of More Importance Some time ago, when I was living in the mission field, the missionaries invited me to come see a couple they had been teaching for some time. The missionari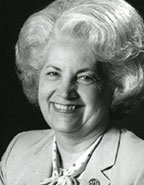 Today is Valentine's Day. . . . A wonderful holiday devoted to thoughts of love, tucked into the middle of a winter month to warm the heart and revitalize the spirit of men and women. I asked Pat Holland if she had ever received a special valentine from President Holland she would share, and I found that she was born just two days after Valentine's Day, and so he called her his February Sixteenth Valentine. She told me that, when she was about to turn forty, she had all the attendant feelings of reluctance to let go of the twenties and thirties that most women feel until her sweetheart g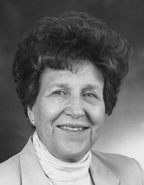 The trauma and devastation of the wind, mudslides, and floods of recent months have created opportunities for expressions of love, care, and concern throughout our area. It has been said, in fact, that these catastrophes were in part a blessing because of the resulting opportunities to serve. We have witnessed open expressions of brotherhood that often are not evident in the day-to-day unfolding of our lives, and these expressions have crossed boundaries of age, creed, and color. A deep sense of joy and satisfaction has been present as we have shared or observed this outpouring of love. While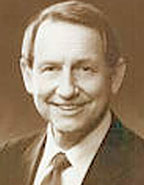 Good morning, my brothers and sisters. I consider it a privilege and an honor to greet you there this morning in the name of the Lord Jesus Christ. We are met in his name. I'm not sure that there is another university on the face of the earth where that could be said. You have a devotional; you meet in the name of the Lord. The Lord Jesus Christ loves this university. I love it, too. I love the blue and the white. I love to see the name Brigham Young, for I know that for which it stands. I have opportunity to interview some of the faculty that teach here from time to time. Many times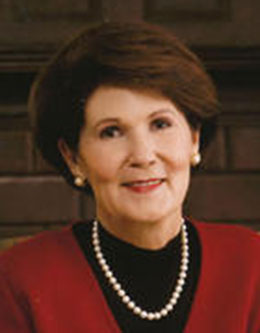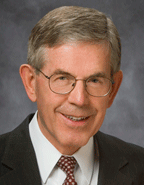 I once heard President Holland tell about a conversation he overheard between two freshman women talking about their favorite subject. One of them said, "Do you believe in college marriage?" The other replied, "Well, yeah, if the colleges really love each other." I would like to believe that there are no two colleges anywhere who "love each other" more than BYU and Ricks. I am in love with both places and consider both as my home. I must admit I think it is a blessing to the BYU campus to have several thousand former Ricks students here. The blessings also flow the other way, as we at Ricks ar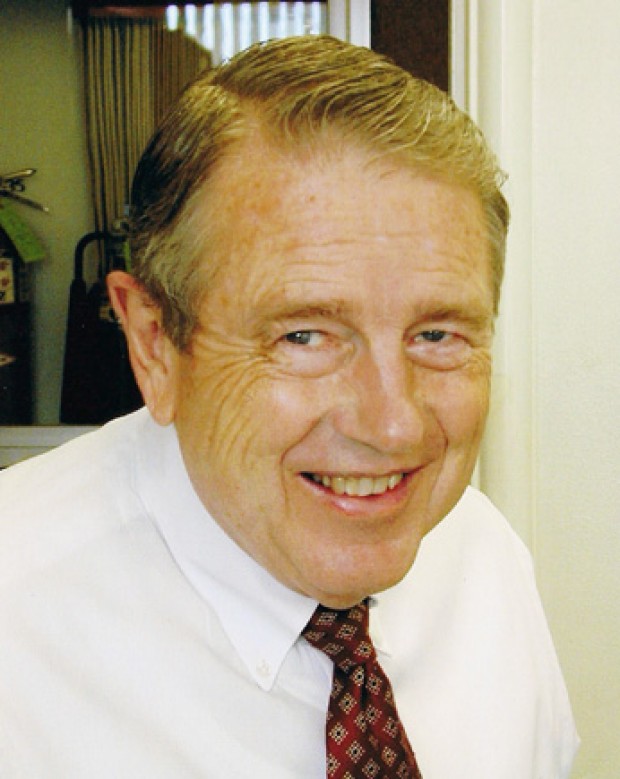 It's wonderful that no one ever recites your faults and failures when making an introduction. If they did, we might be here for some time. The music provided us this morning certainly would repay you all for coming here, whatever I may say. It was a marvelous performance. I compliment Sister Gneiting and Brother Staheli. It's quite a feeling to stand at the devotional pulpit at BYU. I have sat where you sit, listened to my heroes, and thought about all the heroes who have stood here, Karl G. Maeser, Brigham Young, Spencer W. Kimball, and the other great people who have stood here. It cannot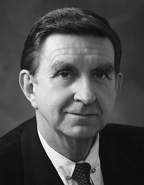 A week ago this evening I was in Osaka in rather pleasant weather, which was a relief because the weekend before we were in Sapporo with snow above our haircuts, and falling all the time. In between I was in Hong Kong, where we now live, where the moisture content of the air that day was 95. This is March; summer is coming. Someone asked me, "How is it in Hong Kong and Southeast Asia?" I said, "Well, in the summertime it is a bit monotonous until the typhoons come, but it is pleasant to be back here because, while it is very, very hot in the summer, it is not so hot the rest of the year.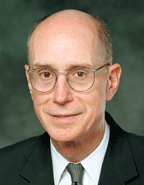 Thank you, President Holland. I am delighted to be here with you. I pray that I may have the blessings of the Spirit so that I can say something useful to you. A father asked me yesterday to advise him about giving a Christmas gift to his daughter. He just can't decide whether or not to give this gift, or how to give it. His daughter is a college student; she may even be listening today. Her hectic life of school activities is made even harder because she doesn't have a car. She begs rides, and she sometimes misses appointments. Her dad doesn't have enough money for another car, at least no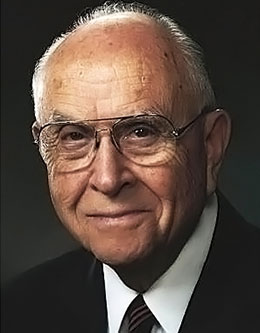 President and Sister Holland, President Dalton and all stake presidents, President and Sister Joe Christensen of the Missionary Training Center, it is a joy and privilege to meet with you this evening. What an impressive sight to look upon this vast assembly of students, stake and ward leaders, and missionaries. President Kimball made a special request that I extend to each of you his love and greetings. I pray for divine inspiration that I may say—that you may hear—the thoughts that are in my heart; that we may be spiritually in tune as we discuss eternal principles and obligations, tru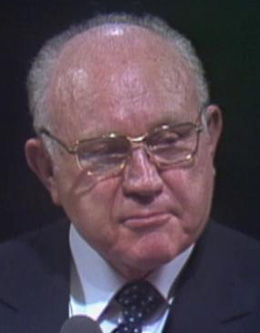 President Oaks and members of your leadership here, members of the faculty, and students: It is a privilege and an honor to be here at Brigham Young University. It is unfortunate that not all who would like to attend this University are able to attend. In fact, it is a very limited number that can attend. We want to do a little thinking tonight on matters about which we have already thought many times. When we leave I hope that we feel a little better about who we are and what the Lord expects of us than we did when we came in. I hope that this time will be spent under the inspiration of th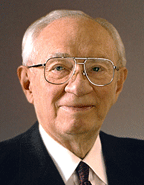 I so greatly appreciated that music. I have never heard a rendering of "I Need Thee Every Hour" quite like that, nor one that has touched me more deeply. I did not know that it was Indian Week at BYU, or I might have spoken of these wonderful people. As it is, I shall speak to them, and to you also wonderful people. It is so refreshing to stand before you. You give life, vitality, and beauty to the present, and assurance to the future. I always come here with a feeling of inadequacy. But today I feel a little more confident. At the close of a recent stake conference a teenage girl handed me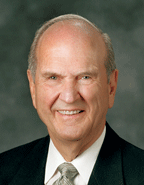 President Oaks, brothers and sisters, fellow students, it is an honor to return again to the campus of Brigham Young University. I am grateful for each opportunity I have to be among you. Every time I am privileged to come to BYU, I leave as a better individual. I am always inspired by the students here and by the great members of the faculty. I want you to know of my love and admiration for all of you. In responding to this request to share my innermost thoughts with you on this occasion, I sense my inadequacies; for I stand before you, not as a speaker or as an entertainer, but solely as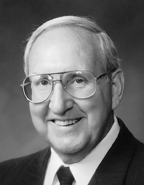 I am very pleased to be with you tonight. When I was invited to accept this assignment, I looked to it as a great honor and one to which hopefully I can contribute something. I do feel very keenly about young people, and I guess these are the thoughts that went through my heart as I thought about this assignment for the past weeks. Not too long ago a news item came over from Scotland. Apparently, at the funeral of Donald Graham, one of the pallbearers, Blackey McGregor, as he rounded the open grave, fell in and broke his arm. A newspaper reporter covering the incident wanted to put it in th
Contact
BYU Speeches
218 University Press Building
Provo, Utah 84602
GIVE to Speeches
AFFILIATED SPEECHES
RELATED LINKS
CONNECT WITH US
Follow BYU Speeches
Subscribe