Roughly one decade after the end of World War II, Samuel Beckett completed his second play, Endgame. The title refers to the final portion of a chess match—the outcome pretty much decided but the pieces still needing to be moved. At one point, just over halfway through Endgame's action—if one can call it that—the character Hamm, frustrated with the unassailability of his reality, utters, "You're on earth, there's no cure for that!" (Samuel Beckett, Endgame: A Play in One Act [New Read more [...]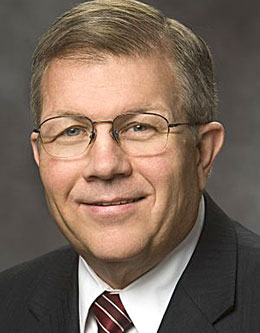 We live in some challenging times. More than fifty years ago President Thomas S. Monson said:Today, we are encamped against the greatest array of sin, vice, and evil ever assembled before our eyes.1I thought to myself that whatever the conditions were fifty years ago, there is a greater array today. The war between good and evil is raging and intensifying. Satan is busy radicalizing and recruiting. You are needed. You must gain the skills, convictions, courage, wisdom, and confidence to Read mor
Today I would like to talk about some of the big issues of our time through the lens of history and literature as well as the restored gospel of Jesus Christ. We live in a day of technological and scientific marvels. It is also a time of uncertainty—one in which many ­question whether or not faith and religion have a place in their lives or in the public square. You too will have to decide whether faith has an enduring place in your own life.In fact, there are dramatic changes occurring within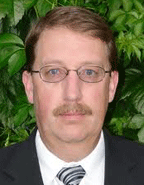 I love words and word origins. One of my favorite words is serendipity, because it is one of those words that just rolls off the tongue. I know it's strange, but I get a great deal of pleasure saying certain words, and serendipity is one of them. Serendipity is defined as the occurrence and development of events by chance in a beneficial way. Its origin is attributed to Horace Walpole, an English poet and writer who coined the term from the heroes of the fairy tale The Three Princes of Serendip, Rea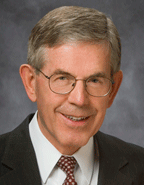 Oh, how we miss President Hinckley! The entire Church weeps and, in Zechariah's words, even "the land [mourns]."1 Thousands filed by his casket last week. They said things like "He made me want to be a better person." "He helped me believe in myself." "He made it so easy to follow the prophet." You, and those your age, have felt close to President Hinckley all of your lives. He connected intimately with all of us, which helped us connect to God.He was incredible: such magnificent Read more [...]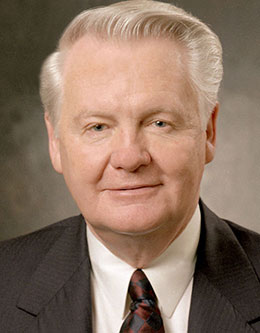 Brothers and sisters, it is a wonderful treat to be back in the Marriott Center to see so many of you here with us tonight. But, more than that, it is wonderful to realize that across the earth there are tens of thousands who are gathered in various facilities—maybe even hundreds of thousands. Sister Bateman and I were in Argentina and Uruguay last week, and we know that they will be watching the delayed broadcast this next Sunday evening. People are gathered everywhere, which exhibits the faith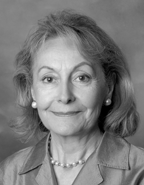 Several years ago while participating in a BYU Study Abroad program, our family visited the National Gallery in London during an exhibit on contemporary art. My husband thoughtfully took the children so I could have some time alone to enjoy the galleries. At the time, the oldest of our four children was eight and our youngest was about three. Out of the corner of my eye, I observed that he kept the children quite interested, even when looking at abstract works that really challenged my own attention Rea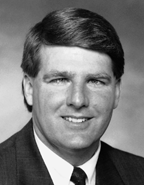 Last summer my wife and I had the pleasure of backpacking in the High Uintas with our oldest son, Justin, and three of his friends. We had a wonderful time fishing, camping, and simply observing God's creations. Of course a large portion of the trip involved hiking.As many of you know, hikers or backpackers encounter a variety of trail conditions. On any given trek, flat, straight, and easy to locate trail segments can quickly become steep, rocky, and obscure.When trails become difficult
Sister Bateman and I are pleased to welcome you to the first devotional of the new year. We are pleased that all of you experienced safe holiday travel but are saddened that three members of our BYU family are not with us today. Two accidents in southern Utah claimed the lives of two students, and a third was seriously injured. With the large number of students traveling during the holidays, the probabilities are high that accidents will occur, but injury and death bring sorrow to their families,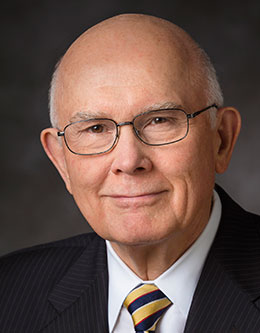 The most significant academic talks I heard during my service at BYU had one common characteristic. Instead of providing new facts or advocating a particular position, as many lectures do, the most significant talks changed the listeners' way of thinking about an important subject. Though I am a devotional speaker rather than a lecturer on an academic subject, I am going to make that same attempt today. I will attempt to change some listeners' ways of thinking about an important subject—the Read more [...]
Brothers and sisters and friends, I am grateful for this opportunity to be here with you. When I visited this campus on another occasion, about 20 years ago, I could not find as good of a parking place as I was given today. I came for Women's Conference with a car full of friends. After a very inspiring and fulfilling day, I went for the car, thinking I would save the other women the long walk through the parking lot. Imagine how shocked I was when I found my car rendered immobile by a huge contraption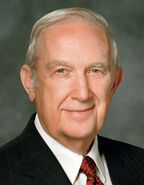 I am deeply humbled to be in communication with you tonight. You are some of the most choice, righteous, and devoted of Father in Heaven's children on earth. I have had the personal privilege of being with many of you in different locations throughout the world. I am most grateful for this opportunity to share another experience with you tonight.You represent the flower of the youth of the Church. I feel that as a body you are better prepared and are more valiant in confronting the challenges Read more [...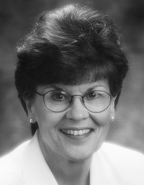 I am so happy to be able to share some ideas with you today that I know have been directed by Heavenly Father. I pray that the Spirit of the Lord will help me communicate the thoughts I have received, according to the desire of the Lord. What a blessing this assignment has been to me.I want to borrow a term I first heard at a workshop conducted by the Franklin Institute, now Franklin Covey. They introduced me to the concept of the belief window, which I have identified with ever since. I can
I grew up in the small town of Clearfield, Utah, and the last thing on my mind during those formative years was the thought that someday I would speak to the student body of Brigham Young University. Until I was in junior high, my hometown was little more than a bend in the road.In those days my biggest challenge was gathering the eggs from the chicken coop without being attacked by the hen. I would carefully choose a stick large enough to lift each hen, and as a hen pecked at the stick, I would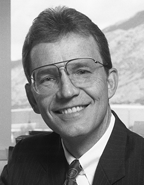 I have always wondered where the marvelous introductions for devotional and forum speakers came from—now I know. Thank you, President Bateman, for reading that introduction just like my mother wrote it!You have to be careful about believing everything in introductions. A speaker at a business conference was introduced as a man who had recently made $10 million in the oil fields of Texas. The man began his remarks by stating, "It wasn't in oil, it was in coal; it wasn't in Texas, it was Read more [...
Last week, on July 24, we honored the pioneers as we celebrated the 150th anniversary of their arrival in the Salt Lake Valley. "It is now 1997, and the future is ahead," President Hinckley proclaimed last April in general conference. He noted that great things were expected of the pioneers and that great things are now expected of us. He said that we now have "an overwhelming challenge to go on and build the kingdom of God. . . . We must grasp the torch and run the race" (Gordon B. Hinckley,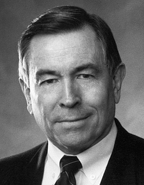 It hardly seems possible, but this June it will be forty-five years since I walked across the podium at Utah State—then the Agricultural College, now a university—and took my place beside approximately two thousand others. It was the largest graduating class in our history as many of those who had served their country during the Great War were also finishing their degrees.Many of the graduates were concerned about being able to find jobs, with such large numbers flooding the market. But then Rea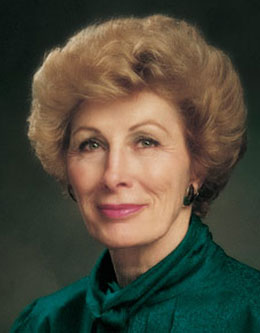 I appreciate that introduction given so you will know who I am. Recently I went to the welfare cannery with my ward to do pears. I sat by, and visited with, a nice woman from another stake. After about twenty minutes of conversation, she looked at me and said, "You remind me so much of Elaine Jack. Has anyone ever told you that before?" I said, "Actually, more people tell me I am like my sister" and then confessed I was Elaine Jack. I am glad to be here.Every time I visit this campus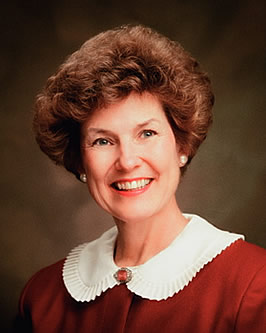 It is such a privilege for me to be with you today. On a day such as this one, I enjoy the ride from Salt Lake to Provo. Don't you love this valley surrounded by the majestic mountains! In a way these "everlasting hills," part of a chain stretching almost unbroken from Alaska to the tip of South America, reflect eternal principles you are learning as you prepare yourselves temporally and spiritually to meet life's challenges. The View from the Top The Lord has given some of his most meaningful Read mor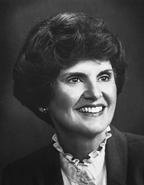 A few weeks ago I was at Dick's Market shopping for groceries as we all do. A young lady reaching for a head of lettuce just as I was looked up in surprise and said, "Do you buy groceries?" I smiled and said, "Yes, and I eat them too." On Stage for a Season We are all so ordinary, and yet each is special and unique. It is when we come to know that we are literally brothers and sisters in the same family away from our heavenly home for a time that we begin to really recognize each other—not Read more [.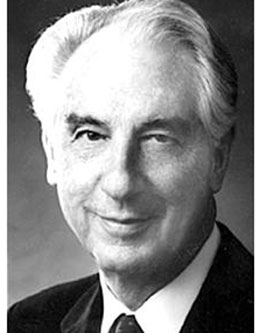 Mountains and Valleys Recently, while flying from Salt Lake City to Los Angeles, the pilot suggested we look out the right side of the plane and see in the distance a snow-capped mountain called Mount Whitney. Mount Whitney is one of the highest peaks in the United States. It reaches into the sky 14,495 feet. The pilot immediately drew our attention to another interesting sight. This was Death Valley—the lowest point in the United States at 280 feet below sea level. How unusual to see, in this Read more [...
Your Turn Imagine with me a scene from the premortal existence. The time is about two decades ago, plus or minus a few years. We see an eager spirit at the front window watching the mailbox located out by the street. The mailman arrives and a delivery is made. The spirit rushes out to the mailbox with great anticipation that a long-awaited letter has been delivered.Plowing through the usual junk mail and monthly statements, we see a large white envelope. This may be it! Eagerly the letter is Read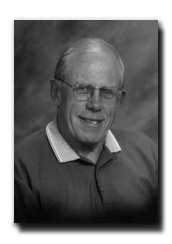 I would like to share, for your prayerful consideration, some observations on the purpose of our mortal existence—on the point of our coming here to earth. According to scripture, that purpose is to permit us to pass through the death introduced by Adam unto fullness of life everlasting made possible by Jesus Christ. About this purpose, scripture is abundantly clear. Adam fell and introduced death into the world. In doing this he fulfilled the purpose of God in our creation. He "fell that men Re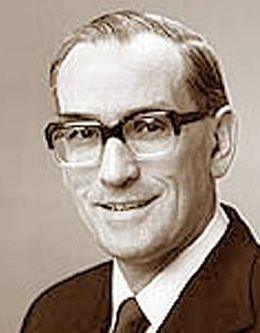 Anciently, the Apostle Paul gave firm assurance that "my God shall supply all your need[s]" (Philippians 4:19).Likewise, in latter-day revelation, the Lord himself has declared: "Every man who has need may be amply supplied" (D&C 42:33). As we study man in his many roles and challenges in life, we find that there is not a single one of God's children who does not have many needs. What are your basic needs? All of these can be fulfilled by a loving and beneficent Heavenly Father. Read more [...]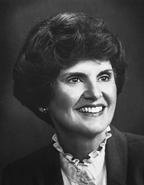 I recall vividly my first experience on this campus as a student many years ago. More recently, I was a faculty member in the College of Education, then served for a time in the area of Student Life. Today I return not as a student or as a faculty member, but rather as one anxious to open my heart and be allowed the sacred privilege of touching yours. I want to communicate soul to soul about a few things I have learned since those early years at BYU—things that really matter (and I have come Read more [...]
We are privileged tonight to have a very honored guest. I'm sure none of you will notice him unless I point him out to you. L. Tom Perry IV, my grandson, is on the floor over here. You notice his position—right underneath the basket, if the basket were there. I have great confidence in this young man. Judging by his present rate of growth, I think between 6'10" and 7' is about where we could expect him to be. If anyone from the P.E. Department is here, if you'd like to see me, we'll sign a letter Read more [...]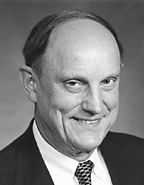 I am delighted to be here with you tonight. It's a great opportunity to be here among you, to be with the missionaries, and to have an opportunity to appreciate the Sabbath day and to keep it holy by being in the right place, at the right time, and especially with the right kind of people.To introduce my topic tonight, I would like to tell you a little story that happened in a country where there are pharmacies into which you can go and have your weight measured. One day a lady came with her Read more [
I have been delighted, brothers and sisters, as you no doubt have been, with the quality of the music tonight. I always anticipate that portion of the program when I come. I appreciate the hospitality of your stake presidents—the able high priests who preside over the twelve stakes here—with whom we have just had a few brief, informal moments in a reception. I am grateful for these men and for the outstanding women who are ever at their sides. I appreciate, too, every chance I have to be with Read more [...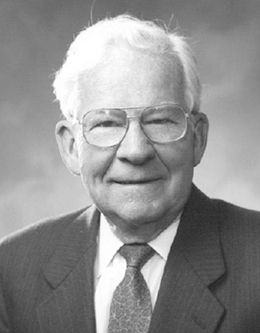 Thank you, President Oaks, for your gracious introduction.I am very pleased to meet with you wonderful students of Brigham Young University today and to express a few thoughts that I hope will be helpful.As I have had the opportunity of meeting with a number of you over the past few weeks, I am impressed with your concern, even a grave concern, for those things that come into your lives over which you have no control. When tragedy, sorrow, setback, disappointment, humiliation, wealth, unusual Read more [.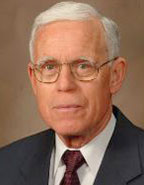 Thank you, President Oaks. Brothers and sisters, I stand before you in all humility. I am numbed by the knowledge of the stature of those who have preceded me in these devotional programs and by the knowledge of those who will follow. I have a son who formerly was a student at this University and is now serving in the mission field and a daughter who recently was accepted for the Fall Semester. We're delighted that the University would confer that honor upon them, to accept them as students here. Read more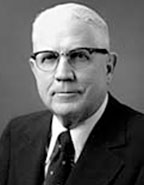 As your great President and my very good friend was saying some of those very nice things, I thought about a man who once said to his wife, "How many really great men do you think there are in the world?"She said, "I don't know. But I am sure of this: that there is one less than you think there is."George Bernard Shaw said that he never made speeches for the speeches. He made speeches for the introductions. Now, I'm not sure what kind of a speech you're about to get, but I think Read more [...]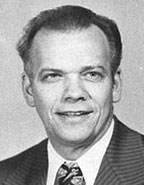 This is an awesome sight, brothers and sisters, and I am humbled by it. I pray for the inspiration that would be required to teach perhaps a principle or two.President Oaks, faculty, and student body, I bring you special greetings from part of your number in Austria and from those just returned to Austria from Israel. It was my privilege last week to attend a Mozart concert in Salzburg, along with my good wife and another couple. How delighted we were to be approached by a number of your fellow Read more [...