Obedience is a principle of discipline, choice, and trust. Though rules are sometimes seen as oppressive or restrictive, God's commandments are intended to free us. When we obey Him, we are freed from the negative consequences of sin—in this life and throughout eternity. We are also enabled to reach our greatest potential, having developed diligence and character that we otherwise would have lacked. God gives us commandments for our safety, happiness, and growth.We are not compelled to obey. In fact, God's plan for us depends on our agency, or ability to choose freely for ourselves. Because our agency is the one thing that cannot be taken away from us, submitting our will to God through obedience is the greatest gift we can offer Him. We also do not obey blindly; rather, we seek to know God by learning as much as we can about Him and communicating with Him. Once we receive a testimony of His reality and love for us, it becomes much easier to trust and follow Him, even if we do not always understand all the reasons for all of His commandments.Obedience requires faith. Sometimes, we begin being obedient to a principle simply because we love and trust God; then, as we grow in knowledge and experience the blessings of our obedience, we gain a better understanding of the principle.As members of The Church of Jesus Christ of Latter-day Saints, we believe that one of the purposes of mortal life is to learn to obey the commandments of God. Therefore, Brigham Young University strives to create an atmosphere where students and faculty can live righteously and learn to be obedient. These devotional addresses teach the purpose and blessings of obedience, as well as the pitfalls of disobedience. They testify that submitting to the will of God frees us, for He has a much higher vision of our potential than we do.
Show More
Show Less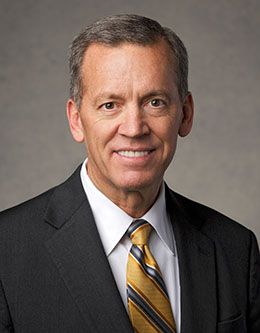 My dear brothers and sisters, my wife, Shelley, and I are thrilled to be with you today. We both have very fond memories of being here forty-five years ago. Let me tell you a little bit about the two of us. Neither of us came from fairytale backgrounds or perfect circumstances.My wife grew up in a part-member family. Her nonmember father passed away when she was seventeen, and a beloved older brother passed away a few years later. Fortunately, when Shelley arrived here at BYU, she was ministered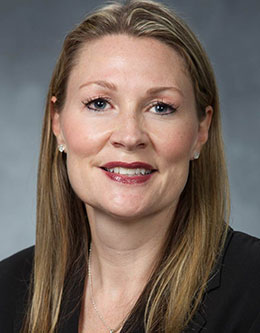 Good morning. I am honored to have the chance to speak to you today.As you probably know, we are under attack by hackers and others seeking to steal our online identities or information. Some attacks in the news recently included Target, Home Depot, Sony, and the IRS. In one of the largest attacks, the U.S. Office of Personnel Management reported the theft of sensitive information from twenty-two million people—virtually anyone who had undergone a government background check in the last fifteen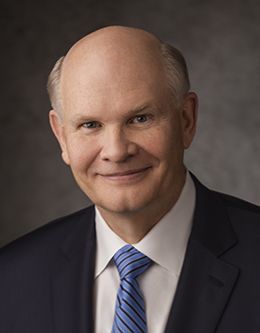 Let me begin by relating an obscure historical event, and then I will draw out some lessons that can be learned from this remote maritime misfortune.In the early seventeenth century, Sweden was a world power. Sweden's king, Gustav II Adolf, commissioned a warship that would be christened the Vasa. The ship represented a substantial outlay of resources, particularly the oak from which the vessel would be built. Oak was so valuable that cutting down an oak tree without authorization was a capital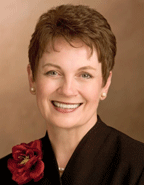 I am so grateful to be here today! You look so wonderful to me—so full of life and promise. I am grateful for the Spirit I feel coming from you. You have come with open minds and open hearts. It is my prayer that we will learn together as the Spirit works within us.This morning I would like to talk about our purpose in life—my purpose and your purpose. This is a good time of year to do this, don't you think? We usually pause at the beginning of a new year to take stock of where we are in Read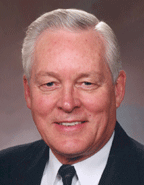 It's wonderful to be with you this morning on the BYU campus. Before I share with you my prepared remarks, I have just a couple of thoughts I would like to express. First of all, thank you for that lovely choir that has come together with a beautiful hymn. I felt of the Spirit, and I pray the Spirit will continue as we meet here today.I just returned a few days ago from an assignment in the South Pacific, where I had stake conferences and trained temple workers in the islands of Fiji and Tonga Read mor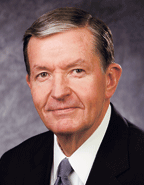 As always at this time of year, I look forward to welcoming each of you to campus and the start of what we anticipate will be a wonderful, productive, and enriching new academic year. We are grateful to have each of you: those who are here for the first time, those who are continuing, and those who are returning after missions or other endeavors elsewhere. It is good to be in your company.If I were a student, which I try to be, I would now be entering my senior year at BYU. I have been generally Read more [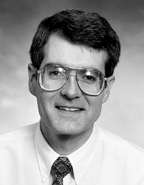 Brothers and sisters, it is a privilege for me to speak to you this morning. I would like to begin my remarks by showing you two pictures. One of these has already been shown during a devotional several months ago, but it is so remarkable I hope you won't mind if I show it again. The image is called by astronomers "the Hubble Deep Field," and it is the deepest picture of the universe ever taken. Every swirl of light in this photograph is a galaxy containing billions of stars. Although it only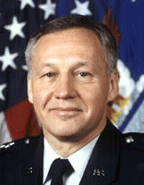 I must admit to feeling a little out of place here this morning. This call to speak today reminds me of the Texan who went to an Oklahoma wedding. When the minister asked if anyone could think of any reasons why this couple should not be married, the Texan stood up and said, "Well, no, I can't think of any reason for these two kids not to get married, but while I am up I would like to say a few words about Texas."I routinely meet with administration and foreign government officials and Read more [..
Isn't this great! What a marvelous campus and community the Lord has provided us with through the dedication and faithfulness of his Saints. Indeed, this great campus is built upon the foundation of those who labored in the vineyards of the world. What a tremendous responsibility we have as an academic community to provide the best spiritual and academic education possible. As scholars in the Lord's university, what wonderful academic freedom we have to teach revealed truths and principles as Read
Rex and I warmly welcome you back to this beautiful fall semester. Now that you are somewhat settled in your classes and are just about finished adding and dropping, we hope that your frustrations are beginning to subside. We have two students of our own at BYU who have given their father plenty of advice about how to make things run more smoothly. So by next semester, registration should be a piece of cake.I have been thinking a lot about your happiness lately, about how to obtain it and how Read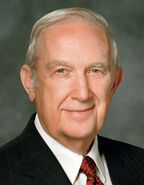 Whenever I approach this campus, there is something special that stirs within my soul. There is always a freshness, an air of growth and of development. A feeling of significant activity is in the air. There is almost an aroma of new beginnings, of goals made and in the process of being attained, of maturing careers, and of powerfully developing spirits. I have not visited Utah Valley Community College, but I imagine one would have similar feelings there.I come to you as a friend with a sincere Rea
You cannot imagine how happy I am to be here with you. Rex and I both feel that we have come "home"—that this is where we belong. It is about feeling at home and belonging that I would like to speak today.Throughout your lives, you will probably live in many homes. I have lived in twenty. However, I will tell you about only three of them—the places I lived during my four years at BYU. My memories of that period of time were awakened by an experience I had Friday morning as I jogged with Read more [...]
At a university it seems appropriate to introduce such a message with a piece of great literature—but I decided to use this verse anyway. Rudyard Kipling, eat your heart out.If you can smile when things go wrong  And say it doesn't matter, If you can laugh off cares and woe  And trouble makes you fatter,If you can keep a cheerful face When all around are blue, Then have your head examined, bud,  There's something wrong with you.For one thing I've arrived at: There are Read more [...]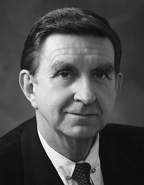 If you were asked the question "What element of Christ's life or attribute of his character or part of his ministry best represents to you his majesty and personal relationship with us," what would your answer be? I am going to talk specifically about one potential answer. It is the answer I have been thinking about for some time; it would likely be my answer to the question.I am going to lay a foundation by presenting to you a few ideas I have carefully considered. I hope they will have Read more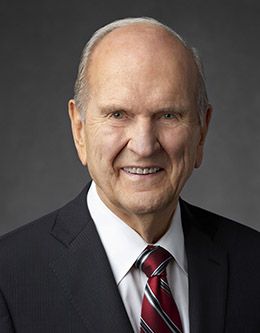 My dear fellow students, I am thrilled to be with you on this memorable occasion and to share it with my sweet companion, Dantzel, my father, Marion C. Nelson, and other members of our family. I should like to pay tribute to you and to those unseen who are similarly sacrificing that you might be here. All are here to learn. Some may also be happy for a temporary escape from diapers and dishes. But batteries do need to be recharged, and such regeneration comes from all that goes on in such a marvelous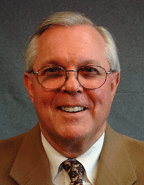 We read in Acts, chapter two, verse 17, "And it shall come to pass in the last days, saith God, I will pour out my Spirit upon all flesh: and your sons and your daughters shall prophesy, and your young men shall see visions, and your old men shall dream dreams."I hesitate to mention today that I have had a dream, because doing so implies something about my age. I would rather report to you about a vision. Nevertheless, I had a dream about another talk I had to give a few months ago.During Read mor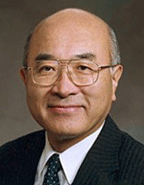 My brothers and sisters, it is a humbling experience for me to stand before you in this capacity. To me this is a second language that I am speaking to you. I sincerely hope and pray that the Spirit of the Lord be with us tonight so that we can communicate. Tarry Ye Here As I listened to this beautiful song, I remembered the great pain and agony, the ordeal of this holy man, the Savior Jesus Christ. After the Last Supper he led eleven apostles to the foot of the Mount of Olives, and from the eleven Re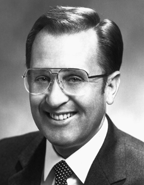 I am grateful for the opportunity of visiting with you in this fireside. I also sense very deeply my responsibility as I fill this assignment. As one of Christ's agents, I have the obligation of doing his will on this and all occasions. The Lord reasoned with those so ordained concerning their callings: "Wherefore, I the Lord ask you this question—unto what were ye ordained?" And he answered, "To preach my gospel by the Spirit, even the Comforter which was sent forth to teach the truth" Read more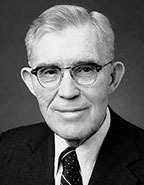 I have one advantage over President Oaks and his father. The time at which I served as a corporal in the 145th Field Artillery was just before Noah's ark. They have claim to a more modern period.Those occasions on which I come to the Y always serve to put me in a position where my heart beats a little longer and a little faster. And I am in trouble—if I put this manuscript on the podium I cannot see it, and if I hold it up I cannot see you. I'll hold it up. [laughter] Your youth, your hopes, Read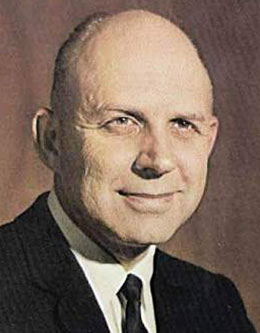 My dear fellow students, it is always a pleasant occasion to come to Brigham Young University. But it is likewise an awesome responsibility. For that reason I am grateful for that beautiful prayer by Brother Turner and pray with you that it will be fulfilled in our behalf.Some of you may remember the 1970 space flight of Apollo 13. It was to be man's third landing on the moon. The launching was perfect, the first 205,000 miles of flight flawless. Then, on the evening of the third day, Jack Read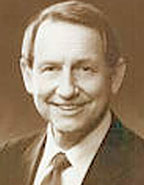 Good morning, my brothers and sisters; it is a great honor and privilege to greet you here this morning in the name of the Lord Jesus Christ. We are met in his name, it is because of him that we are here, and I presume that everything in this life that is really worthwhile comes through the Lord. He has a special program for you and me. It is vitally important that we understand the Lord's program, for it is calculated to make us happy, which is, of course, the object and design of our existence.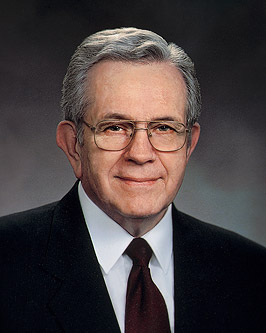 I am very happy to be here, brethren and sisters, and to speak for Brother Hinckley and Brother Monson and our associates. It's overwhelming to see an audience such as this and I wonder if you can sense the deep interest, love, and affection we have for the youth of the Church.I came with five or six pages of notes that I had put together over the last several weeks in both anticipation, I suppose, and worry for this assignment. Once again I learned a lesson that I've learned many times: Read more [...]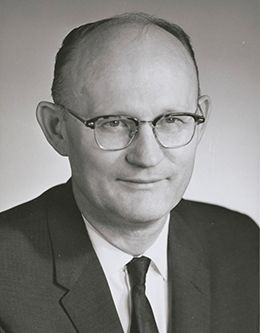 The modern scriptures have received my attention and time during the twenty-six years I've been on the faculty at Brigham Young University—and for some time before then, in fact. I include in this body of material the sermons and writings of the General Authorities of the Church, especially the prophets, seers, and revelators of our dispensation. My special emphasis of study and teaching has been the Doctrine and Covenants. The Gift to Believe in Christ Two references from the modern revelations Rea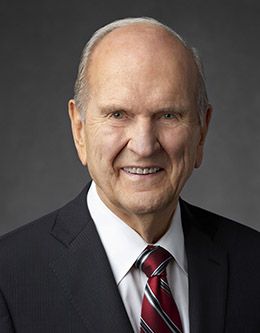 President Oaks, brothers and sisters, fellow students, it is an honor to return again to the campus of Brigham Young University. I am grateful for each opportunity I have to be among you. Every time I am privileged to come to BYU, I leave as a better individual. I am always inspired by the students here and by the great members of the faculty. I want you to know of my love and admiration for all of you.In responding to this request to share my innermost thoughts with you on this occasion, I sense
President Oaks, members of the faculty, members of the student body, friends and guests, it is a high honor to be invited by the President of your University to address a group such as this, and I am highly concerned with it. I don't think that I have ever faced a visible audience larger than this, but I have faced in my imagination many audiences of various sizes over television and radio.My first experience speaking before a student body of Brigham Young University was given to me at the Read more [.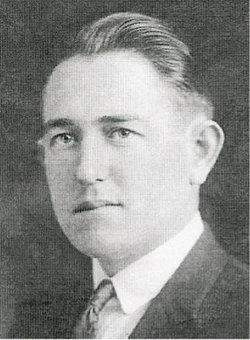 I pray that whatever I may say here this morning may be what my Father in heaven would have me say, and that you also will pray in your heart that I may do this.Years ago, when my father was in the evening of his days on this earth, I encountered him reading his patriarchal blessing. He marveled that the old patriarch, John Smith, in the Sugarhouse Ward eighty years before, could have told him in outline what had come to pass in his life. "Everything has been fulfilled in my blessing,"