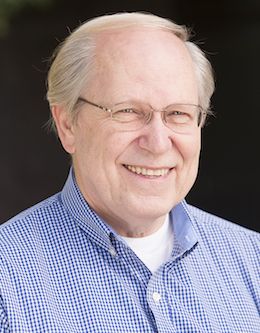 Students, family members, administrators, ­faculty, and staff, I am greatly honored to be here today and appreciate the opportunity to address you.Two weeks ago my wife, Vicki, and I were in Washington, DC, attending the Portrait Society of America Conference with seven of my illustration students on an experiential learning trip. Our students represented us so well.Last year while Vicki and I were in Rome, we visited the Vatican Museum and had an opportunity to view the Sistine Chapel. Rea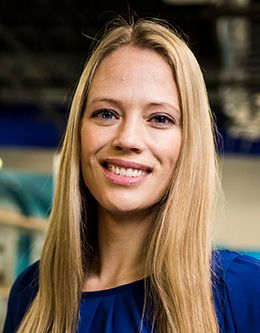 I am so excited to be here speaking to all of you. I know it might make me seem a little weird that I want to speak in front of thousands of ­people, but that is okay. I know I am a little weird. All my life I have enjoyed being an individual who is different from those around me. I am over six feet tall, but I still wear heels so I can be even taller. As a volleyball player, on long flights to away games I would sit cramped in my seat doing my calculus homework while my teammates teased me for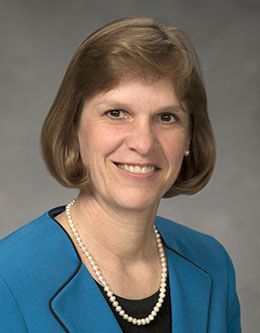 Welcome to fall semester 2017. I hope you have a wonderful experience this year at BYU. I remember my first semester here as a student. I was thrilled at the thought that I was finally going to further my education, but, at the same time, I have to admit I was somewhat anxious. The prospect of being a student at BYU was daunting. I was a nontraditional student returning to school when our youngest child was in kindergarten. I remember looking at the syllabus of each class and wondering if I could R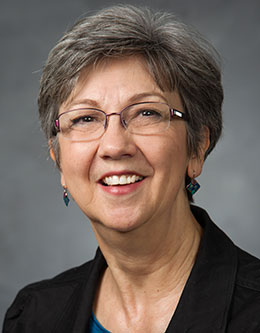 March 20 of this year was a beautiful day. It was warm and the sun was shining. Some of the trees had started to bud, and early blooms were visible. I had been anticipating this day with great excitement and a good deal of apprehension from the time I received a phone call three months earlier asking if I would play the organ at one of the Provo City Center Temple dedication sessions. I had never dreamed I would have a chance to serve in this capacity, for I knew there were scores of talented and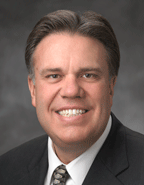 I am grateful to be here with my wife, Debi, and my two youngest children—who are currently attending BYU—and several other family members who have come to be with us.It is an honor to be invited to speak to you today. Several years ago I received an invitation to speak at Women's Conference. When I told my wife, she asked, "What have they asked you to speak on?"I was so excited that I got my words mixed up and said, "They want me to speak about changing strengths into weaknesses."She Re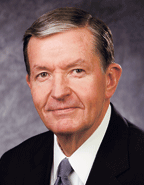 As is always the case at the beginning of a new year, I greet you with great pleasure, optimism, and gratitude for our current circumstances and what lies ahead in this winter semester and beyond. Thanks for being with us and for contributing to all that makes Brigham Young University the special and remarkable institution it is. I hope and expect you share my gratitude for these opportunities and also my positive feelings about what we may learn and experience in these first months of 2011.Last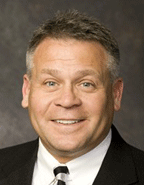 My dear brothers and sisters, I am honored and humbled to stand before you this day. I appreciate the privilege of speaking to you about the gospel of Jesus Christ in our lives. We are blessed to be here at Brigham Young University. It is the Lord's university, and at this season we are very fortunate to be a part of this campus life.I am a beneficiary of the BYU experience. When I arrived on campus many years ago, I did not realize how my time here would influence my future. After my mission Read mo
President Bateman, colleagues, students, friends, and family, I appreciate the privilege that has been extended to me to talk with you for a few minutes this morning. I feel humbled by this assignment and pray that I might share a thought or two with you, especially as university students, that will be of some value and that the Spirit of the Lord might convey to you the feelings of my heart should I be unable to express them adequately.I would like to thank the Spanish Choir for sharing their Read m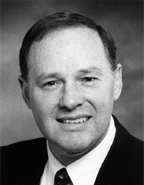 I am grateful for the opportunity to speak with you, because I have a hint as to who you are and what you will become. I have also fallen in love with this university, its students, and its mission to balance the sacred and the secular. President Bateman indicated earlier this semester that this balance "is at the core of this institution's existence" (Merrill J. Bateman, "The Mission of Brigham Young University," Addresses Delivered at the 1996 Annual University Conference,August 26–27, Read m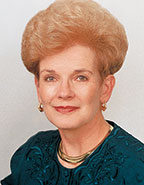 It is January 1996. It is the beginning of a new year and a new semester at BYU. The old year, 1995, will not be forgotten, but it is never to be relived again except in our memories. Events of the past year came and went. They were special, they were hard, they were sad, they were joyous.In retrospect, the past year has flown by. All we have left of it are the memories. The events and the memories of our lives are a composite of who we are—of what makes us tick. But it is interesting when Read more [...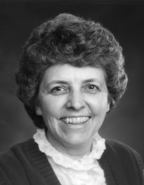 I pray that the Holy Ghost will help us receive what we need this morning—that both your prayers and mine will be answered. I want to begin by sharing a little story I first read many years ago:Two little children were put early to bed on a winter's night, for the fire had gone out, and the cold was pouring in at the many cracks of their frail shanty.The mother strove to eke out the scantiness of the bed-covering by placing clean boards over the children. A pair of bright eyes shone Rea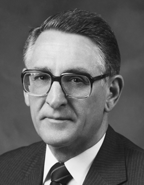 I deem it an honor to be in your presence this morning. I say this not only because of who you are, but because of who you may become. Some thirty-six years ago, a promising young man served as the student body president of this university. Today he stands tall as the president of BYU after distinguishing himself as a man of the law, a man of faith, and a man of courage. I speak of President Rex Lee, one who is an inspiration to all of us. As I look into your faces, I wonder how many future presidents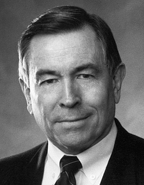 It hardly seems possible, but this June it will be forty-five years since I walked across the podium at Utah State—then the Agricultural College, now a university—and took my place beside approximately two thousand others. It was the largest graduating class in our history as many of those who had served their country during the Great War were also finishing their degrees.Many of the graduates were concerned about being able to find jobs, with such large numbers flooding the market. But then Rea
Brothers and sisters, it is impressive to know that on an occasion like this with all the other places you could be and all the other things you could be doing with your time, you have chosen to be here in a Church-related setting. That tells me a lot about the kinds of good decisions you are making in your lives. You are going in the right direction, and if you continue choosing the right, you will arrive at a destination that will be good for you—now and in the hereafter.For me, it is a humbling Rea
Thank you for this privilege, especially after enduring me last night. May I begin by expressing not only my personal gratitude for your present service, but also my additional appreciation for all the efforts expended by you earlier in your lives to prepare for you faculty service here. I share the confidence President Hinckley expressed some months ago, saying: "I am confident that never in the history of this institution has there been a faculty better qualified professionally nor one more loyal Read mor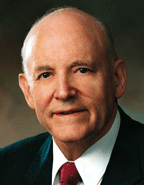 It is a delight for me to be with you on this campus tonight. It makes me feel young to see you and be with you, and I commend you for choosing to be in attendance at this fireside. I suppose the title of "fireside" is a bit of a misnomer inasmuch as we're not allowed to start any open fires, but you do kindle great warmth in my heart, and I surely pray that the Spirit of the Lord will kindle a flame in yours.We have just enjoyed another season of rejoicing and commemorating the birth of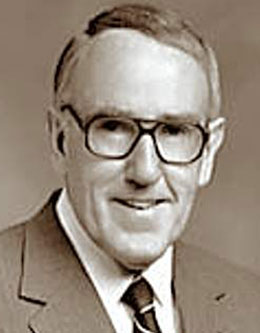 We are all alike, and yet so very different. This truth reflects one of the most unusual aspects of the Creation, that there should be such wide diversity in the midst of apparent uniformity. For example, as I look out over this vast audience, it is impossible for me to differentiate among the sea of faces. It reminds me somewhat of the jest of one of our Japanese friends who said, "The trouble with you Occidentals is that you all look alike."But if I were to dismount the stand and walk toward Read more
I will never lose the feeling of awe that comes over me when I enter this great building and gaze upon this vast sea of faces, the students of Brigham Young University. To me it is overwhelming to see all of you gathered here together and realize the great responsibility we both have—you, to your committed course of study and everything else that goes with being on your own in a college setting, and me, to help provide useful guidance and counsel to you. I hope you know of my love for each of you. Read more [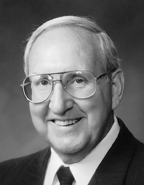 The concluding chapter in the book Les Miserables is entitled "The Last Drop in the Chalice." It refers to the final purging in the life of Jean Valjean. He is a white-haired saint whose life has been dealt harshly with by law and justice but who was inspired by a "bishop" to be better. This saintly soul realizes there is one thing left undone to make him a totally honest man. He goes through an immense personal struggle and emerges victorious. All of this he does, sacrificing on the altar Read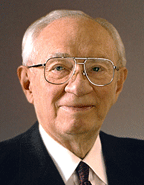 It is a great opportunity and a great privilege to be with you this beautiful morning. I appreciate the effort you have made to gather here. It has been the custom, reaching back many years, for a member of the First Presidency to speak to you at the beginning of a new school year. I would very much like to say something that will be helpful to all, and to this end I have prayed for the direction of the Holy Spirit.I bring you the love and greetings of President Kimball and President Romney. Read more
Man-made Magic We live in a most remarkable age. The scope and magnificence of the daily events that swirl around us are now so commonplace that we scarcely note their presence or their passing.Consider for example two events of this past week. One week ago this morning, on Tuesday, September 3, the space shuttle Discovery came riding out of a desert sky barely tinted with the light of sunrise and landed smoothly, silently on the sands of Edwards Air Force Base, concluding a week-long experience
A Sad Case A number of years ago, as a counselor in a bishopric, I was assigned to home teach some of the less active members of our ward. One of my families was a lone man who lived in a rented room. He was very hard to find at home. And try as I might to be Christian about it all, I was often glad when he was out and I missed him. He was an alcoholic.One evening I found him home and very sober. He was sick with a liver disease which threatened his very life. His illness had scared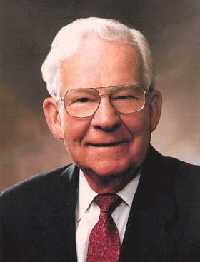 I think, when I announce the title of my remarks, it is reasonable to assume many of you could nudge the one next to you and say, "So what else is new?" or "I know that is true. Where does the line form for those to stand who want to bear witness to the fact?"Well, with just that much to arouse your interest, my topic is, "It's No Fun Being Poor."Despite some thoughts to the contrary, the great majority in attendance today are not poor. However, we can become victims of real Read more [...]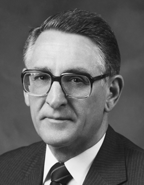 I thank President Condie for that generous introduction. It was so flattering that it reminds me of an experience I had recently with President Marion G. Romney. I walked into the Church Office Building, stepped on the elevator, and he was there. He looked a little bit weary, so I thought I would cheer him up. I asked him how he was.He said, "Oh, about average."I said, "Well, President, average for you is superior for most of us."He smiled, looked at me, and said, "Boy, you Read more [...]
Presidents of the fourteen stakes on this great Brigham Young University campus and your wives, President Holland and Sister Holland, President Christensen and Sister Christensen, all of you wonderful young brothers and sisters, and you remarkable missionaries, all dressed as you should be dressed:I have the privilege of presiding over the Addison Pratt Fourth Branch at the Missionary Training Center. There are generally forty or fifty missionaries in that branch preparing to preach the gospel.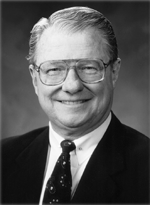 President Oaks and brethren and sisters, I am delighted to be here with you this beautiful morning to share the gospel of Jesus Christ with some of the most important people in the kingdom—you.I would like to discuss five concepts with you today, and my prayer is that these concepts might awaken in you latent thoughts that, once utilized, will make your time on earth more rewarding and exciting. They are these: one, there are thoughts that need thinking; two, there are ideas that need sharing; Rea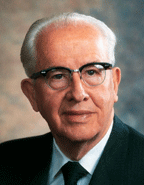 My beloved associates—members and friends of The Church of Jesus Christ of Latter-day Saints:Sister Benson and I are honored to be in your midst tonight. I pray that the spirit of the Lord will be with us and that I might be an instrument in the Lord's hands to bless and edify you.For nearly six thousand years, God has held you in reserve to make your appearance in the final days before the Second Coming of the Lord. Every previous gospel dispensation has drifted into apostasy, but ours Read m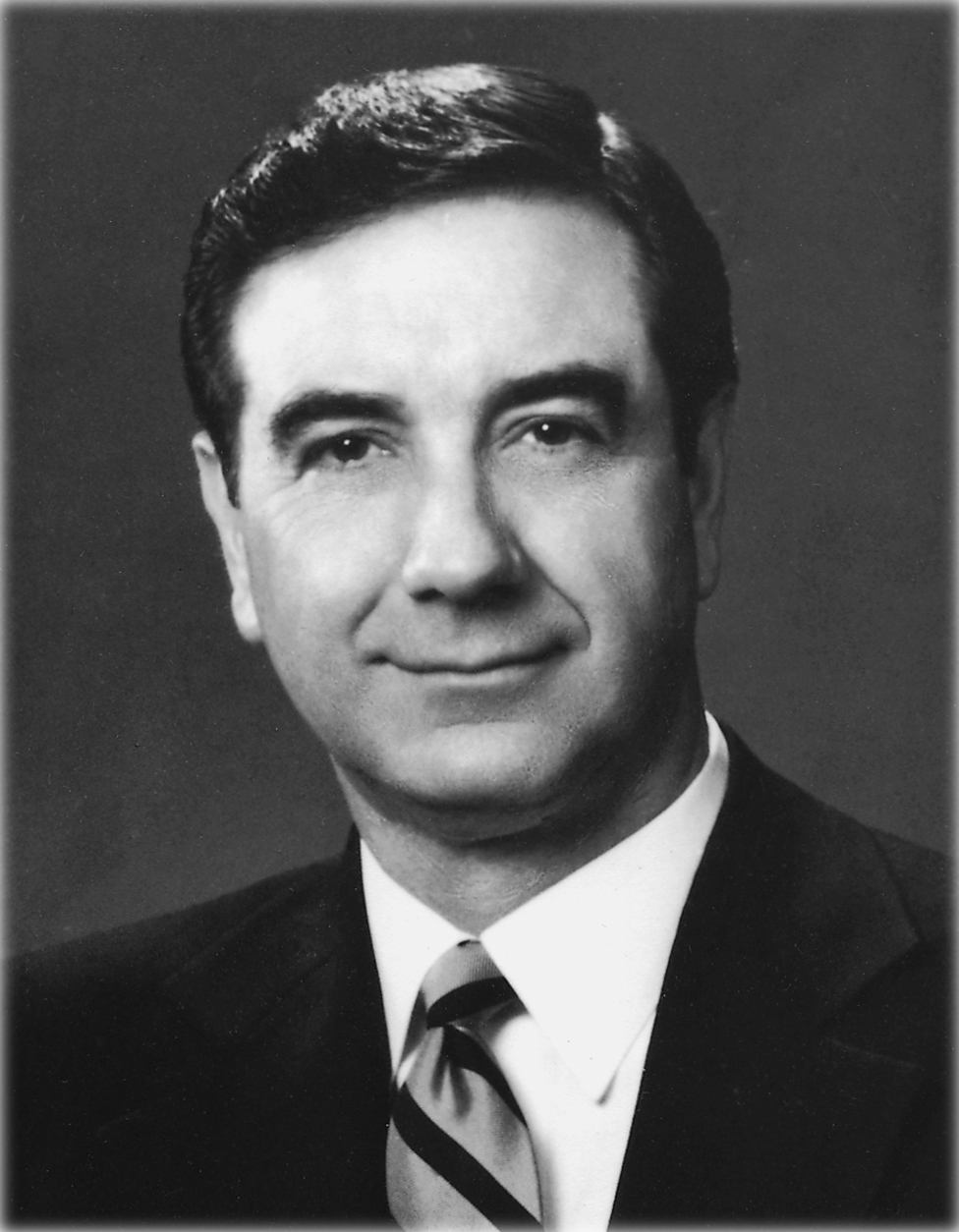 Brothers and sisters, it is a sincere thrill to be here. I give a special welcome and recognition to those from the Meridian Idaho Stake in the Boise area whom I learned to love and appreciate. Some of the most cherished books in my library are the compilations of your Speeches of the Year. Now to be a contributor to the 1977 volume is, I do not mind telling you, a very humbling experience. And I certainly pray most earnestly that I might make a positive contribution to the spiritual content of Read mor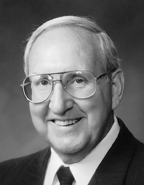 Honored guests and my wonderful young friends, I'm delighted to have this opportunity this morning. Having spoken at your twelve-stake fireside recently, then being invited to the devotional, I feel like Ed Gardner. Ed Gardner had retired. He and his wife were home alone one night. All of the children were raised and married. They sat together, he reading the newspaper and she working on some knitting. It just happened that she was a little hard of hearing. He read the newspaper awhile, and then Read m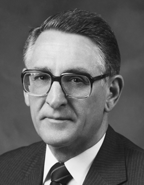 My brothers and sisters, it is an honor to be here this evening and to participate in this special kind of fireside meeting. It is an awesome thing to be standing here looking at this vast audience and recognize that you are here to be edified and lifted up in spirit. I pray that the Lord will help me say and discuss some things with you that will be beneficial. I hope that what I say has some pertinence to the missionaries and to all of the rest of you.It has been mentioned that my call came Read mo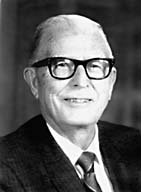 This is a wonderful audience. Brethren and sisters, it's a challenge and an honor to address this large body of young people. Students of Brigham Young University, I hope and pray that I may be able to say something that will strengthen your faith in the gospel of the Lord Jesus Christ and your determination to draw nearer to the Lord and keep his commandments, that you may have joy and rejoicing in this life as well as eternal happiness in the life to come. Develop Your Spirit It's been a Read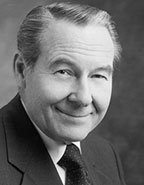 President Oaks and my wonderful young friends of Brigham Young University, it's nice to be among friends. I'm grateful to my Heavenly Father for this assignment. I pray earnestly that we might be able to communicate well together as we meet here to discuss a common interest—our membership in this Church.As we meet here at the beginning of another bright new year and contemplate the best possible utilization of the 360 days that remain, I rejoice with each of you that the spirit of Christmas Read mor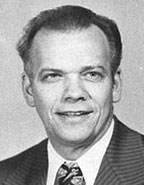 What a wonderful sight you are, my brothers and sisters. It is indeed an honor to accept an invitation to come back to this great institution. Your appearance is wonderful. Your influence is great. Your spirit is terrific. You bring to my mind a little story that one of my brethren told not long ago. It seems that a lady and her devoted husband, who had been married some forty years, had parted because of the death of the husband. He had gone bald early in his career and had relented to a hairpiece. Read more [..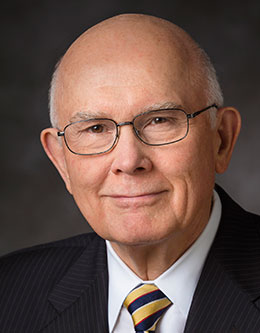 My dear brothers and sisters, I stand before you in great humility for the responsibility of addressing you on this occasion. I see your faces—thousands of them. I also see other faces: parents, alumni, tithe payers, Church leaders, the great and the humble friends of this university, and teachers and leaders of times past—all who have contributed to the great traditions of this university. These faces look to me to be their spokesman on this occasion. No one could face that challenge without Read m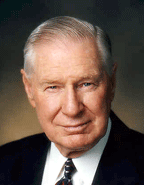 President Oaks, members of the faculty, my beloved and choice young friends: I am grateful for the presence of the most important person in my life. I know that it's not appropriate to brag about your relatives, but I'm not related to her; I'm just married to her.I have a desire this morning to be objective in what I say to you, and I think, in my desire to be objective, I also have a concern that I might not be invited back again to speak to you. I have not been privileged to attend this Read more [...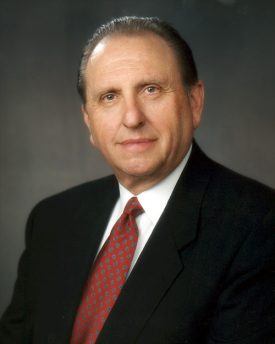 My brothers and sisters, I am pleased to have this opportunity to be with you on this occasion here in the Marriott Center.As I look at you my thoughts turn to your parents. Each week it is my opportunity to be in the home of a stake president, or a counselor to a stake president; and it's interesting, as we visit with them, when they have a son or a daughter at Brigham Young, that invariably the conversation will turn to the most important thing in their lives, namely you. It is a marvelous Read more [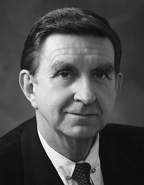 Comparisons are not appropriate, and I make none, but that choir is certainly unexcelled.I was kind of hoping I could say the same with reference to football, as I mention to you what I heard from Jerry Kramer, the professional football player. He was talking about the man glued to his television set, whose wife said, being able to bear it no more, "Henry, you love football more than you love me."And he said, "Yes, but I love you better than I love basketball."I should make an Read more [..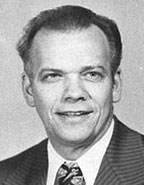 What a sight! I am grateful, my brothers and sisters, to have this opportunity once more to return to this great campus, to feel—as I always do—the spirit of this student body and of this great faculty. I compliment you on choosing Brigham Young University and pray for your continued success as you catch the vision of the purpose of this great institution.I said to one student as I came in, "At least you can't be more than a week behind."I am impressed with the size of this audience Read more [...]