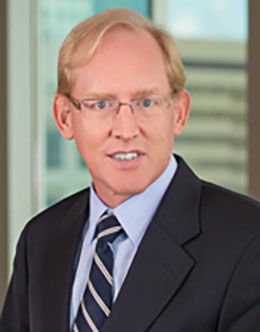 What a great day! It is an inspiring sight to see all of you here today to celebrate both an end and a beginning! I want you to know that blue is my favorite color, so I know I am in the right place today. I was also an August BYU grad, exactly thirty years ago. I am glad we can celebrate together today. As we have just been so beautifully taught by President Worthen, you have all entered and learned, and now it is time to go forth and serve. I say this to all of you and to each of you. Your
A funny thing happened to me on the way to these services. Just to make sure I wasn't late, I started out for Provo more than two weeks ago. And boy, is it a good thing I did. I am not sure where I made the wrong turn, but the next thing I knew I was seeing road signs that said Jerusalem, Nairobi, Bangalore, and Hong Kong! My goodness, it has taken me all I could do to finally get here. And the unusual thing about this is that it was President Russell M. Nelson who was giving me advice on Rea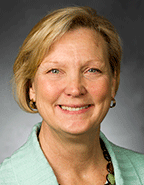 Good morning. It is an honor to stand before you this day, and it is an honor to teach at this great university. I have long pondered the message I would share today, and I have looked forward to this day with apprehension—praying that I will say those things that will be of most benefit to you. This opportunity to speak to you has been overwhelming and humbling, to say the least, and I have taken courage from the words of King David to his son Solomon in 1 Chronicles 28:20: Be strong and of Re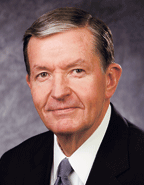 It is always an exciting and satisfying opportunity to greet you at the beginning of a new semester. In my long experience of school beginnings, I have concluded that while all are positive in the sense that there has been yet little time for anything serious to go wrong, each new term is different in some ways from any other. This fall at BYU, for example, we have fewer first-year young men and fewer second-year young women as a result of the change in missionary ages announced by President Thomas Re
President Samuelson, members of the board of trustees, administrators, faculty, guests, and especially graduates, we've made it! We're graduating from Brigham Young University, and today we are here to celebrate our success. In fact, one of the most important lessons I've learned in my time at BYU is to view success differently. I've learned that life demands high effort from everyone all the time but does so in two general forms, either of which can result in success. The first form Read more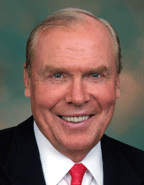 Good morning, beloved students, faculty, friends, family, and my esteemed brother in the gospel for over 35 years, President Cecil O. Samuelson. I have always treasured our close and respectful relationship, and I say to you, President Samuelson, that Brigham Young could not have selected a better leader than you, who has reached great heights in medicine, in life, and, above all, in integrity. Thank you for such a generous introduction, and thank you to the beautiful choir from whom we have just Read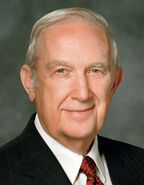 I am immensely grateful for this totally unexpected, extraordinary honor bestowed by Brigham Young University, the executive committee of the board of trustees, and the board and its officers, the First Presidency. I am in awe at the conferral of an honor so immensely significant and so profoundly appreciated. It is one thing to earn a degree through individual effort. For me it is far more significant that the constituted authorities determine that you qualify to receive one. I am at a total loss Read mor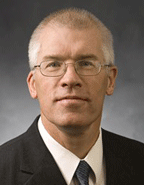 In his much-quoted talk on dating versus hanging out, Elder Dallin H. Oaks said: A message given by a General Authority at a general conference . . . is given to be heard under the influence of the Spirit of the Lord, with the intended result that the listener learns from the talk and from the Spirit what he or she should do about it. ["The Dedication of a Lifetime," CES fireside for young adults, Oakland, California, 1 May 2005; emphasis in original] No one is more aware than your Read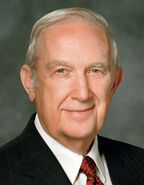 No one with any degree of spiritual sensitivity can stand at this place in the presence of such a concentration of devoted, righteous students, faculty, staff, and Church leaders and not feel overwhelmed with gratitude and appreciation. I am deeply moved in contemplation of what will occur in ensuing years from the experiences you will gain at this unique university. The students enrolled in this university have the potential for making deep and abiding contributions throughout the world, to form
Eighteen days ago our daughter-in-law Sharon gave birth to twin boys, James and John. As you can imagine, there was much rejoicing the morning they were born. Excited and loving grandparents, aunts, uncles, and friends all lined up in front of the hospital nursery window, marveling at the beautiful little faces and perfect little bodies. "Are they identical?" we all asked. The preliminary tests were inconclusive, which of course only made us more curious. We stared at them, placed side by Read mo
The last time I spoke on the same program with our son Michael was at his missionary farewell. And I was equally proud that day as I am today. But he has not always been so wise. He has grown in wisdom and judgment. After such a serious talk, I cannot help but tell a story on him. Shortly before Michael went on his mission, his brother-in-law Tom Jacobson made him an offer. If Michael would let Tom break three raw eggs on Michael's head, Tom would give him twenty dollars. It sounded like a good Read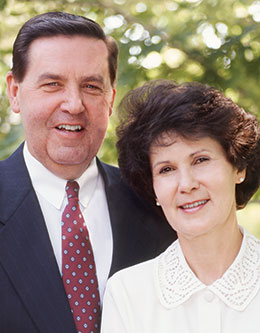 Patricia T. Holland Just before commencement exercises last spring, my husband received a letter from a student which read something like this: Dear President Holland: I am completing my undergraduate experience at BYU this month and will be graduating in our upcoming commencement service. My parents are relieved, my professors are surprised, and I am holding my breath. Things could go wrong, you know, even at this late date. And that brings my one grievance with you. It is this late date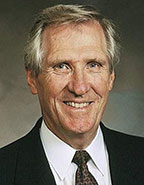 I'm glad to be welcome. Facing a group like this, I wouldn't want to be unwelcome. This is a marvelous sight, to see all of you here and feel your heartbeat. I like to think it's yours—perhaps it is mine that's beating so rapidly. As I consider the position you are in as you start another school year, I have a lot of empathy for you—from both sides of the fence, so to speak. I spent thirteen years, as you have already heard, trying to get out of school and then found myself back in school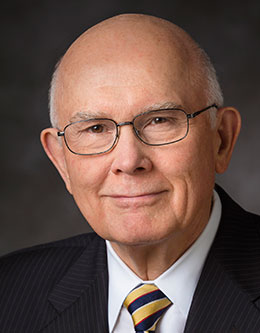 My dear brothers and sisters: Last week at this same hour we heard a message from the prophet of God. President Spencer W. Kimball gave us a message of love and admonition and challenge: he expressed his love for each of us, he admonished us to behave with integrity toward our commitments and to do what we know to be right, and he challenged us "to equip [ourselves] to be honorable, productive citizens of the Kingdom" (Spencer W. Kimball, "Integrity: The Spirit of BYU," in Speeches of the Read more [.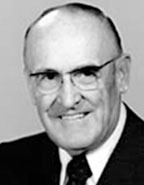 You each come to this University because you want, in one way or another, to be a success. Of course, to different people the term success means different things. Some of us look for success in acquiring money; some of us seek it in the attention that comes from fame and renown; some of us view the gaining of knowledge as one of the most important forms of success; some of us find success in being happy in our work and in our family life. For some of you, the most important success right now may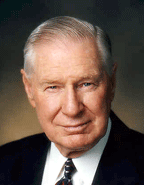 President Oaks, members of the faculty, my beloved and choice young friends: I am grateful for the presence of the most important person in my life. I know that it's not appropriate to brag about your relatives, but I'm not related to her; I'm just married to her. I have a desire this morning to be objective in what I say to you, and I think, in my desire to be objective, I also have a concern that I might not be invited back again to speak to you. I have not been privileged to attend this Read more [...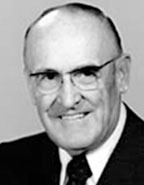 President Oaks, President Wilkinson, members of the faculty, brothers and sisters: I appreciate the invitation to come and speak to you this morning. The last time I spoke to a devotional assembly at BYU was over fifty years ago, when I was a student. I remember T. Earl Pardoe was my public speaking instructor, and he called us all together and gave us thirty minutes to prepare our talks. I froze; I couldn't say a word when I got up to speak. That was my last experience here. I won't freeze Read
The four cornerstones upon which we must build greatness faith, education, industry, and cooperation. John A. Widtsoe explains that each of these cornerstones must be nourished and understood through a gospel lens. The text for this speech is unavailable. Please see our FAQ page for more information.