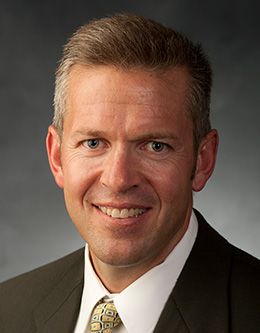 Jesus ended His pivotal and heavily symbolic discourse on the Bread of Life by declaring: Except ye eat the flesh of the Son of man, and drink his blood, ye have no life in you. . . .  He that eateth my flesh, and drinketh my blood, dwelleth in me, and I in him. [John 6:53, 56] The crowds who had followed Jesus since His miraculous feeding of the 5,000 and the Jewish religious authorities who opposed Him were not the only ones who failed to understand His meaning. Even many of His own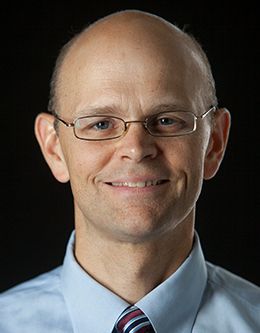 Dark clouds filled the Provo sky on April 15, 2003. It was the due date for our second daughter, but there were still no signs of imminent delivery. My wife, Christine, was concerned that she had not felt the baby move for a day or so. She felt urgently that we needed to go to the hospital for a test. I thought she was overly cautious, but we went. I remember our cheerful nurse that morning, chatting away as she hooked Christine up to monitors and quickly found a heartbeat. All was well. With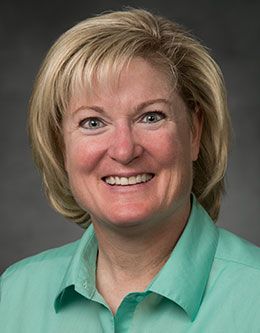 I would like to let my staff, my students, and my athletes know that I am just as surprised as you are to see me up here, but please don't let it shake your testimony or your confidence in BYU. When I was about four years old, I fell out of my bed. My father heard me crying and came into my room to check on me. As he helped me get back into my bed, he asked, with all of the compassion of a loving father, why I had fallen out of bed. He always loved to tell me how I had looked up at him and
Roughly one decade after the end of World War II, Samuel Beckett completed his second play, Endgame. The title refers to the final portion of a chess match—the outcome pretty much decided but the pieces still needing to be moved. At one point, just over halfway through Endgame's action—if one can call it that—the character Hamm, frustrated with the unassailability of his reality, utters, "You're on earth, there's no cure for that!" (Samuel Beckett, Endgame: A Play in One Act [New Read more [...]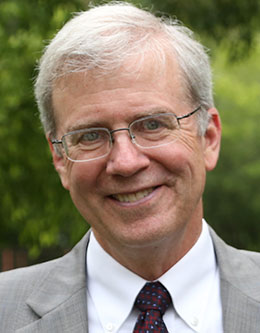 I would like to share one personal observation: I have been associated with seven different universities over the course of my career. In my experience, there is nothing even remotely similar at any of those other institutions to what we are doing here today. It is remarkable what we do here each Tuesday morning. We share our testimonies and we share our experiences, and I am grateful for what I have learned from all of you as I have attended devotionals over the last twenty-two years. What Rea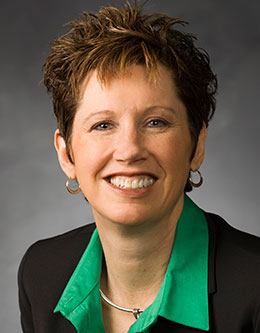 In the summer of 2001 I was serving as a counselor in the stake Young Women presidency in Stillwater, Oklahoma. For various reasons the stake presidency had come to us and asked us to plan for the next year's girls' camp at a state park within our stake boundaries. The park we ended up selecting had fewer affordable recreational opportunities than our previous location. We considered a variety of new activities, each with their pluses and minuses. As a Girl Scout leader in Stillwater, I had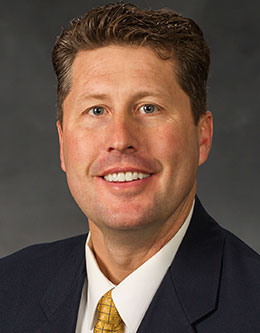 I am humbled and thankful to be among so many friends today and to see so many of my current and former students. Thank you for this opportunity, President Worthen. I grew up on a large cattle ranch, first near Eureka, Nevada, and later in Kanosh, Utah. I would start the days very early by catching and saddling my horse in the moonlit and frosty morning hours. As the first rays of sunshine would start coming over the mountains, the cowboys I was working with would scatter out and begin looking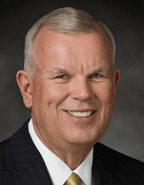 During the westward migration, early pioneers encountered landmarks that marked the progress of their journey west. Prominent rock formations such as Chimney Rock and Independence Rock are examples of such landmarks. Such features have special prominence in our own Church history. Rocky Ridge and Rock Creek Hollow have deep meaning for the handcart pioneers who struggled across the high plains of Wyoming in early snowstorms that terrible winter of 1856. Hole-in-the-Rock and Dance Hall Rock bring
As a scientist, I make observations that help me develop explanations for what I see in the laboratory. These explanations are called hypotheses, and they can be tested in the laboratory to determine whether or not they are true. An example of a hypothesis that I might make is "because chemicals A and B are known to be reactive, I reason, or 'hypothesize,' that if A and B are mixed together, they will react and form product C." One of the first challenges that we as scientists face in Read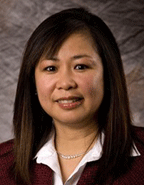 Brothers and sisters, aloha! Don't worry. I know I am on the right campus. I am conscious, coherent, and oriented. I thought the sunshine in that aloha greeting would warm us up here in Utah and bring smiles to our faces. I am humbled by this opportunity to stand before you and share a message from my heart. May the Holy Ghost abide with us and speak peace to our hearts. I remember being in third grade when my sister Jean took me and two of our younger siblings to watch a movie adaptation of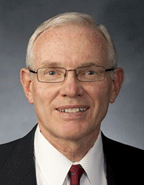 Thank you for that introduction, President Samuelson. Fellow students, today I feel much like King Benjamin did when he spoke to his people: "For even at this time, my whole frame doth tremble exceedingly while attempting to speak unto you."1 I have anticipated the anxiety of this moment for many months. Thinking that I would get a sympathetic reaction from my library colleagues, I told them about my invitation to give a devotional address. That news, however, was met with an almost universal
On November 10, 1882, a young woman named Sarah Jane Carter married Alma Porter, a widower of 10 years. Sarah Jane was almost 18 years of age, and Alma was almost 48. To Sarah Jane and Alma were born 10 children. Their last child and eighth daughter was my grandmother. My grandmother was just five months old when her father died, leaving Sarah Jane a widow at age 38. In addition to losing her husband, four of Sarah Jane's daughters died at a young age. Sarah Jane worked hard to provide for her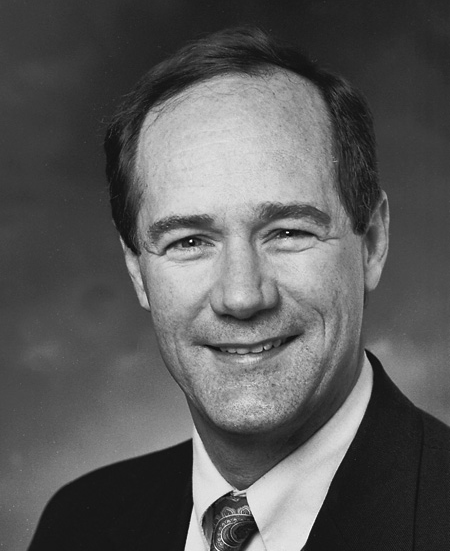 Thank you, Shane and Robin. That was beautifully done. May we, like Nephi, rejoice in God's mercies even when the journey is toilsome. Especially when it is toilsome. We have just sung "Come, let us anew our journey pursue" (Hymns, 1985, no. 217). Perhaps no metaphor for mortality is more ubiquitous than that of life as a journey. The image takes many forms and colorations. Some regard the journey from birth to death as an accident of biology, a purposeless passage into oblivion "full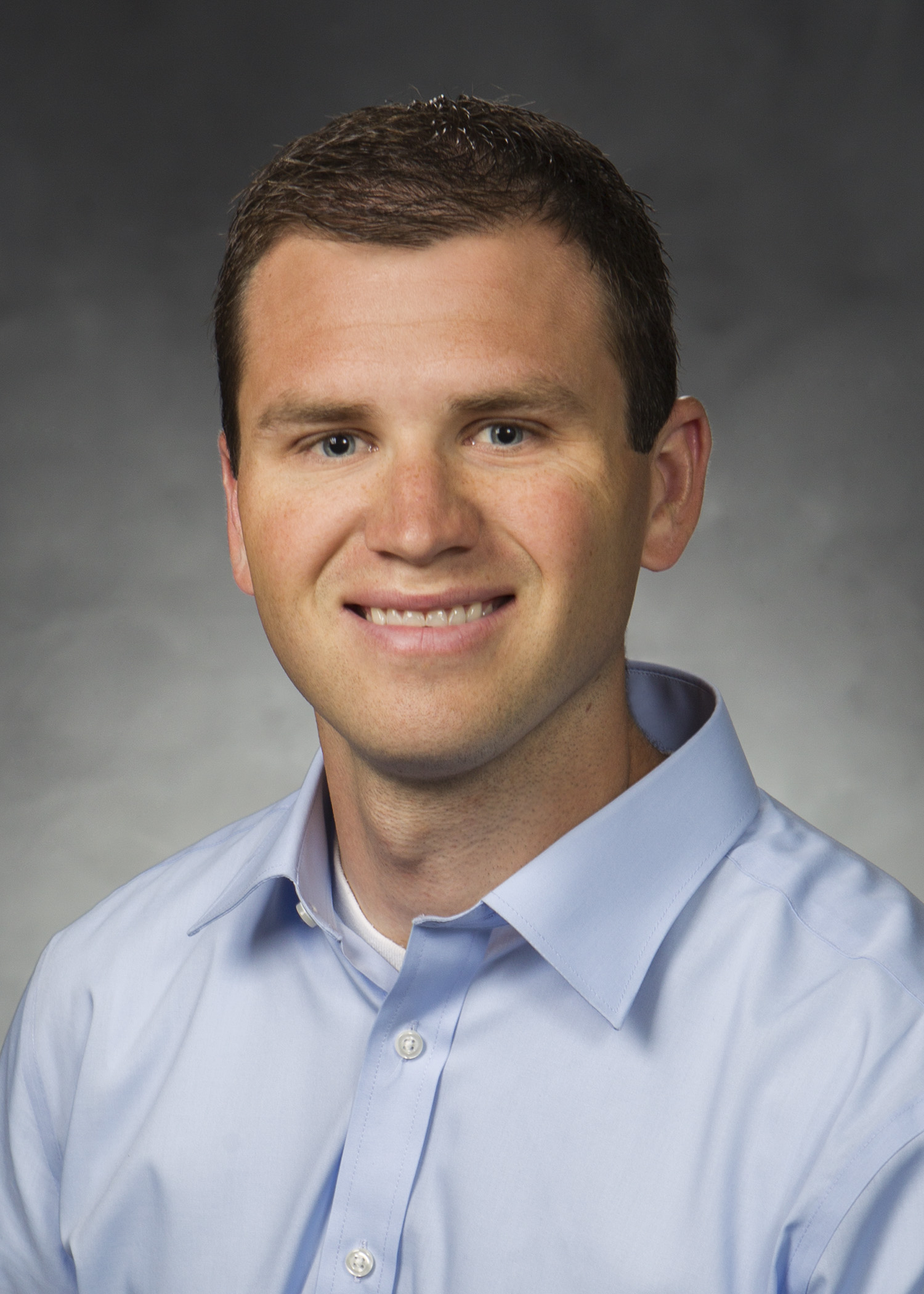 Fellow graduates, these commencement exercises mark the summit of our educational experience at Brigham Young University. The journey thus far has not been an easy one. We have all encountered obstacles during our time here—some of which have seemed insurmountable. Our challenges have come in a variety of forms. Some of us have struggled with indecision regarding which major to choose. For others the challenge came each time we sat in the Testing Center wondering if we were the only ones noticing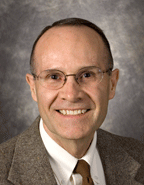 During the past year we have seen much economic turmoil—banks failing, businesses laying off employees, home mortgages being foreclosed, and retirement accounts shrinking. Thousands have lost their jobs, and many worry about paying for necessities such as food, clothing, and housing. In January of this year the unemployment rate in the United States hit a 16-year high at 7.6 percent, and it continues to rise. I am sure many of you students have asked yourselves, "After I graduate, will I be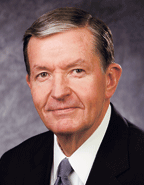 As we begin a new year and a new semester, let me add my welcome to all who are with us on campus as well as all who participate with us in various ways around the world. This is a wonderful season of new beginnings and reflections. The year 2008 was tumultuous in many ways. It was a time of some significant triumphs and also a time of unprecedented trials for many, both individually and collectively. Much that was unsettled around us continues to be unclear as we enter the new year of 2009. In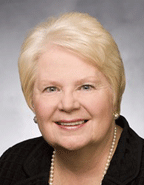 Thank you, Vice President Rogers, for your kind introduction. The music was beautiful. Brothers and sisters, honored guests, my esteemed colleagues and staff, and my dear, treasured students: welcome. It is an honor to be speaking to you today. Many of you were present on January 15 of this year when President Henry B. Eyring gave his address about the trials that people face over a lifetime. He named three: First: We can feel overcome with pain and sorrow at the death of a loved one. Second: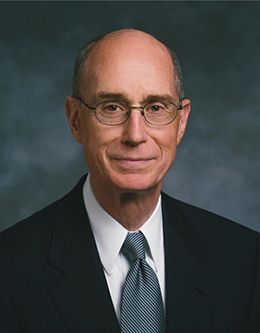 I am grateful for the honor and the opportunity to speak with you today. It is an honor because you are precious children of our Heavenly Father. In the life before this one you were His pupils. I am honored by this invitation from the First Presidency to teach. It is an opportunity because you have chosen to listen, among the many things you could be doing, and so you must have at least a hope that I will say something useful to you. I pray that will be true. We are unique. No two of us are Read mo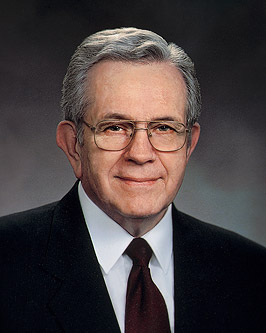 I asked our records department to tell me how many college-age youth we have in the Church. They responded 1,974,001. Good, I thought, I will speak to the one. You may be here in this congregation or somewhere in any one of 170 countries. You, the one of nearly two million, are in the early morning of your life, while I am in the late evening of mine. My college life began at Weber College, then a very small junior college. World War II had just ended. Most of the men in our class were recently Read mor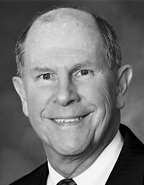 What a privilege it is to be here at Brigham Young University and to be able to address all of you wonderful students. Whether you know it or not, you convey a great spirit and are having and will have a great impact upon the world. As a result of the training you receive here and your personal righteousness, you truly are, as Jesus said, a "light . . . on [a] hill" (Matthew 5:14). Sister Cook and I have been privileged to have all of our children attend BYU—six of whom have graduated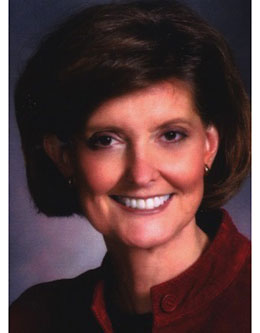 To the paralytic man lying helpless on a bed, Jesus proclaimed, "Be of good cheer" (Matthew 9:2). To the frightened Apostles battling the tempestuous sea, Jesus appeared on the water, declaring, "Be of good cheer" (Matthew 14:27). To Nephi the son of Nephi, who was subject to an arbitrary law threatening his life and the lives of other righteous Nephites if the signs prophesied by Samuel the Lamanite didn't occur, the Lord said, "Lift up your head and be of good cheer" (3 Nephi 1:13).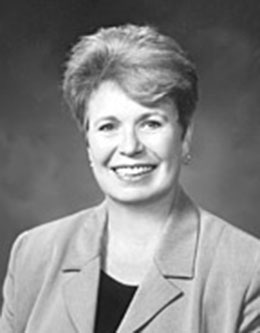 Our daughter, Emily, was in the hospital in another state caring for her two-month-old baby, who had an upper-respiratory infection, and her two-year-old, Ella, who had come to visit her little sister. It had been a difficult five days for Emily. Her husband was in the middle of final exams in a rigorous graduate program. Two children under two years of age is a large enough challenge under the best of circumstances. Finances were limited, and no extended family lived nearby for support. Emily Read mo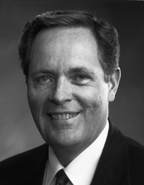 Brothers and sisters, this is indeed an honor to be back at BYU. It is an honor to be seated next to your president. I have had the opportunity of working with him, not only as he served as Presiding Bishop but also as a member of the Quorums of the Seventy. You are greatly blessed to have President Merrill J. Bateman as the president of this university. I am honored today to have our family here. We are lacking two of our sons, but the rest of the family is here with us. I see in the audience a Read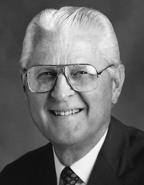 It has been more than a few years since I've been invited to participate in a BYU devotional. I recognize what a great blessing this is in my life. Two years ago at this time I was having the good fortune of teaching a couple of classes in religion, and this past fall I enjoyed doing the same in engineering. My thanks again to the Brethren for this invitation to be here this morning. Recognizing the many and varied challenges that you and I face in today's world, I have sought diligently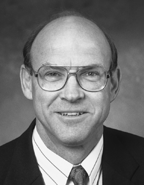 I am grateful for the opportunity to speak to you today. It is obviously with some fear and trepidation that I accepted this assignment. I thought that to break the ice I might tell a lawyer joke, but it seems a little risky given the present leadership of the university. I am encouraged, however, by the recent example of President Gordon B. Hinckley. The other day at the dedication of the Howard W. Hunter Law Library, President Rex Lee was conducting and remarked that as a lawyer in the presence Read more [.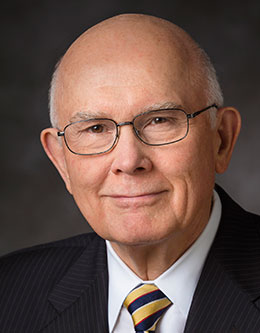 My dear brothers and sisters, I am grateful for your presence here today, especially in view of the fact that you anticipated hearing from President Howard W. Hunter today, and any replacement for him is clearly inadequate. Thank you for accepting a substitute with such graciousness. I bring you his love. He hopes to speak to you on another occasion. On an earlier occasion when I spoke to a large audience here at BYU, I spoke on the subject "Our Strengths Can Become Our Downfall" (7 June 1992 Read more [...]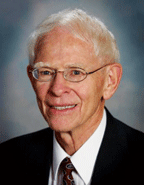 Thank you, Bruce, for those kind comments and, Lenore, for that beautiful number that so effectively sets the stage for this devotional. I would like to speak about "The Two Great Promises," but before I do that, I'd like to reflect briefly on some of the past. As Provost Hafen indicated, I'm in the process of completing my service as dean of the College of Engineering and Technology. I've been at BYU this time around for twenty-seven years, since 1967, and twenty-four of these years Read more [..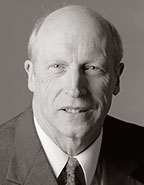 Since I am a relative newcomer to BYU and somewhat unfamiliar with its traditions, when I initially received the invitation to give this devotional address, instinctively the thought went through my mind, "Wow, maybe they think that I haven't been working hard enough and this is the punishment!" A few moments reflection, however, convinced me that this invitation was an honor, although I can't help thinking that the punishment is likely to follow the honor if my talk is not satisfactory! Read more [...]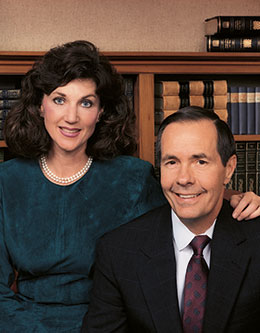 Janet: We welcome you back to a new semester and a new year. For us, as for many of you, last semester was a first time BYU experience. And we really loved it. Over the years, Rex and I have shared many things, but since his training is in law and mine in education, we have never shared a job. Now, for the first time, we are even sharing that, and it has been one of many unanticipated joys that we have experienced over the last six months. Rex: It reminds me of something I think Willie Mays said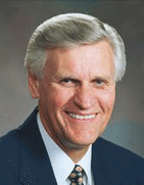 Several years ago I heard a popular song that contained the line "I'd rather laugh with the sinners than cry with the saints." My immediate reaction was anger. The next day I heard the song again, and I laughed at myself because in the interim I had figured out why the line made me so mad. It was because it sounded so true! In grade school, while others went to the movies, my parents made me go to church. In junior high school, I collected fast offerings while others slept until noon. Read more [...]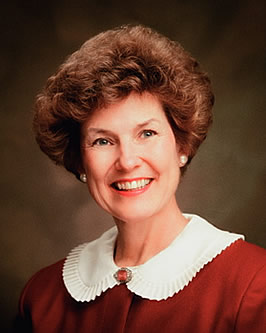 Everyone Struggles Do any of you ever get discouraged? Men, women, fathers, mothers, young and old—discouragement comes to all. Let me share with you a story about a discouraged young college man. This young man couldn't get enthusiastic about anything. He didn't seem to have any sense of responsibility. He lacked motivation. I suppose there was no mission call, no engagement, nothing exciting on the horizon. He had a mature friend who came to him and said, "I can help you. Let me accept Read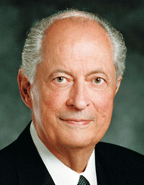 It is a privilege to be with you at a fireside this evening. I have pondered what message would be helpful and meaningful for you in your life at this special time of learning and preparation for the future. May the Spirit be with us as we discuss some gospel teachings is my prayer. To Strengthen Our Faith President Spencer W. Kimball, in a 1966 talk entitled "Tragedy or Destiny," said: I am positive in my mind that the Lord has planned our destiny. We can shorten our lives, but I think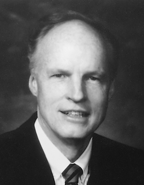 Early in this dispensation, a revelation was given in which the Prophet was addressed as follows: "Be patient in afflictions for thou shalt have many; but endure them, for lo, I am with thee, even unto the end of thy days."1 Lecture 1 | Lecture 2 | Lecture 3 | Lecture 4 | Lecture 5| Lecture 6 | Lecture 7 | Lecture 8 Near the end of his life, the Prophet wrote: "Deep water is what I am wont to swim in. It all has become a second nature to me."2 In the same epistle, Read more [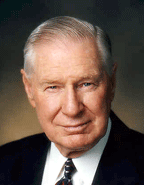 It is always a special thrill and blessing to come upon this campus. My message today is simple, but one which you may not wish to hear. I have chosen to speak concerning the blessings of adversity. The theme was best expressed by the Lord when he said, "Be patient in afflictions, for thou shalt have many; but endure them, for, lo, I am with thee, even unto the end of thy days" (D&C 24:8). During the past two years, and indeed for about five years of my life, I have lived in countries Read more
I have been delighted, brothers and sisters, as you no doubt have been, with the quality of the music tonight. I always anticipate that portion of the program when I come. I appreciate the hospitality of your stake presidents—the able high priests who preside over the twelve stakes here—with whom we have just had a few brief, informal moments in a reception. I am grateful for these men and for the outstanding women who are ever at their sides. I appreciate, too, every chance I have to be with Read more [...
I am delighted to be with you tonight, my brothers and sisters, to partake of the spirit that is here and of that marvelous music. I wish you knew how much as a generation you inspire those of us who have the privilege of working with you. I want you to know that I regard you highly—collectively and all here whom I know individually–and have great expectations for you. The highest compliment I can pay to you is that God has placed you here and now at this time to serve in his kingdom; so much Read more [...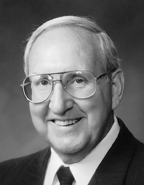 I am very pleased to be with you tonight. When I was invited to accept this assignment, I looked to it as a great honor and one to which hopefully I can contribute something. I do feel very keenly about young people, and I guess these are the thoughts that went through my heart as I thought about this assignment for the past weeks. Not too long ago a news item came over from Scotland. Apparently, at the funeral of Donald Graham, one of the pallbearers, Blackey McGregor, as he rounded the open Re