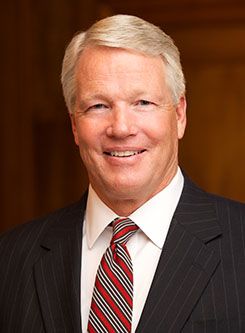 Brothers and sisters, you are an impressive sight. I commend you for taking the time from your busy schedules to participate in this devotional. Members of The Church of Jesus Christ of Latter-day Saints have a strong tradition of gathering together to be uplifted and inspired. The semiannual general conference we enjoyed earlier this month is a good example. For more than 130 years, the Church's general conferences were held in the Salt Lake Tabernacle, which seats about 6,000 people. In 1996,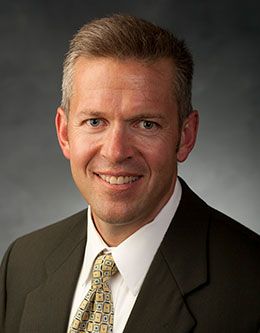 Jesus ended His pivotal and heavily symbolic discourse on the Bread of Life by declaring: Except ye eat the flesh of the Son of man, and drink his blood, ye have no life in you. . . .  He that eateth my flesh, and drinketh my blood, dwelleth in me, and I in him. [John 6:53, 56] The crowds who had followed Jesus since His miraculous feeding of the 5,000 and the Jewish religious authorities who opposed Him were not the only ones who failed to understand His meaning. Even many of His own
Graduation ceremonies have been occurring at BYU since 1877; some have been more memorable than others. The graduation exercises of 1899 were unusual in several respects, especially when compared to the ceremonies we are holding today. The venue was smaller. It was held in the Provo Stake Tabernacle. And the procession was a bit longer. It went five blocks from the Academy Building to the tabernacle. The nature of the student achievements highlighted was also different from what we see today. We Read more
Hi, everybody! To all of you—graduates, parents, and other supporters—thank you so much for being here, and thank you even more for what you have done to get here. I also want to say thank you to those who have helped me get here. To my sweet husband, my parents, my siblings, and all my extended ­family, thank you for your wonderful encouragement and support. I will start by letting you all know that I do not feel particularly qualified to address you, much less able to give you any life Read more [.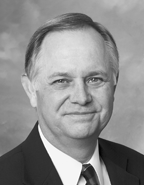 Thank you for that kind introduction. There is no one more surprised than I am to be standing in this spot. I've heard many wonderful addresses from this podium, and I'm both thrilled and humbled to be here. I'm also very humbled to be speaking on this special day for our country. Not only is it the day we at BYU set aside to honor the men and women who have sacrificed for our great nation but it is also the day we exercise our opportunity to choose our leaders. In this case the ballot won't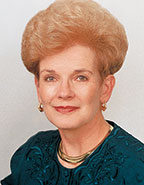 My dear friends, there is no question that we live in the last days. We are witnessing the culmination of this last dispensation where the Lord is bringing his great latter-day work to its conclusion. From the beginning all the prophets from Adam to the present day have prophesied concerning the last days. They have done so because it is the time in which the families of the earth will be gathered in preparation for the Second Coming of Christ. We are continually being tried and tested as individuals Re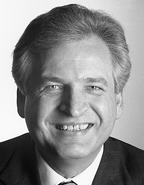 The entrance to our campus is signified by three inspiring mottos: "The glory of God is intelligence"; "The world is our campus"; and "Enter to learn; Go forth to serve." In contemplating the injunction "Enter to learn; Go forth to serve," I am intrigued by the proposition that our students should "enter to learn how to go forth to serve more effectively." This modification makes explicit the relationship between what we learn and how well we serve. It also clarifies our responsibility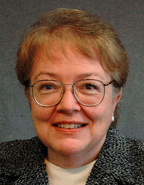 These are the last few hours of classes for winter semester, giving yet additional meaning to the phrase "endure to the end!" The end of a semester, for many of us in the university community, invites as much attention to resolutions as the end of the calendar year—to study more, eat right, change a major, etc. I remember a poem I wrote in high school titled "Procrastination." It described the conditions under which I resolved to initiate actions to move my intention into behavior. It Read more [...]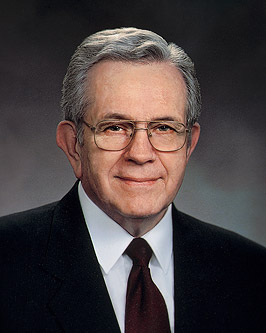 As a mission president, I taught the missionaries to ask a few questions about the town in which they were to labor. Where did the town get its name? When was it settled and why? "Then," I told them, "you will know more about the town than even those who have lived there all of their lives." Most people do not know the very simple and, ofttimes, fascinating things about the community in which they live. You come to Brigham Young University from all over the world. It is my purpose to tell Read more [...]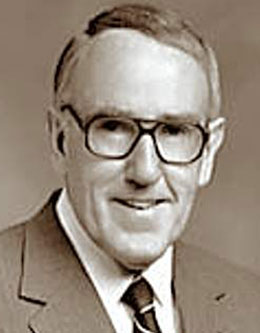 We are all alike, and yet so very different. This truth reflects one of the most unusual aspects of the Creation, that there should be such wide diversity in the midst of apparent uniformity. For example, as I look out over this vast audience, it is impossible for me to differentiate among the sea of faces. It reminds me somewhat of the jest of one of our Japanese friends who said, "The trouble with you Occidentals is that you all look alike." But if I were to dismount the stand and walk toward Read more
It is a pleasure to be with you this morning. The BYU campus has changed greatly over the last one hundred years. As I sat and looked out at this audience and thought of some of the changes that we have experienced, it has really been a remarkable thing to see the progress, growth, and development of this school. As was mentioned, I did graduate from this institution, and from that day to this, although we have lived in a number of different places, I've never felt embarrassed about the fact, Read more [...