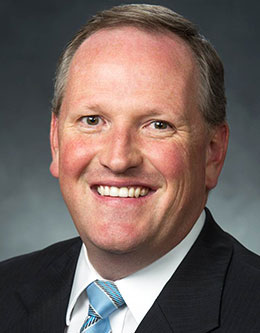 Good morning, brothers and sisters. It is a pleasure to be with you. Ralph Waldo Emerson once wrote: If the stars should appear [only] one night in a thousand years, how would men believe and adore; and preserve for many generations the remembrance of the city of God which had been shown [in the heavens]!1 Gazing upward into the blazing splendor of the night sky, we see thousands of distant stars and even more distant galaxies. This is truly amazing—and our reaction to it is equally remarkable.
My dear brothers, sisters, and friends, I am grateful to be with you this afternoon. May I begin by expressing my deep feelings of respect and admiration to all who are graduating today. We are profoundly grateful for your righteous and exemplary lives. For the past several years you have devoted long days and seemingly endless nights studying and preparing, both academically and spiritually, to enter a world that, quite frankly, needs you desperately. By your work and your faith you have qualified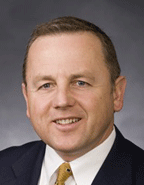 Brothers and sisters, I'm grateful to be here. I've been rather sleepless while preparing my remarks. I've felt some concern. But standing here today, seeing you all before me, I feel blessed—blessed to speak from a lectern where saints and scholars and prophets have spoken, and more blessed to come to this campus each day to teach and be taught by wonderful students who are my brothers and sisters and to work with faculty and staff who are reaching for something here that is more than a Read more [.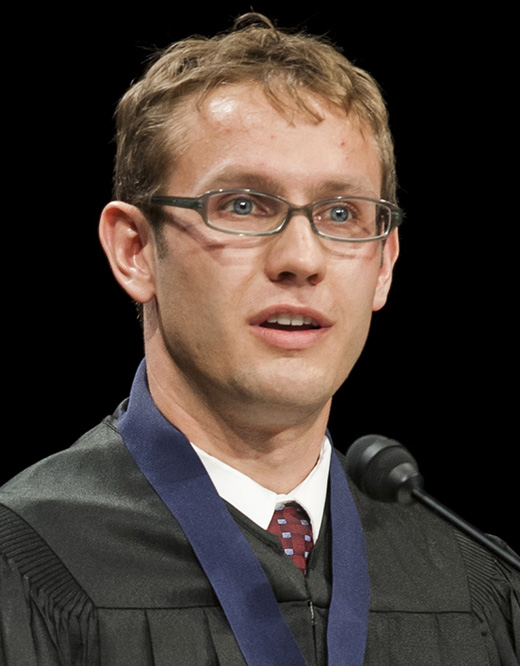 I enjoy pondering apparent gospel paradoxes. Jesus taught: "Be ye therefore perfect."1 Yet Paul counseled, "Be content with such things as ye have."2 Nephi wrote: "Wo be unto him that crieth: All is well!"3 And yet "all is well" are the very words of the refrain in a beloved hymn that chimes across BYU campus each hour. That same hourly chime also reminds us "no toil nor labor fear."4 We have labored long and hard to be here at this commencement. We honor those who have worked Read more [...]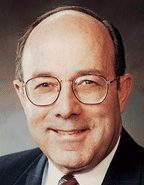 My dear brothers and sisters, what a sobering sight you are, coming from various walks of life and various parts of the country. And to think this evening we are assembled across the breadth of the earth. Between now and the rebroadcast of these proceedings, young adults throughout the Church will gather together and participate in such an event as this. It is truly marvelous. A glorious thing happened at general conference last month. For most of the world it went unnoticed, but for those who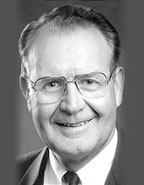 I would like to express my appreciation to all the priesthood leaders and their wives who are here with us this evening. I'm especially grateful that Elder and Sister Cecil O. Samuelson are here. It was a great privilege to labor with Elder Samuelson in the Temple Department for many years. I can assure the students at Brigham Young University, as well as the faculty, that they are blessed under the able leadership of President and Sister Samuelson. Tonight as I've thought about what I wanted Read mor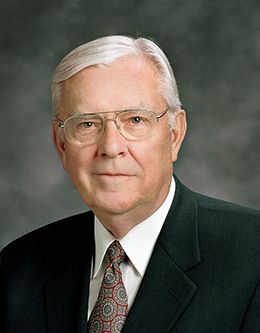 It is a tremendous blessing to be with you in the first month of a new century, the start of a new millennium. Notwithstanding any difficulties or challenges you may face in the coming years, I am confident you can look forward to unsurpassed opportunities for learning, growth, and service. It is an exciting time to be alive and to be a participant in building the kingdom of God. The Lord has a work for each of you to do, and we meet this morning in His name, knowing that all that is said and done
I haven't been known too much for being nervous when I have to be in front of people. I remember the first time I was going to speak in general conference and was loading the car in Provo, getting ready to go up there, and my daughter-in-law said, "You may not be nervous, but it would be interesting to write a book on how to pack to speak in conference." I had several tubes of lipstick and two or three pairs of earrings and a couple of pairs of shoes, and all of the things that you might need Rea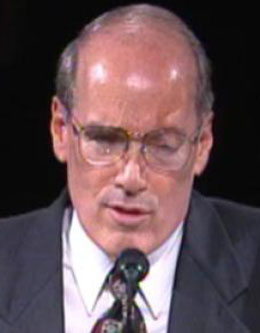 Throughout our years at the university, and for a considerable time thereafter, my wife and I lived in a congested area near downtown Salt Lake City. After graduating from law school, I was fortunate in obtaining a job at the state capitol. Church callings and the proximity of our home to my office caused us to be in no hurry to leave our small apartment, even had our financial situation allowed us to. One of the economies which my wife allowed me to practice was walking to work. The distance was Rea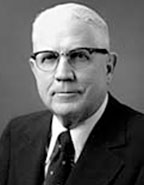 My brothers and sisters, I appreciate very much this great privilege of having some part with you and with the activity of this wonderful University. Not only do I always get a thrill when I come on this campus, but I get a thrill when I even think about the great numbers of you who have this wonderful privilege of coming here and spending part of your lives in studying, thinking, and enjoying the association of each other and the leadership of the wise teachers that you have here. This is a place Read more